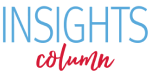 State Advocates' Agenda for Private Health Insurance in 2015
Around the country, health care advocates are developing advocacy agendas to ensure that private health insurance plans meet consumers' needs. From addressing high costs for consumers to strengthening provider networks to improving prescription drug formularies, advocates have a lot of work planned this year to improve private insurance.
Here, we list some of the top private insurance issues that are on advocates' 2015 agendas, along with best practices and resources that advocates shared with their peers at our Health Action conference:
1. Improving the adequacy and transparency of provider networks 
At our Health Action conference, advocates from states across the country voiced the need for improved access to in-network providers and for protections from surprise out-of-network charges in private insurance plans. Advocates also discussed the need for clearer and more accurate information about in-network providers.
2. Improving the affordability of health coverage and care 
Although the Affordable Care Act has enabled many people to afford insurance premiums for the first time, the cost of health coverage and care is still a problem for many consumers. Advocates shared several approaches that their states are trying to help residents afford coverage:
Sarah Greenfield from TakeAction Minnesota described her organization's successful advocacy work to maintain and improve public coverage for residents with incomes up to 200 percent of the federal poverty level using the Basic Health Plan.
Suzanne Curry from Health Care for All Massachusetts explained how her state wraps around federal premium and cost-sharing assistance to provide more affordable plans for low- and modest-income residents. (Massachusetts provides its own financial assistance—in addition to the financial assistance the federal government provides—to further lower monthly premiums and cost-sharing for eligible residents in marketplace plans.)
Lydia Mitts from Families USA noted that even if states are not adding to the Affordable Care Act's premium tax credits, states can still make some care more affordable by requiring all or some plans to offer certain services pre-deductible and/or with modest cost-sharing.
3. Ensuring that plans meet mental health parity requirements 
The Mental Health Parity and Addiction Equity Act of 2008 and its expansion under the Affordable Care Act guarantee that a health plan's coverage of mental health and substance use disorder services can be no more restrictive than the plan's coverage of medical or surgical services. However, advocates have seen that these parity rights aren't always enforced.
That's why many advocates plan to work with their insurance departments or even their legislatures to require that health plans be thoroughly reviewed before they are approved for sale to ensure that they meet these parity requirements.
In addition, attendees mentioned these helpful resources:
Health Action breakfast facilitator Alice Dembner from Community Catalystdiscussed guidance from her organization and Health Law Advocates that outlines how advocates can identify parity violations, whom to contact if they think they spot violations, and how to document the violations.
Jesse O'Brien from OSPIRG shared that the Oregon Insurance Division has released a helpful bulletin for implementing and enforcing parity requirements among Oregon health plans that may be a good model for other states.
4. Improving covered benefits
Insurers have greatly improved their benefit packages since the Affordable Care Act started requiring them to cover essential health benefits. But advocates can work to improve benefits further.
Dania Palanker from the National Women's Law Center noted that benefit designs cannot discriminate based on age, expected length of life, disability, medical dependency, quality of life, or other health conditions. This standard has been written into law and regulations, but it is not always enforced. If advocates find that plans are not covering services they should, for example, treatment for chronic pain, they should report those coverage issues to state and federal regulators.
Currently, the federal government is considering several improvements in essential health benefits, such as a minimum definition for habilitative services and a better system for classifying and covering drugs. In addition, states and the federal government will have to more fully review their essential health benefit packages for 2017. Leah Barber-Heinz from Florida CHAIN and Michelle Lilienfeld from the National Health Law Program noted how important it is for advocates to weigh in on those review processes and on whether a state should change its benchmark benefit plan.
Several advocates said that they will be working on a range of prescription drug problems, including the cost of specialty drugs and mid-year changes to drug formularies. Advocates discussed a proposed regulation in Nevada that would restrict mid-year formulary changes, such as removing drugs from formularies and changing a drug's cost-sharing tier to a higher (more expensive) tier. This regulation could serve as a model for other states.
Advocates are ready to build on their successes
Overall, advocates are excited about many developments in the private insurance arena. For example, millions of people have insurance for the first time. New insurance plans—including Consumer Oriented and Operated (CO-OP) plans—have entered markets in some states. And while health insurance literacy remains a challenge for consumers, advocates and assisters are working to educate people about critical concepts and how to renew and maintain coverage.
Advocates in both red and blue states are ready to make 2015 a year of big gains for consumers: They are establishing relationships with insurance regulators and new state legislators and learning that officials from either political party can champion consumer protections in private insurance, resulting in positive outcomes for health plan enrollees.