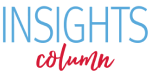 New York's New "Surprise Bill" Law Rolls out New Health Insurance Protections for Consumers
UPDATE 4/1/2015: Law protecting against surprise medical bills in New York goes into effect
Health care consumers in New York had a great deal to celebrate when, on the last day of the Affordable Care Act's first open enrollment period, the state legislature passed new consumer protections from "surprise bills"—medical bills to consumers that result from the unexpected use of out-of-network medical providers, or bills which impose far higher costs on consumers than they have reason to expect. The "Emergency Medical Services and Surprise Bills" law, together with associated changes in a number of other statutes, is a response to years of advocacy and reflects the considerable efforts of the State Department of Financial Services to bridge the different perspectives of consumers, the health insurance industry, and New York's medical societies.
Prior to the new law—which is effective April 1, 2015—insured individuals often complained about receiving inadequate reimbursement (or none at all) from their insurers for medical services that they received outside of a provider network. In many cases the patients were unaware that the medical services they were receiving were, in fact, out of network and thus more expensive. Many patients were not financially prepared to handle these additional costs. The problem was so common that these types of consumer complaints outnumbered all other complaints handled by the state's health consumer assistance agencies, insurance regulators, and the state Attorney General's Health Care Bureau.
Unpaid medical bills from these out-of-network services are a major source of credit problems and bankruptcies for consumers. The Superintendent of Financial Services recognized that this problem had many dimensions and had to be addressed comprehensively, and crafted the "Surprise Bill" law to address the problem.
In New York, all health plans must now meet network adequacy rules to reduce the use of more expensive out-of-network medical services
One way to reduce consumer vulnerability to out-of-network expenses is to reduce the need to pay for out-of-network services in the first place. To that end, New York's new "Surprise Bill" health insurance law requires that all health plans that are based on comprehensive provider networks (including PPO—preferred provider organization and EPO—exclusive provider organization plans) be certified as having provider networks that can meet the health needs of their members without having to rely on the more expensive out-of-network services. These are known as "network adequacy rules."
Prior to the new law, these network adequacy rules only applied to HMO (health maintenance organization) and other "managed care" plans. Now, if a plan's network does not have a geographically accessible provider with appropriate expertise to treat a patient's medical problem, patients in all plans can seek services from an out-of-network provider without incurring the additional out-of-network expense—the patient's health plan will pay for all expenses other than the usual in-plan copayments and cost-sharing.  In addition, consumers with life- threatening or seriously disabling or degenerative conditions in all health plans will have the right (where medically appropriate) to have specialists serve as their primary care doctors and to be referred to centers of excellence in treating their conditions.
What happens if health plans and consumers don't agree on whether a medical condition is adequately being met within a provider network?
If the consumer and the health plan disagree on whether there is inadequate provider expertise to meet the patient's medical needs within the existing provider network, they can take the dispute to the state's external review system. There, the external review system will order health coverage if all of the following conditions are met:
if the health plan does not have a provider with appropriate training and expertise, and
if there is an out-of-network provider who does have that expertise and can treat the patient, and
if that provider's services are likely to lead to a better clinical outcome.
Many other states permitted such disputes to be taken to external review when they brought their systems into compliance with the Affordable Care Act. New York, which held back from that change initially, has now caught up.
Health plans face new disclosure requirements on out-of-pocket expenses that consumers can face, and whether providers are in or out of network
New York's new "Surprise Bill" law also helps consumers navigate the choice of providers and the decision whether to seek services in or out-of-network by imposing broad new disclosure requirements regarding network status and out-of-pocket expenses.
Health insurance companies work to adopt transparency in patient reimbursement rates for out-of-network services 
If health insurance companies do allow patients to access out-of-network services, those companies must now give examples of how much they will pay for common medical procedures out of network and how those amounts compare to typical charges. And when authorization is sought for particular services, insurance companies must tell their members how much they will reimburse and how that compares with the usual, customary and reasonable ("UCR") fee.
Why is this an important improvement? In recent years, the health plans that allowed members to go out-of-network for services (and later receive reimbursement from the insurer) have been changing the formulae for calculating payments. It was once typical for insurers to reimburse patients based on usual, customary and reasonable fees for services. The national database for determining these fees was owned and controlled by one major insurer, which concerned state regulators, causing them to prohibit that control.
The loss of control over UCR calculations, together with a desire by many employers to reduce health claim expenditures, were major factors that led many insurers to turn to other benchmarks to calculate payment formulas. One new method that insurers began using was to base reimbursements at various percentages of the (lower) Medicare-approved reimbursement rate, which often led to lower reimbursements to patients.
The law addresses this problem by requiring health plans that offer group coverage with out-of-network benefits to offer at least one plan that reimburses at 80 percent of the usual, customary and reasonable fee. As important, the law gives New York the option to require group insurers that have not offered out-of-network coverage to offer it in  regions where that option has not been available. The law did not address the absence of out-of-network coverage in the individual market, a matter which will likely be addressed in the balance of the legislative session.
New disclosure requirements for health insurance companies and providers offer protection to consumers
Insurers must now update their provider network listings within 15 days after changes in physician network or hospital affiliations. This helps consumers stay current in their assumptions about which providers are covered in-network. When a consumer seeks authorization for services by particular providers, insurers must tell consumers whether those providers are in-network and what the anticipated reimbursement will be.
Providers must provide patients with their network and hospital affiliations in writing or online. When patients make appointments, providers must indicate whether they participate in the patient's network.
Prior to providing non-emergency services, providers must disclose to the patients their rights to know what will be billed for the procedure, and if the patient requests, they must disclose the anticipated cost, warning patients that costs could go up if unanticipated complications occur.
If other professionals will be involved in the patient's care, the patient must be advised of who it might include and how to learn how much the network will cover for those doctors. Similarly the hospital or other facility where the services will take place must be advised of the doctors who will be involved in a procedure and of their network affiliations.
Hospitals must now provide additional information to patients. Hospitals must:
publicly post a schedule of charges for various services on their websites
list the health plans in which they participate
warn patients that physician services may not be covered by hospital bills and tell them how to check with physicians regarding their network affiliations
post the names of practice groups for such services as radiology, anesthesiology and pathology with which the hospital has a contract, along with information on how consumers can determine the network affiliations of those groups and the individual doctors who are part of those groups
post information, including network affiliations, of doctors who are hospital employees (and give this information directly to patients when they register or are admitted for care).
How the "Surprise Bill" Law protects consumers from unexpected bills for medical expenses and emergency services
The centerpiece of the new law is the protection from "surprise" bills and from bills for emergency services. This part of the law builds upon an Illinois law pertaining to certain medical specialties but considerably broadens the scope of these protections. Here's how.
Consumers who receive emergency services will not have to pay more than their usual in-network cost sharing and/or copayments, regardless of the network status of the providers. The emergency service providers and health insurers will have to negotiate the fees directly.
Consumers who receive other out-of-network medical services when there were no in-network providers available, or when they did not receive the disclosures required by law, are also protected.  Consumers in these circumstances can assign their claims to the out-of-network providers and also pay only their usual in-network cost-sharing. In this situation, too, the bill is then worked out directly between the provider and the health plan.
Disputes between providers and health plans over the fee will go through an independent review process. Either party can submit their proposed fee to an independent dispute resolution organization (IDRO). Emergency services resulting in bills less than $600 (indexed for inflation for years after 2014) will be exempt from the resolution process. The independent dispute resolution organization will consider various factors, including the type of services provided and the amounts typically charged or paid for those services in a various contexts (including charges made by that particular doctor and paid by that particular insurer for the same services). The IDRO will then choose the most reasonable of the two proposals—commonly referred to as "baseball arbitration." Because of how the arbitration process plays out, we anticipate that both providers and health plans will keep their proposed fees and payments reasonable to avoid being stuck with the other party's desired level of payment.
Uninsured patients can also use the independent review process. Uninsured patients who receive medical bills without having first having received adequate notification of the likely cost can also go to an independent review process. In that case, the IDRO will set a reasonable fee for the services the patient received, taking into account such information as what the provider charges to insured patients.
Conclusion: How will this new law work in practice?
It remains to be seen how this system will work in practice. The law sets up an "out-of-network reimbursement rate workgroup" that is appointed by the governor and includes health plan, physician and consumer members to study and make recommendations for changes in the rules regarding the availability of out-of-network coverage and the level of reimbursement for out of network services. The workgroup will issue a report by January 1, 2016.
Whatever the challenges and unanticipated consequences, it seems likely that New York's comprehensive approach to out-of-network billing will protect many health consumers from financial damages of the sort that they incurred prior to the "Surprise Bill" law's passage. Consumer advocates have strongly supported the adoption of this new law.
Mark Scherzer is an attorney in private practice in New York City.  He has advocated to secure consumers' and employees' rights to health, life and disability insurance benefits for over 30 years.  He has litigated to obtain cutting edge medical treatment, to prevent denials of disability benefits, and, on behalf of Consumers Union and other organizations, to preserve for charitable purposes the assets of nonprofit insurers that convert to for-profit status.
Mr. Scherzer has served as Legislative Counsel to New Yorkers for Accessible Health Coverage, a coalition of voluntary health organizations advocating for insurance reform at the state level, for over twenty years.  In that capacity, he successfully advocated for passage of numerous consumer protection and market reform laws. He has served on several public commissions implementing insurance reforms and has written and spoken widely about access to insurance coverage and benefits.