Value and why it Matters
What Is Health Care Value?
In short, it's the measure of what you get for the money you put into your health care.
The Benefits of Health Care Value
A high-value U.S. health care system would provide all people living across the nation with affordable, high-quality, consumer-centered health care and the best health possible. At Families USA, "value" is our call to action to fix the cost and quality of America's broken health care system.
A High-Value System means you pay a reasonable amount for good quality services, experiences, and outcomes.
A Low-Value System means you pay a lot of money without getting a good return on that investment.
A CORE FOCUS AREA
Value is at the heart of Families USA's organizational mission—achieving affordable, high-quality health care and improved health for all.
This vision is threatened by alarming and persistent increases in health care costs without any improvement in quality or meaningful health outcomes. Importantly, health justice for all cannot be achieved unless we take bold action to solve the challenges in delivering and paying for services posed by our current system.
FAMILIES USA'S VALUE GOALS
Make health care affordable
for everyone.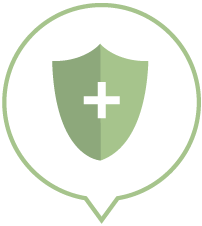 Every child, every family, every individual should have access to quality affordable health care and shouldn't face financial ruin if they need care.
Reorient the system to
deliver health.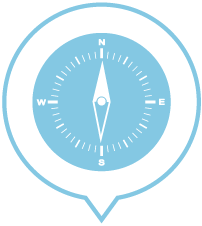 Instead of promoting a large volume of expensive tests, procedures and high-cost services; the sytem should be preventing illness, addressing behavioral health needs, mitigating adverse childhood experiences, addressing the social drivers of health and helping people live to their fullest potential.
Ensure that the health care
system is patient- and
family-centered.
The system should be equipped with the tools and resources to deliver team- and community-based health care that puts the needs of people at the center of health care payment and delivery, rather than meeting the needs of the system.
Create a payment and delivery
structure that is more fair and
equitable for everyone.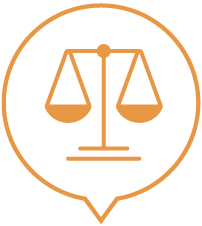 Too many people have been shut out of quality care due to cost, coverage, what we look like, where we're from, how we identify, and other factors.
THE CURRENT U.S. HEALTH CARE SYSTEM
The Problem
Our health care system is low-value. Learn more.
The Solution
How to make our health care system high-value. Learn more
RECENT BIG WINS ON THE PATH TO HIGH-VALUE CARE
2021
2021, NOVEMBER
2022 Hospital Outpatient Prospective Payment System (OPPS) and Medicare Physician Fee Schedule (MPFS) Final Rules released.
Among the many important policies included in these new regulations, the Administration agreed with feedback given by Consumers First that it was important and necessary to strengthen penalties for hospitals who refuse to comply with new transparency reporting requirements as originally laid out in the 2020 OPPS final rule.
2020
2020, DECEMBER
National Ban on Surprise Medical Bills.
The No Surprises Act was passed by Congress and signed into law, ending a long-standing and often financially devastating billing practice that leaves patients on the hook for an unexpected medical bill for services unknowingly received from an out-of-network health care provider. Surprise medical billing became a prominent business model for some private-equity firms who purchased provider groups and moved those providers out-of-network so they could bill larger fees. The law went into full effect on January 1, 2022.
National Ban on the Use of "Gag" Clauses.
The Consolidated Appropriations Act of 2021 enacted into law a critical provision to increase transparency by prohibiting "gag" clauses on price and quality information in provider contracts with insurers. Gag clauses were often used to restrict insurers and group health plans from sharing information about a provider's prices or quality with patients, employers, or referring providers, leading to higher costs for consumers and the health care system overall.
2019
2019, NOVEMBER
Implementing Site-Neutral Payments. First enacted through the Bipartisan Budget Act of 2015, and now being implemented through the 2019 and 2020 OPPS Final Rules, site-neutral payments eliminate previous Medicare incentives for hospitals to acquire physician practices and rebrand them as hospital outpatient departments in order to take advantage of higher payment rates for the exact same services. Site neutral payments are a critical step forward in reigning in tactics that hospitals use to game the system to benefit their bottom lines, rather than their patients, resulting in higher health care costs for everyone.
Hospital Price Transparency.
For too long, the actual prices of health care services and goods have been veiled in secrecy, hidden behind proprietary contract terms between insurers and providers without any regulatory oversight or public insight into the prices we pay for health care until after we receive care. The 2020 OPPS Final Rule implemented a new requirement for all hospitals to publicly display the prices they charge for health care goods and services, including gross charges, discounted cash prices, payer-specific negotiated charges, and de-identified minimum and maximum negotiated charges. It also requires hospitals to display at least 300 "shoppable services" to allow consumers to search the price of a health care service or good prior to seeking care. The new requirement went into effect on January 1, 2021.
2019, JUNE
The Lower Health Care Costs Act of 2019 passes the Senate HELP committee. In a strong bipartisan vote of 20-3, the committee approved legislation to bring down health care costs by ending surprise medical billing, creating more transparency, and bring down prescription drug prices. While it did not receive a vote on the Senate floor, several provisions were pulled from this legislation and included in other bills that were signed into law.
2019, MAY
Consumers First Coalition Launched. Consumers First: The Alliance to Make the Health Care System Work for Everyone, brings together powerful interests representing consumers, employers, children, labor, and primary care providers to transform the economic incentives of the health care system to encourage affordable, high-quality health care for all of America's families. The Steering Committee of the Coalition consists of the following seven national organizations:

Families USA
American Academy of Family Physicians
American Benefits Council
American Federation of State, County and Municipal Employees
American Federation of Teachers
First Focus
Pacific Business Group on Health
key resources