Community Health Worker Sustainability Collaborative
Families USA has launched The Community Health Worker Sustainability Collaborative to expand the use of community health workers (CHWs). The Collaborative will promote strategies for securing sustainable funding for CHW programs and better integrating CHWs into the health care system.
Community health workers can improve people's health, reduce costs, and decrease health disparities
Families USA understands that for many communities, staying healthy and getting the health care you need can be a lot more complicated than just getting health insurance. Millions of people struggle with socially-determined barriers to accessing health care when they need it and being able to do what is needed to get and stay healthy. This is particularly common in many communities of color, who continue to be affected by serious health and health care disparities. CHWs are a powerful way to improve people's health, reduce health care costs, and decrease health disparities.
Lack of sustainable funding for community health workers is an enormous lost opportunity
Despite CHWs' proven effectiveness, there remains a public lack of understanding of their distinctive role and value. In addition, the absence of long-term, sustainable funding to support them has prevented greater inclusion of CHWs in the health care system. This represents an enormous lost opportunity—providers fail to take advantage of CHWs' unique expertise and skill set to provide higher quality, person-centered services to their patients, while people and communities miss out on improved health that can result from working with CHWs.
Families USA's Community Health Worker Sustainability Collaborative, with support from the Kresge Foundation, will initially focus on greater utilization and funding of CHWs in Medicaid, particularly for greater access to preventive services.
Who are community health workers?
Community health workers (CHWs) are trusted members of their communities who, because of their relationships and training, are able to effectively provide education and support to improve the health of individuals, their families, and their communities as a whole. CHW is an umbrella term for a variety of positions that go by different names—including promotores, peer educators, and many others—but have in common a community-based approach to improving the well-being of people and communities. They can provide a wide range of services, such as: helping people buy health insurance, providing preventive services, helping manage chronic conditions, leading community-level health education classes, and connecting families to needed social and community services. CHWs work in clinics, people's homes, schools, and other community settings.
Why are CHWs so effective?
CHWs help address the many non-clinical factors that influence a person's health, such as housing, education, literacy, low income, limited English proficiency, and discrimination. They serve as a bridge between their communities and the health care and social service systems. As trusted members of the community, they are better positioned to understand and help people overcome the barriers to accessing care and maintaining good health. This can be especially valuable in communities of color and other underserved communities that tend to experience more barriers to care and unmet social needs. CHWs succeed by linking people to health care and social services, and by providing culturally competent and language-accessible health education, care coordination, and patient and caregiver support.
What are social determinants of health?
"Social determinants of health" are the conditions in which people are born, grow up, live and work that affect their health and quality of life. For example, socioeconomic status, race, discrimination, exposure to violence, English language proficiency, access to healthy foods, segregation, housing quality, and environmental conditions can all have a positive or negative impact on health.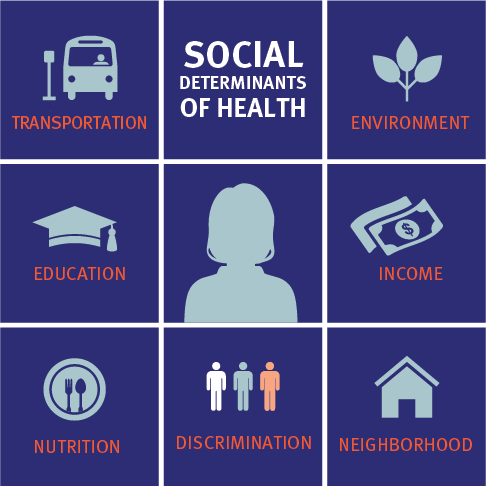 CHW Collaborative Goals
Raise awareness among health care advocates, providers, and policymakers of the value of CHWs for increasing prevention, improving outcomes, reducing disparities, and bending the health care cost curve.
Create and disseminate educational resources that highlight successful CHW models, viable pathways for sustainable funding, and other best practices.
Partner with advocates and other stakeholders to advance sustainable funding for CHWs.
CHW Collaborative Links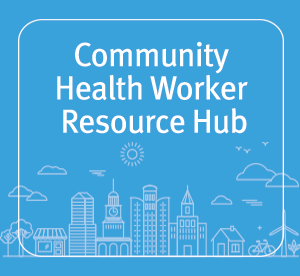 To join the CHW Sustainability Collaboratives' e-mail list or if you have any questions, please contact us.
Contact Us