Children's Health Insurance Program (CHIP)
The Children's Health Insurance Program (CHIP) has always had bipartisan support and is a critical source of health coverage for kids and pregnant women. On January 22, 2018 after an unprecedented 114-day lapse in funding for CHIP and a government shutdown, Congress extended funding for six years for this popular health program that serves 9 million children across the country.
While the funding extension of CHIP took far too long, we welcome the news. Families can breathe a little easier knowing that CHIP will be there to help keep their children healthy.
Spread the word that CHIP programs are funded and encourage families to enroll
In recent months, many families already received notice that their CHIP coverage could end. As health care advocates, it is our job to spread the word that CHIP is open for business! Use the media, social media, and your networks to get the word out that CHIP is here to stay. Enrollment is open all year for children and pregnant people. Click here to find coverage information by state.
Resources about CHIP
This page features resources to help you understand the benefits of CHIP and make the case for keeping this important program fully funded so that the millions of children and families that currently rely on the program can continue to have access to affordable, high-quality health coverage.
Share This Graphic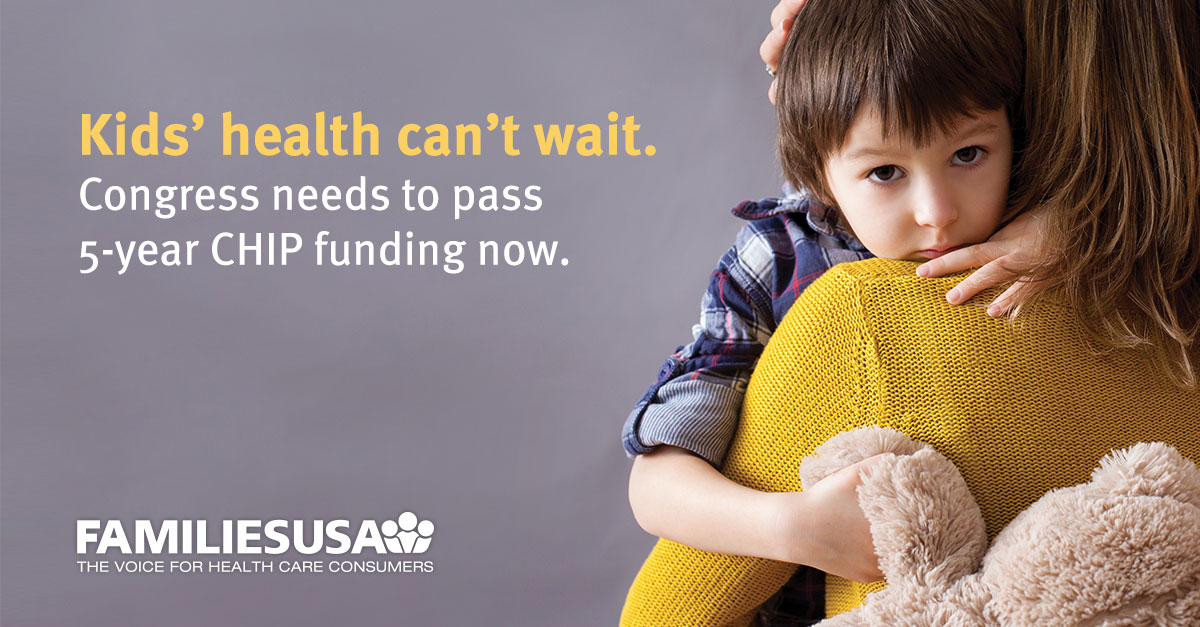 Infographic: 3 Reasons to Renew Funding for CHIP
Three reasons to renew funding for CHIP, the country's only health insurance program designed for low-income families with children. View the full infographic.