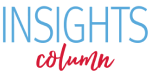 Five Key Insights by Health Insurance Marketplace Experts for a Successful Second Open Enrollment Season
In preparation for the start of the second open enrollment period for the health insurance marketplaces, we've sponsored a series of talks with directors from state- and federally-run marketplaces across the country. These discussions share what's top-of-mind for state health officials—lessons learned, the needs of consumers in this upcoming enrollment season, and insights into what has worked so far, and why.
Here are five key insights offered by marketplace experts from California, Florida, Illinois, Kentucky, Missouri, New York, Virginia, and Washington State.
1. Making consumers aware of financial assistance for health insurance is crucial. Most people were able to get tax credits to help pay for their health plan in the first open enrollment season.
Exchange directors and enrollment experts on our calls confirmed that many uninsured consumers remain unaware of the financial help they can get to make marketplace health coverage more affordable. Enrollment assisters, navigators, and others involved in public outreach and education should highlight financial help when they talk to consumers to help address this gap. Our speakers also noted that health insurance literacy remains a barrier to coverage for uninsured consumers. Many still find health insurance terms and concepts daunting, which makes in-person enrollment assistance crucial.
In Missouri, 152,000 people enrolled in marketplace plans and 85 percent of those received financial assistance, according to Ryan Barker, the vice president of health policy for the Missouri Foundation for Health.
2. Don't underestimate the importance of health insurance literacy in helping consumers make informed decisions about renewing and choosing the right health plan.
Consumers who enrolled in a marketplace health plan last year will be automatically enrolled (renewed) in that same plan this year. For those whose plan remains the right choice, automatic renewal is a good option. But many health plans will have different premiums, provider network changes, or different cost-sharing than they did last year. There may be new plan options available in the marketplace this year. Advocates and enrollment assisters need to work with consumers to help them understand these changes and compare their plan against other plans. See our Stop, Shop, and Enroll infographic, and our graphic on the seven key questions that new or renewing consumers need to ask when shopping for a health plan in the marketplace.
"We hired a consultant to help with health insurance literacy—picking a plan, and using it once you've purchased it," noted Missouri's Barker. "And we've been pushing hard with re-enrollment. We want consumers to not just auto enroll; we want them to come back and work with assisters. We'll have that big initial push in the first month of open enrollment." 
Check out Missouri's consumer health literacy videos.
States increasing numbers of in-person enrollment assisters
Many states have secured more in-person assisters on the ground to help consumers, and more marketplace call center staff. We learned from marketplace directors that New York will have 9,000 certified assistance counselors, navigators, licensed insurance brokers, etc. Kentucky increased the number of call center representatives from 185 to 400—more than twice what it had during the last open enrollment period. Washington State saw an average of 3,000 to 5,000 phone calls into the state's health insurance marketplace between open enrollment periods. Now that the second open enrollment period is fast approaching, the state sees more than 6,000 calls per day.
3. Targeting hard-to-reach populations will be even more difficult this open enrollment period. But here's what you can do:
Since this is the second open enrollment period, the health insurance marketplace has gained more name recognition than it did in the first period. But uninsured consumers who did not enroll during the first open enrollment period are, by definition, harder to reach than those who did sign up. Marketplace directors confirmed that uninsured consumers remain skeptical and unsure of how the marketplace works, with many still unaware that they can get health care through the marketplace.
But organizations and states are getting creative in their outreach efforts.
Florida: Focus on rural areas without internet access, young adults not in college, using hospitals to help
Jodi Ray, of Florida's Covering Kids & Families, noted that her organization—the largest, statewide navigator project in Florida– will focus on reaching out to Hispanics, including those in rural areas who might not have access to the internet and may benefit from in-person assistance. They'll also reach out to young adults—not just those on college campuses, but also those who are not in school. She'll help conduct outreach events at food banks, schools, churches, and hospitals. This year, more hospitals have committed to participate in enrollment efforts by flagging uninsured consumers who come through the hospital, using bilingual staff to communicate with the Hispanic community, and relying on their reputation as a trusted source of information to share how people can get health coverage.
Kentucky: Online tools and mobile apps, using in-person enrollment assisters
In Kentucky, the state-based marketplace (Kynect) now allows consumers to use a pre-screening affordability tool to determine if they are eligible for affordability programs like Medicaid, CHIP, financial assistance, and health insurance plans. Kynect will also introduce a mobile app, allowing people to use their smartphones type in their county or zip code to find an insurance agent or assister in their area.
Carrie Banahan, executive director for the Office of the Kentucky Health Benefit Exchange, said that 44 percent of the state's enrollment last year came from agents assisting consumers with applying for coverage. For people whose first language is not English or for those who may be skeptical about buying health insurance if they have never had it before, working with someone face-to-face to sign up for coverage can be a lifesaver.
New York: Texting and smartphone reminders to young adults for enrollment outreach
In a special effort to reach young adults, New York added a texting campaign to its outreach efforts. This way, young adults can use their smartphones to get information about the New York Health Benefit Exchange and set reminders in their calendars (for instance, an alert they might program in their phone for the 15th of a certain month in order to have their health coverage be effective on the 1st of the following month).
California: Marketplace enrollment success story ads aimed at hard-to-reach Latinos
Covered California's Executive Director Peter Lee knows that these hard-to-reach populations are key.
"We started running ads the day after the election," Lee said. California will feature ads with Latino community members sharing (in Spanish) their enrollment success stories. Plus, it will host more than 1,000 events throughout the state on November 15, the first day of open enrollment. Lee spoke on the call from his nine-day bus tour of 21 California cities, designed to raise awareness about Covered California's open enrollment period.
4. Community visibility and working with other organizations leads to more successful enrollment
Unsurprisingly, we learned that organizations that work together and are visible in the community are more successful in their enrollment outreach efforts. And now, Get Covered Illinois has data to confirm that.
Illinois: Field operations to gather, analyze, share outreach tactics, data with other organizations
Jennifer Koehler, the Executive Director for Get Covered Illinois, developed a robust field operation consisting of more than 200 community-based navigator and assister organizations. She had the state's navigators and assisters report back on a weekly basis, sharing data and comparing outreach tactics. When she analyzed all the data she'd collected, she confirmed what she says she already suspected: The organizations that were the most visible in the community had the most successes.
Plus, she discovered another important finding.
"Navigator organizations that worked together had higher success rates than those who worked on their own," Koehler said.
"Working together leads to higher enrollment," Jennifer Koehler, the Executive Director, Get Covered Illinois.
Inspired by her findings, Koehler and Get Covered Illinois conducted focus groups. She learned that a majority of the people who enrolled for coverage in Illinois received a subsidy, a finding underscored by other organizations.
5. Consumers have misconceptions that marketplace health coverage is different from other coverage
Koehler, of Get Covered Illinois, discovered this from focus groups she conducted in her state.
"Now we know to emphasize that in Year Two, these are quality [health] plans," Koehler said.
Reassure hesitant consumers by reviewing essential health benefits and enrollment success stories
In instances where consumers are unsure if marketplace coverage is comprehensive, review the essential health benefits that every plan must cover. Share success storiesabout how marketplace coverage is not only comprehensive but has helped saved lives. (See our enrollment video success stories here.)
New York: Consumer satisfaction survey
Until now, the level of consumer satisfaction with marketplace health plans has been relatively unknown.
The New York State Health Foundation conducted an independent study and found that 92 percent of New Yorkers were completely or somewhat satisfied with their marketplace health plan. And, 91 percent indicated that they now have peace of mind because of it.
91% of New York health insurance marketplace consumers indicated that their health plan gave them peace of mind, according to the New York State Health Foundation.
Tomorrow marks the beginning of the second enrollment season and we know that, as assisters, navigators, and health advocates, we have our work cut out for us. We hope that understanding these successful approaches to creating successful enrollment programs will make that work a little easier.
What are your insights?
If you have successful strategies or insights to share, we need to hear from you. Please contact Jessica Kendall, Director of Families USA's Enrollment Assister Network, jkendall@familiesusa.org.
This article was written with the assistance of Rachel Klein, Director of Organizational Strategy & Enrollment Program Director