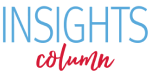 5 Weeks Left to Choose a Marketplace Health Insurance Plan—Sprinting to the Finish Line
https://familiesusa.org/Marketplace%20Expert%20Insights%20on%20Open%20Enrollment/With five weeks left before the close of the second open enrollment period in the health insurance marketplace on February 15, enrollment experts have been working hard to make the final push to spur consumer sign-up. We held two teleconferences in January with state experts who shared updates on their plans:
January 14 teleconference with state-run marketplaces
On January 14, we heard from officials with the state exchanges in California, Kentucky, New York, and Washington State about what their states are doing as they prepare for the home stretch of open enrollment:
Deadlines matter: Covered California's Peter Lee said the state is pushing the January 15 deadline to get coverage by February 1, as well as the final February 15 deadline when open enrollment closes. "We know consumers often wait until the last minute," said Lee. "Each additional day without health insurance is a risk of going into debt if something were to happen to you, or the potential of facing an illness that could have been avoided or treated earlier."
Shopping mall tour: New York has launched its statewide shopping mall tour, "Sign up, New York," encouraging consumers to enroll. The tour includes guest appearances from a Marvel superhero who can help answer questions.
Creative partnerships: Washington State is partnering with Live Nation, the entertainment company that produces the hugely popular Sasquatch music festival in Seattle. Other partnerships include Univision—the Spanish language television network. The state even tapped players from  the Super Bowl-winning Seahawks team to encourage consumers to get covered. In addition, Washington is also using humor in TV ads to reach the uninsured.
Tax penalty not a big topic: Most states are not emphasizing the tax penalty (that consumers might face if they do not sign up for health coverage) in their messaging. Nicole Comeaux, Deputy Executive Director for the Office of the Kentucky Health Benefit Exchange, says Kentucky will instead "focus on the advantages of having health insurance, not on the penalties. We want to focus on people getting health insurance, and on those with health insurance coming in to make changes."
Explaining the tax form consumers are getting in the mail: All four states indicated they are preparing their navigators and assisters and call centers to answer questions about the 1095A tax form. Anyone who got health insurance through the marketplace will be required to fill out a 1095A form at tax time.
Listen to the January 14th call:  
January 8 teleconference with federally facilitated marketplace states
In the January 8 teleconference we heard once again from experts in Florida, Michigan, Missouri, and Illinois (states with federally facilitated marketplaces) as they outlined their strategies for this final push.
Listen to the January 8th call:  
Flu season brings marketplace enrollment opportunities
During one of the country's worst flu season in years, Michigan has been using the resulting increase in doctor's visits to its advantage—taking that opportunity to connect people to health coverage, said Phillip Bergquist, Director of Health Center Operations for the Michigan Primary Care Association.
States partner with tax preparers on health insurance tax questions
And both Michigan and Missouri are partnering with tax preparers to help consumers get enrolled and answer questions. The Missouri Foundation for Health is even bringing a tax accountant to its January 20 meeting to help navigators and assisters prepare for tax-related questions.
Florida tracks data to spot gaps in marketplace application assistance
In a groundbreaking effort to better view its big-picture reach, Florida continues its statewide data tracking project—one that inputs data into a "heat map" to see where gaps in application assistance exist, particularly for those populations whose primary language is something other than English (in Florida's case, the most common were Arabic, Spanish, Hindi, and Creole).
"We implemented this the first year [the first open enrollment period], and now we are collecting that information," said Jodi Ray, the Project Director for Florida Covering Kids & Families. This information allows her to make adjustments to better serve these consumers.
Ray said that the heat map allows them to "see where applications are being done, where outreach is being done, and make sure we're not leaving holes anywhere. We can view this data by region. It's been a big help to see what we're doing and how."
Illinois analyzes Census data to find and target uninsured
Illinois launched a direct mail pilot project to target rural consumers in three southern areas of the state. It chose the three areas by analyzing Census data that indicated these areas had a high proportion of uninsured people and that a high proportion of those were eligible for subsidies in the marketplace.
"We also picked these place because it's hard to reach people in these areas," said Jennifer Koehler, Executive Director for Get Covered Illinois. "We can't always do enrollment events in these places, it has to be targeted."
In the weeks leading up to the campaign, the state's call center received around 30 calls a week. In the week following the targeted direct mail campaign, that number increased to more than 600 calls. Traffic to the state's health insurance marketplace website increased 248 percent in those areas.
Targeted assistance critical for enrolling certain demographic populations in health coverage
All four states on the call reported similar findings on the proportion of this season's new enrollees versus those renewing their health plan—almost a 50-50 split.
Missouri also reported lower enrollment for minorities, partly due to the Medicaid coverage gap and health disparities.
"African Americans and Latinos are more likely to be living below the poverty line," said Ryan Barker, Vice President of Health Policy at the Missouri Foundation for Health.
"In Missouri, we haven't expanded Medicaid, and unfortunately, many of those people fall into the coverage gap. So even if we do outreach with these populations, they will still fall into the gap." – Ryan Barker, Vice President of Health Policy at the Missouri Foundation for Health.
States use creative outreach approaches for hard-to-reach populations
Illinois found a creative way to reach one hard-to-reach demographic: young adults. The state partnered with the satirical online magazine, The Onion. Get Covered Illinois's Koehler said that using humor to reach this demographic has helped convert awareness to enrollment. Get Covered Illinois produced a series of videos aimed at young adults. The videos went viral on the Internet.
Michigan has started placing table tents that say "Get Covered, Stay Covered" at local pubs to encourage more young adults to sign up for health coverage.
You might also receive a coffee sleeve with the same slogan at local coffee shops near colleges and universities, said Phillip Bergquist, Director of Health Center Operations for Michigan Primary Care Association. He said the state's outreach efforts are also targeting trade schools and cosmetology institutes to broaden their reach.
"That's paid off strong dividends in Medicaid expansion," said Bergquist. "We'll see if that crosses into the marketplace."
In Missouri, Barker helped consultants break down the state into six regions who meet with their team on a monthly basis. Part of their work includes tailoring a plan to reach young adults in these areas. Social media has played a successful role in reaching the "under-35-year-olds" in the state, Barker reported.
Missouri has enrolled 102,000 people in 2015 marketplace health plans. Of those, 89 percent received subsidies.
Barker echoed what Families USA's Executive Director Ron Pollack often reminds advocates, "We know that building awareness about the financial assistance that's available is the most effective method in increasing enrollment."
About this enrollment teleconference series
We host a series of talks with directors and enrollment experts from state- and federally run marketplaces across the country. These discussions share what's top-of-mind for state health officials—lessons learned, the needs of consumers in this enrollment season, and insights into what has worked so far—and why. Journalists are on hand to ask questions, and a limited amount of slots are open to the general public (listening only) for some calls. (Read more articles from the enrollment teleconference series.)
What are your insights?
If you have successful strategies or insights to share, we need to hear from you. Please contact Jessica Kendall, Director of Families USA's Enrollment Assister Network, jkendall@familiesusa.org.