Speaker Bios
HAC2023 Home | HAC2023 Agenda | HAC2023 Speaker Bios | HAC2023 FAQ | HAC2023 Travel Resources | HAC2023 Hotel Info
Abigail Echo-Hawk, MA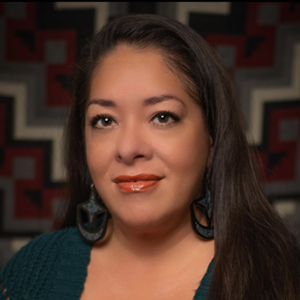 Executive Vice President, Seattle Indian Health Board, Director, Urban Indian Health Institute
Abigail Echo-Hawk (Pawnee) is Executive Vice President of the Seattle Indian Health Board and Director of the Urban Indian Health Institute, a tribal epidemiology center. She works to support the health and well-being of urban Indian communities and tribal nations across the U.S. Abigail has been recognized as a national leader in decolonizing data for Indigenous people, by Indigenous people.
Adam Fox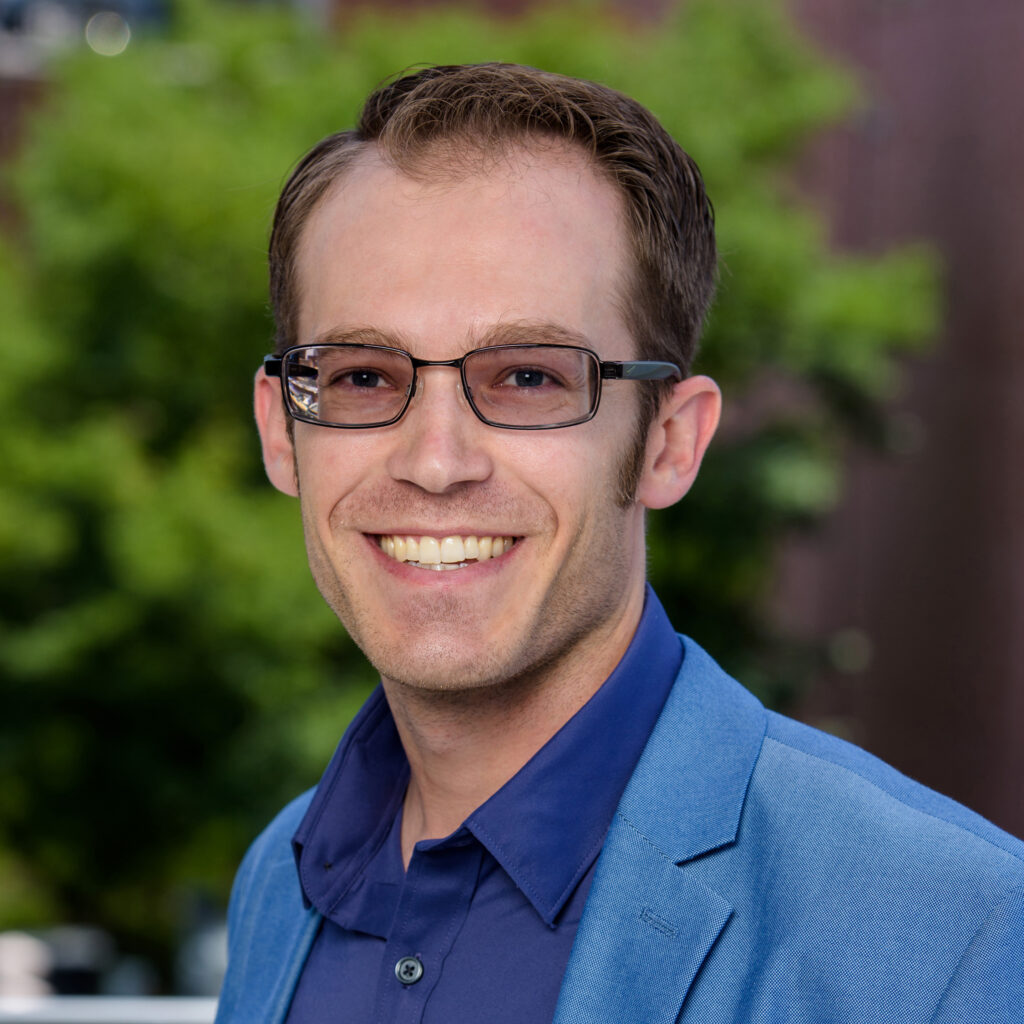 Deputy Director, Colorado Consumer Health Initiative (He/Him/Él)
Adam Fox has worked for the Colorado Consumer Health Initiative (CCHI) for 11 years. As CCHI's Deputy Director, Adam oversees and coordinates policy, communications, and organizing (informed by CCHI's Consumer Assistance Program) to advance CCHI's organizational and policy goals to make health and health care more equitable and affordable. Adam is leading implementation efforts for the Colorado Option, expanding undocumented coverage, & other efforts.
Alexandra Spratt, JD

Director, Arnold Ventures (She/Her)
Alex Spratt develops and oversees strategic investments to reduce provider prices in the commercial market for Arnold Ventures' health care team. Prior to joining AV, Alex was a senior policy analyst at CapView Strategies, a health policy consulting firm, where she primarily focused on payment and delivery reform and drug pricing. She holds a J.D. and a bachelor's degree in political science.
Allyn Brooks-LaSure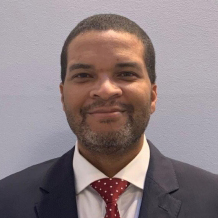 VP, Communications, Robert Wood Johnson Foundation (He/Him)
Allyn Brooks-LaSure is vice president, Communications at the Robert Wood Johnson Foundation, with 20 years of international communications, management, and policy experience. He leads a high-impact communications strategy to drive policies that address health equity. His prior roles include leadership positions at The Leadership Conference on Civil and Human Rights, the U.S. State Department and the Environmental Protection Agency.
Amber Macdonald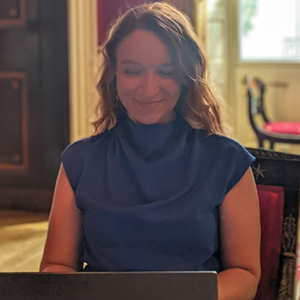 Executive Communications Strategist and Former Director of Speechwriting for HHS (She/Her)
Amber Macdonald has served as a Communications Director on Capitol Hill and Director of Speechwriting for HHS Secretary Sylvia Burwell. After the Obama Administration, she ran her own executive communications firm until joining the Biden for President campaign in 2019. She currently serves as Special Assistant to the President and Senior Speechwriter, working in the office of the First Lady.
Angelina Spicer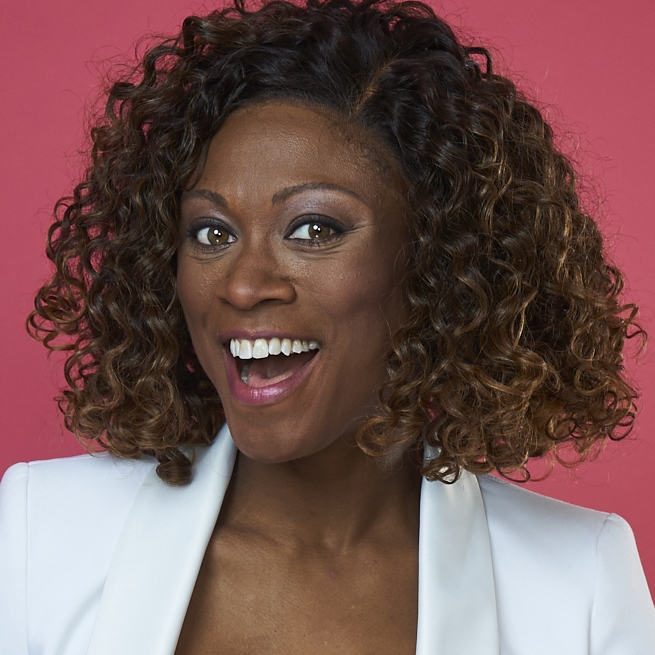 Comedian and health advocate (She/Her)
Stand-up comedian, actress, and accidental activist Angelina Spicer has built an impressive online presence, with her work featured in multiple media outlets. Spicer also uses her voice to advocate for maternal health legislation with lawmakers in California and on Capitol Hill. She has worked with some of the world's most trusted healthcare institutions and was among Essence Magazine's Woke 100.
LinkedIn: https://www.linkedin.com/in/angelinaspicer
Instagram: @AngelinaSpicer
TikTok: @FunnyAngelinaSpicer
Angie Kuzma CHW, MPH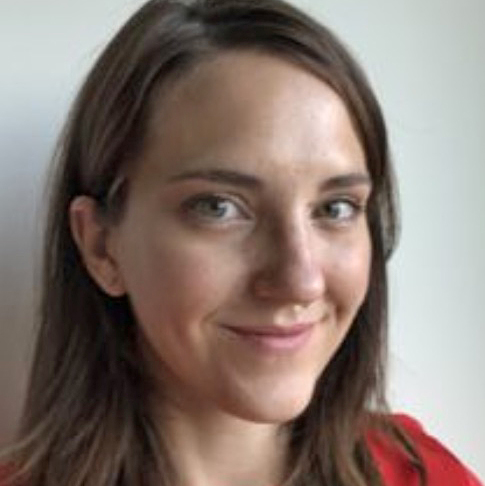 Policy & Advocacy Manager, National Association of Community Health Workers (She/Her)
Angie Kuzma CHW, MPH National Association of Community Health Workers (NACHW) Policy & Advocacy Manager She/Her Angie Kuzma works in solidarity with fellow community health workers to promote CHW self-determination, leadership, and sustainability locally and nationally. Her experience spans a decade, two Federally Qualified Health Centers and many volunteer settings. She is in her second term as a Section Councilor and Policy Committee Co-Chair for the CHW Section for the American Public Health Association.
Ann McMillan MSW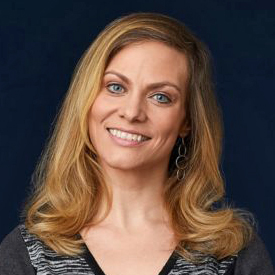 Program Director, Grantmakers In Health (She/Her)
Ann McMillan is Program Director at Grantmakers In Health, responsible for access and quality programs. Prior to joining GIH, Ms. McMillan was project coordinator for Covering Michigan's Kids and Families at the Michigan Public Health Institute. She has also held positions at the Center for Effective Public Policy and at SAFE Place domestic violence shelter. Ms. McMillan holds both a bachelor's and a master's degree in social work from Western Michigan University.
Anthony Wright
Executive Director, Health Access CA (He/Him)
Anthony Wright has served as Executive Director for Health Access, California's health care consumer advocacy coalition, since 2002, leading campaigns to win key patient protections, coverage expansions, health reforms and public health investments. He also worked for NJ Citizen Action, Center for Media Education, The Nation, and VP Gore's office.
Ashley Blackburn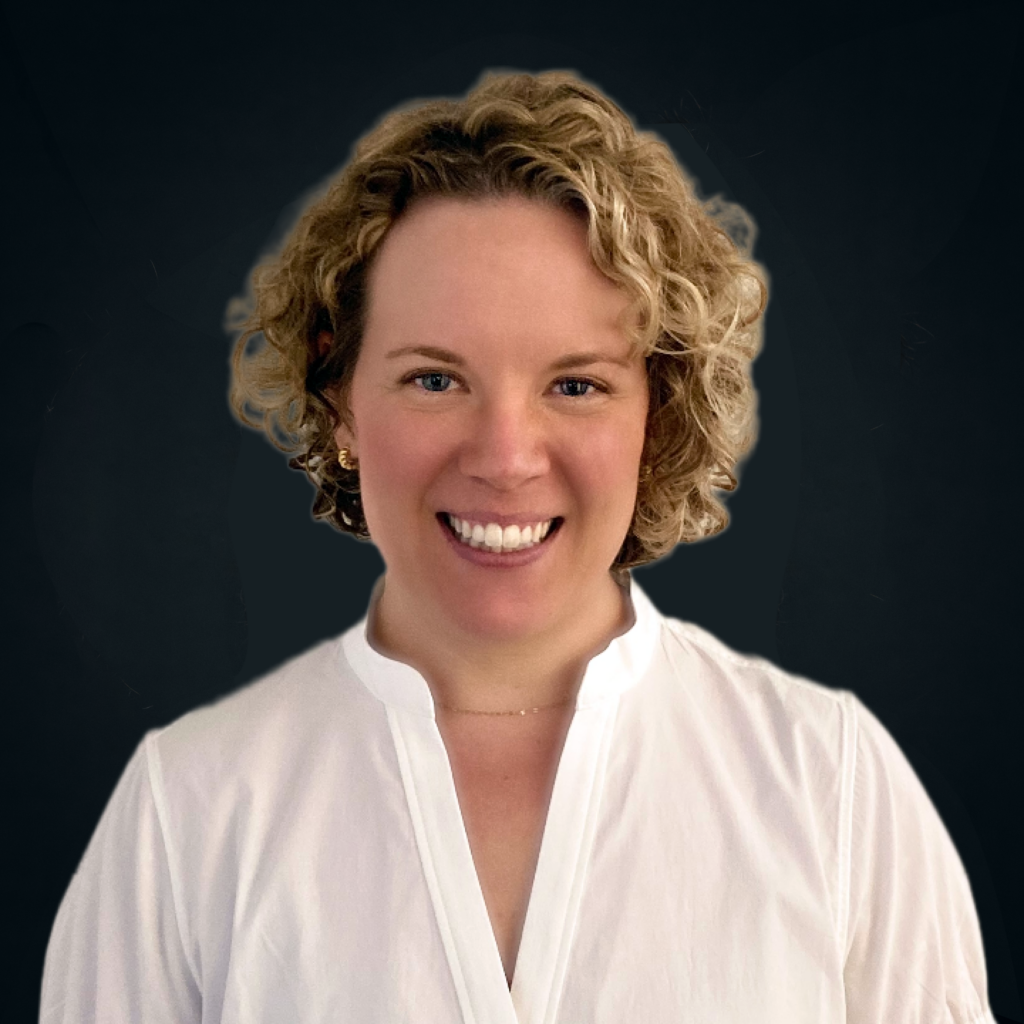 Director of Private Insurance and Prescription Drug Reform, Health Care For All (She/Her)
Ashley is the Director of Private Insurance and Prescription Drug Reform at Health Care For All in Massachusetts. Previously, she worked as a Policy Manager at Community Catalyst and a Staff Attorney at the Ohio Legislative Service Commission. Ashley holds a bachelor's degree in strategic communication from The Ohio State University, and a law degree from Capital University Law School.
Barion Grant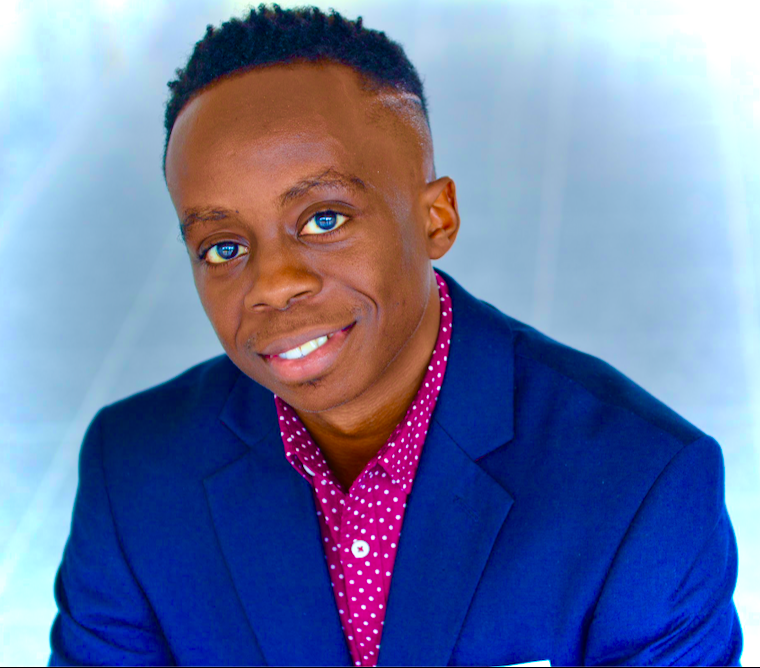 Creative Director, The Hub Project (He/Him)
Barion Grant is an innovative producer and digital media strategist. Prior to joining The Hub Project, launched Moguldom Studios and was a co-founder of theGrio.com. As a consultant, Grant develops paid and organic content across multiple platforms. He also focuses on connecting underrepresented audiences with advocacy organizations and nonprofits to build a more inclusive and equitable society.
Beth McCracken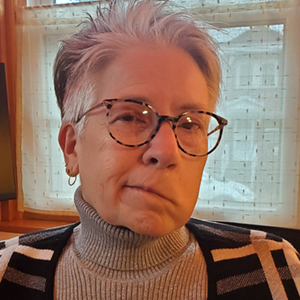 After years of searching for the cause of pain in her ear and face, Beth was diagnosed with a rare cancer in late 2018. Having finally found a medical team that was familiar with this cancer and knew how to treat it, Beth was devastated when she was told that she was on the verge of losing access to those life-saving services due to a pending split between the two insurance giants that control the market in Western Pennsylvania.
Unwilling to simply accept this, she banded together with other patients, community leaders and healthcare advocates to form a grassroots movement that took on the insurance companies, ultimately beating them and thereby ensuring hundreds of thousands of patients in Pennsylvania continued access to the medical services and hospitals that are vital to their positive healthcare outcomes. Their story is told in the documentary film Inhospitable.
Cara Stewart, JD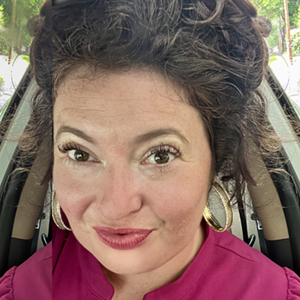 Director of Policy Advocacy, Kentucky Voices for Health (She/Her)
Cara is a prison abolitionist and health advocate from Eastern Kentucky working for all of Kentucky. With significant experience in front line work as a legal aid lawyer, at Legal Aid of the Bluegrass and KY Equal Justice Center, and in government as the Kentucky House Democrats Chief of Staff, Cara is now extremely proud to be able to focus on amplifying and focusing Kentuckians Voices at KVH.
Cecile Hyewon Bhang, PhD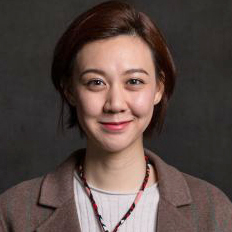 Assistant Professor, Sonoma State University (She/Her)
Dr. Cecile Hyewon Bhang is a licensed psychologist and an Assistant Professor at Sonoma State University Counseling department. Dr. Bhang has received extensive training on multicultural humility, social justice and racial/ethnic minority and immigrant individuals. In addition, she has worked with diverse youth and their families with emphasis on providing culturally sensitive services.
Chandria Jones, PhD, MPH
Principal Research Scientist, NORC at the University of Chicago (She/Her)
Dr. Chandria Jones has over 18 years experience leading public health research studies and evaluations for the federal government and foundations in behavioral health, health equity, and health communications. Her work has a strong racial equity and systems change focus emphasizing the need to understand complex social, cultural and historical factors necessary to transform policies and practices.
Ciearra "CJ" Walker, MPH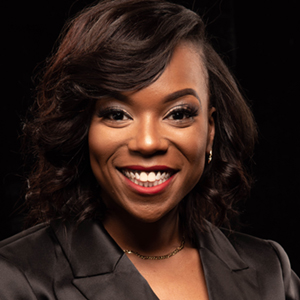 President and CEO, St Louis Community Health Worker Coalition (She/Her)
Ciearra Walker works at the intersection of public health and economic mobility to help transform institutions into racially responsive systems that promote generational community wellbeing. Since 2018, she has worked to engage local leaders and organizations to design a strategy to ensure long-term viability for the CHW workforce, resulting in the birth of the St Louis CHW Coalition.
Cora Opsahl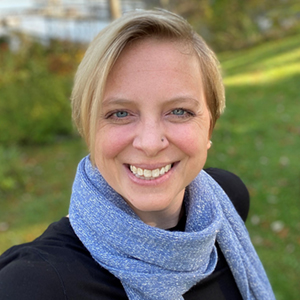 Director, 32BJ Health Fund (She/Her)
As Director of the 32BJ Health Fund, a self-funded plan that provides affordable, comprehensive and innovative health coverage to 200,000 union members and their families, Cora Opsahl led the implementation of multiple benefit changes projected to save over $35 million in 2022. Prior to 32BJ, she spent 12 years at Express Scripts in roles including strategy, operations and account management.
Cynthia Fisher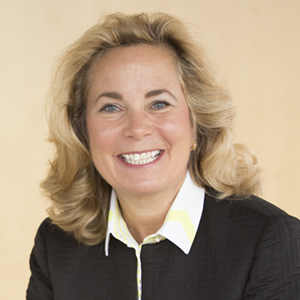 Founder and Chairman, PatientRightsAdvocate.org
Cynthia A. Fisher is Founder and Chairman of PatientRightsAdvocate.org, a nonprofit organization empowering American consumers and employers to lower their costs of care and coverage through a functional marketplace and choice. She serves on several boards but is best known for her pioneering work as Founder and CEO of ViaCord, Inc. and co-founder of ViaCell, Inc.
Drew Westen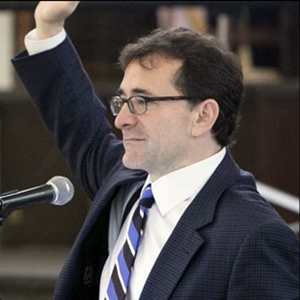 President, Westen Strategies and Professor, Emory University
Drew Westen is recognized for his work in progressive messaging for campaigns and elections worldwide as an author and consultant. He is the founder of Westen Strategies, co-founder of marketing firm Implicit Strategies, LLC and Professor Emeritus in the Departments of Psychology and Psychiatry at Emory University.
Elizabeth Nash
Principal Policy Associate, Guttmacher Institute (She/Her)
Elizabeth Nash works on state policy development related to a wide range of reproductive health policy issues, including abortion, contraception, fetal issues, refusal clauses, youth, and sex education. Part of the Guttmacher public policy division for over 20 years, she contributes articles and policy analyses to their publications including and also serves as a spokesperson for the Institute.
Erica Andrade, MPA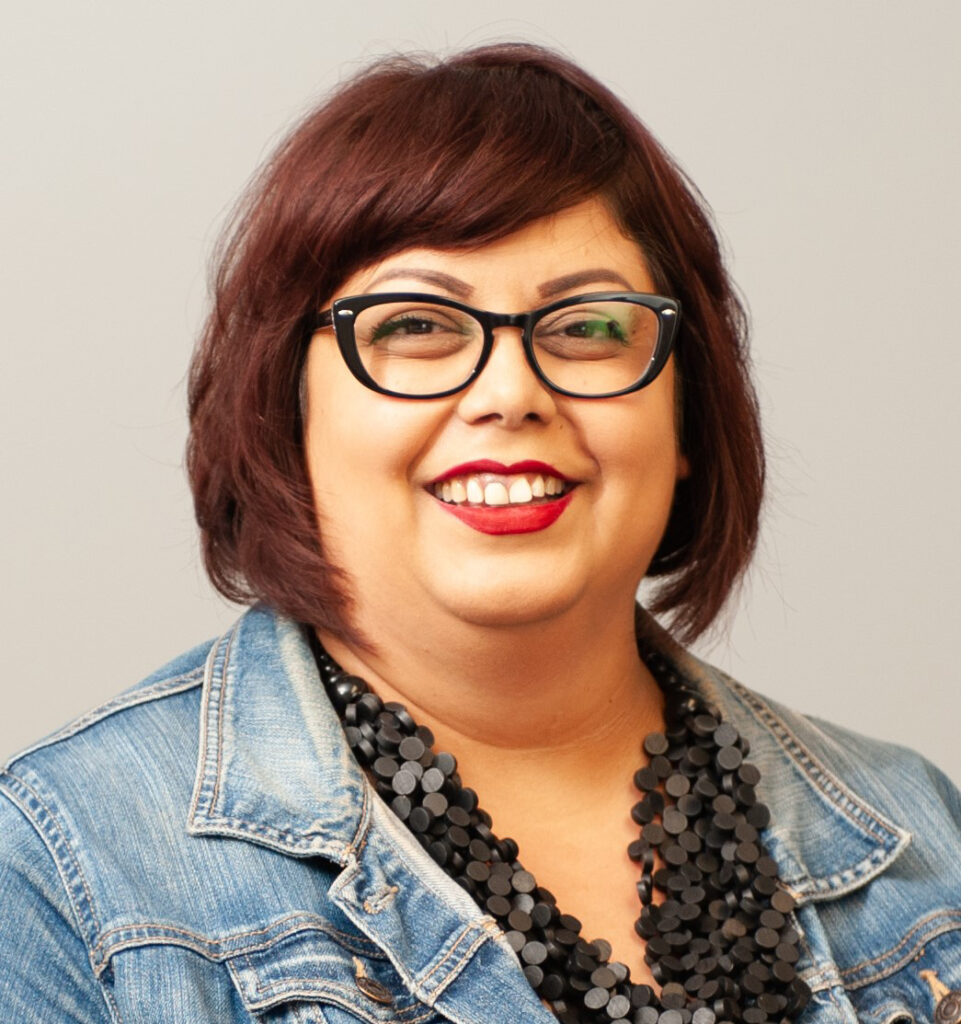 Chief Program Officer, El Centro Inc (She/Her)
Ms. Andrade has served El Centro for 21 years assisting Latinos reduce barriers and improve access to equitable health care. As CPO she helps implement strategies to meet El Centro's mission of strengthening communities and improving the lives of Latinos and others through educational, social, and economic opportunities. Erica holds an Executive MPA from the University of Missouri – Kansas City.
Dr. Gary Puckrein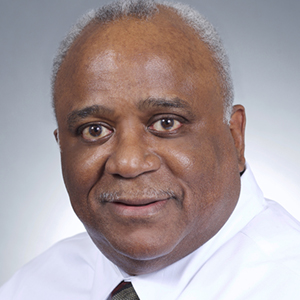 President and CEO , National Minority Quality Forum (NMQF)
Dr. Gary Puckrein is the founding President and Chief Executive Officer of the National Minority Quality Forum (NMQF), a non-profit healthcare research, education, and advocacy organization. NMQF conducts evidence-based, data-driven initiatives to eliminate premature death and preventable illness.
Genelle Quarles Adrien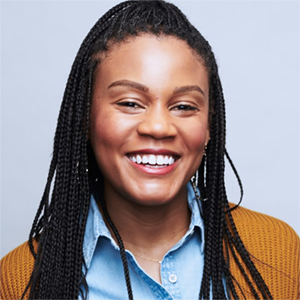 Manager, Programs and Partnerships, Meta (She/Her)
Genelle Quarles Adrien supports Meta's U.S. and Canadian policy partners through programs and partnerships. Before joining Meta, Genelle managed digital communications and partnerships at the United Nations Foundation, supporting its work to advance human dignity and protect the planet.
Gilbert Arvizu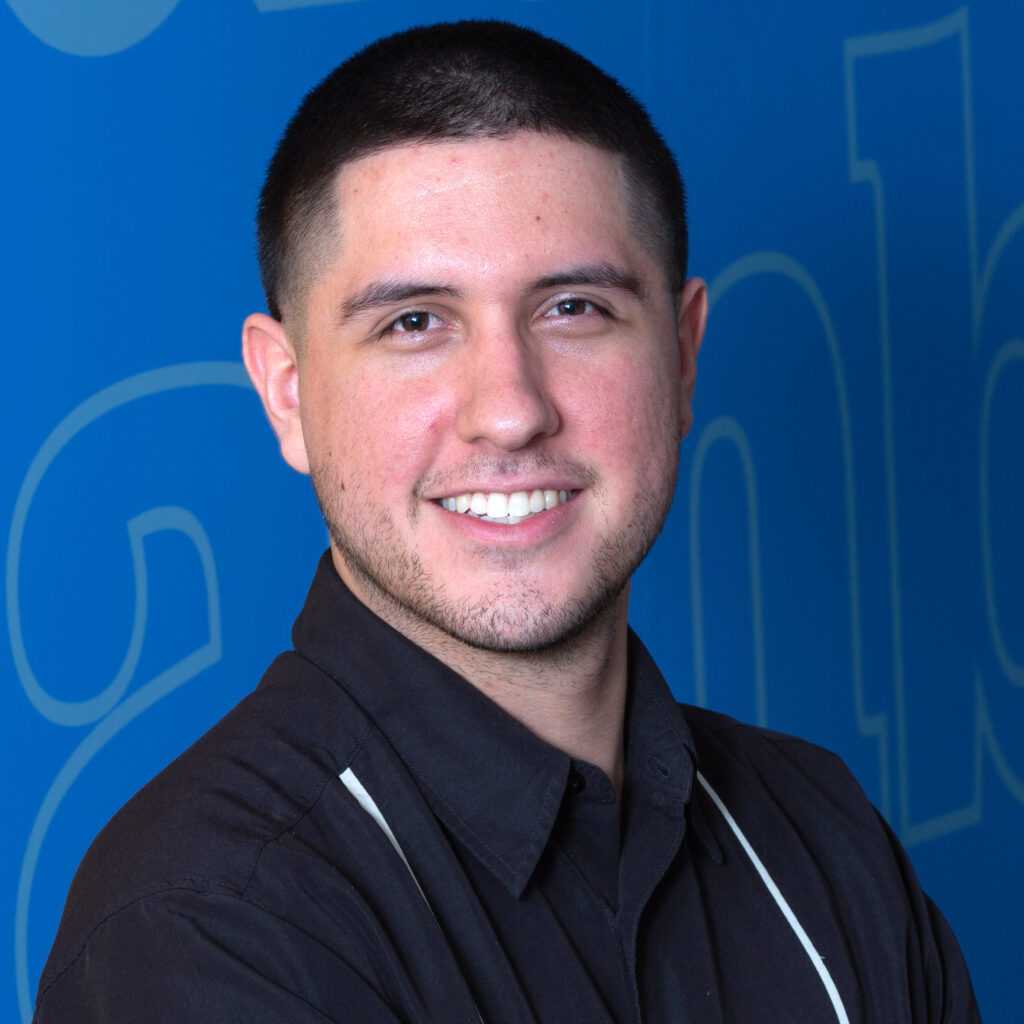 Community Development and Engagement Director, Valley of the Sun United Way (He/Him)
Gilbert Arvizu has extensive experience addressing the social determinants of health in communities throughout the country. Along with his work at Valley of the Sun United Way, he is also a steering committee member for the Health Improvement Partnership of Maricopa County and recently re-elected to the leadership team of the Community Health Planning and Policy Development section of the APHA.
Hannah Katch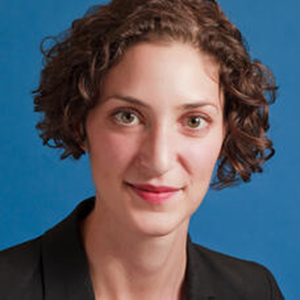 Senior Advisor, Office of the Administrator, Centers for Medicare & Medicaid Services
Hannah Katch is a senior advisor in the Office of the Administrator of the Centers for Medicare & Medicaid Services (CMS). In this capacity, Katch advises the Administrator on Medicaid and CHIP policy, as well as a range of cross-cutting policy priorities, including maternal and child health, reproductive health, behavioral health, and health equity. Prior to her presidential appointment at CMS, Katch served as a health policy expert and senior analyst at the Center on Budget and Policy Priorities, where she worked on Medicaid and health coverage expansion policy, providing expert analysis and policy recommendations to federal and state policymakers and other stakeholders. She previously served as an administrator of the California Medicaid program, where she oversaw the state's Medicaid managed care, long-term care, and specialty pediatric programs; and as a senior health policy advisor in the U.S. Senate. Katch is an elected member of the National Academy of Social Insurance and has been quoted in national news outlets including the New York Times, the Washington Post, National Public Radio, Vox, and Politico.
Jamila Michener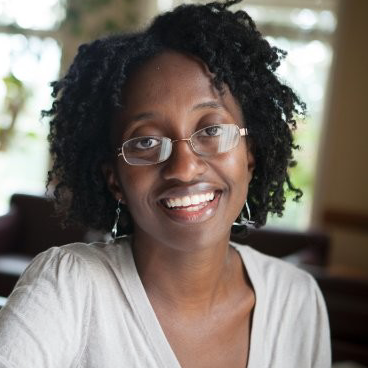 Associate Dean for Public Engagement, Brooks School of Public Policy, Cornell University (She/Her)
Jamila Michener is an associate professor of Government and Public Policy and Associate Dean for Public Engagement at the Brooks School of Public Policy at Cornell University. She studies poverty, racism, and public policy, with a focus on health and housing. She is author of the award-winning book, Fragmented Democracy: Medicaid, Federalism, and Unequal Politics.
Jay Gulshen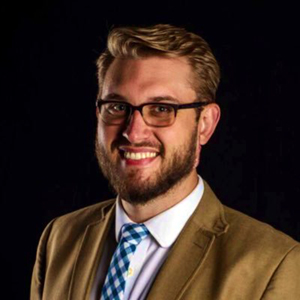 Health Advisor, House Ways & Means Committee (GOP)
Jay Gulshen is a Health Advisor for the Committee on Ways and Means, working on Medicare Part A and Part B. Previously, he served as the Health Policy Advisor for Congressman Buddy Carter and as a Legislative Associate for Energy and Commerce's Health Subcommittee. In that role, he worked on Traditional Medicare (Parts B and D), MACRA, and Health Information Technology.
Jennie Riley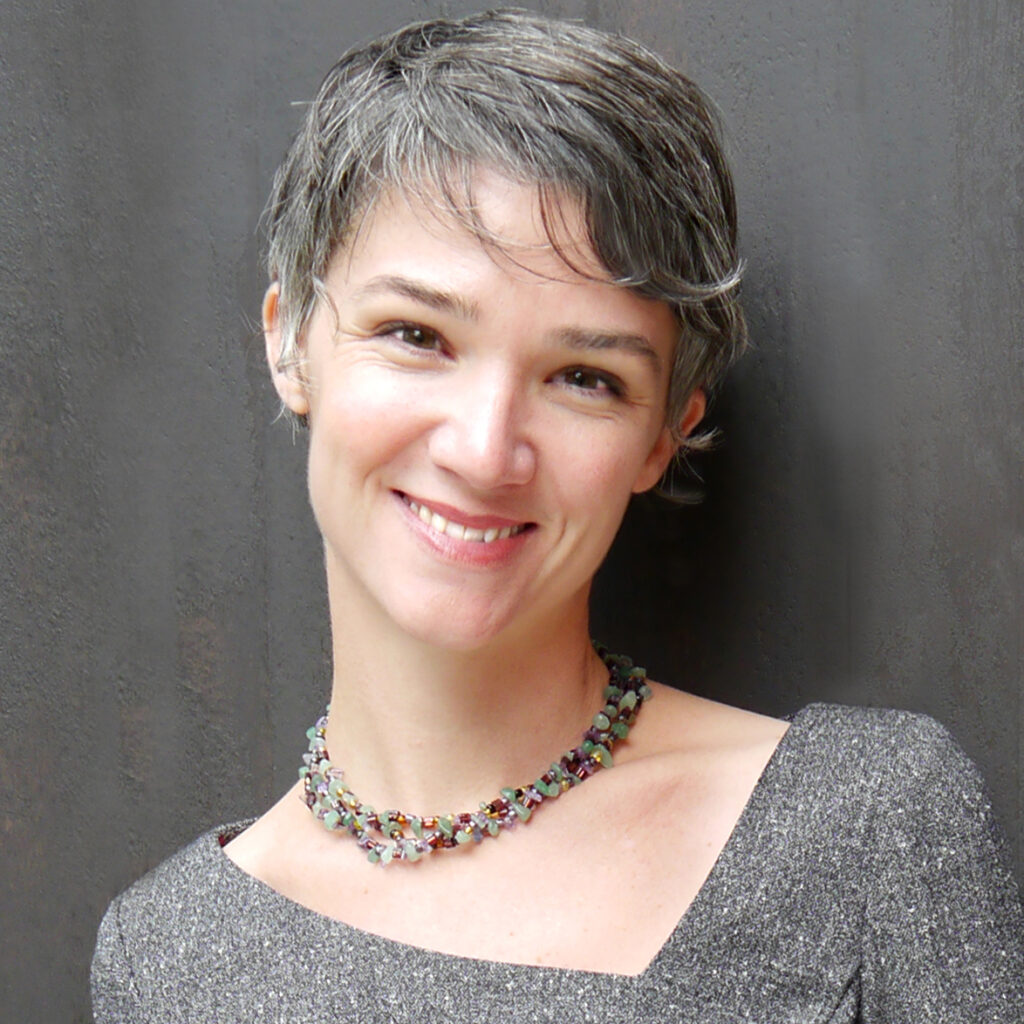 Executive Director, Rx Foundation (She/Her)
Jennie Riley has worked with the Rx Foundation since 2014 and was named Executive Director in 2019. She led the development and launch of the Building Capacity for Health Advocacy grantmaking initiative and Rx Advocacy Partners learning community. Jennie has a BA in Biology from Smith College, and a Master's degree from The Fletcher School of Law & Diplomacy.
Jessie Ice, PhD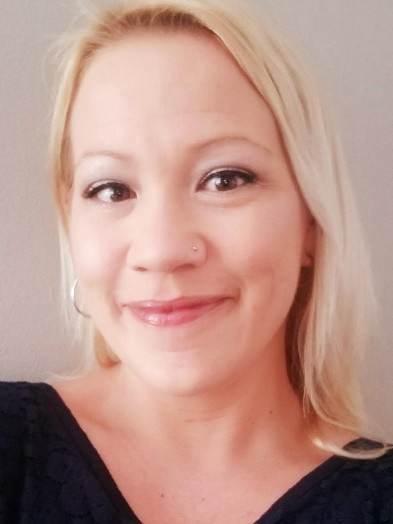 Director, West Virginians for Affordable Healthcare (She/Her)
Jessie Ice's passion is promoting public policy that works for the people. After receiving a BA in History and African American Studies, she went on to earn her Masters' in Social Work and Public Administration and her MS and PhD in Political Science. Since 2011, she has put her skills to use working with labor unions, volunteering with non-profits and teaching others in her native West Virginia.
Kate Scarborough Mills, Esq., MPH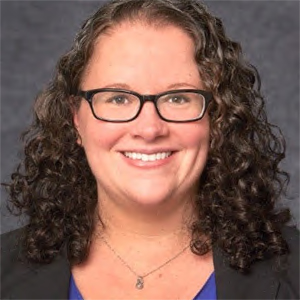 Massachusetts Health Policy Commission, Senior Director for Market Oversight and Transparency (She/Her)
Katherine (Kate) Scarborough Mills leads Market Oversight and Transparency work for the Massachusetts Health Policy Commission (HPC). Ms. Mills was one of the key architects of Massachusetts' first-in-the-nation cost and market impact review (CMIR) process and led the HPC's first cost and market impact reviews, focused on the proposed expansion of the Commonwealth's largest provider organization.
Katie Martin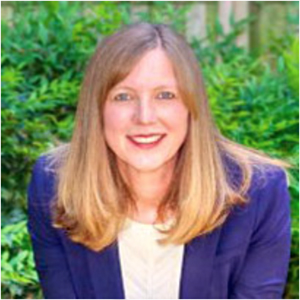 President and CEO, Health Care Cost Institute
Ms. Martin sets HCCI's strategic direction and facilitates its successful implementation. Before joining HCCI, she was the Vice President for Health Policy and Programs at the National Partnership for Women & Families. Ms. Martin served nearly 15 years in the federal government at both the OMB and DHHS, where she served as the Acting Assistant Secretary for Planning and Evaluation.
Keya Vakil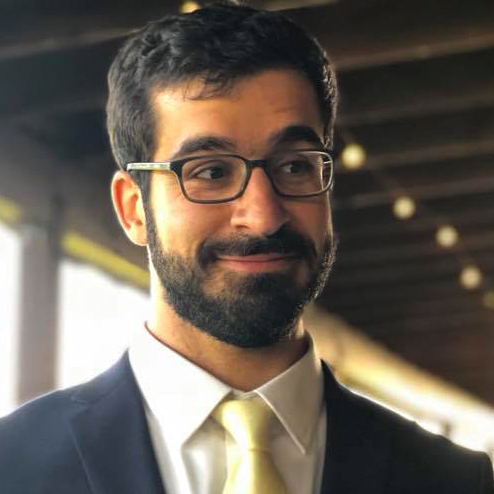 Deputy Political Editorial Director, Courier Newsroom (He/Him)
Keya Vakil is the Deputy Political Editorial Director of Courier Newsroom, where he helps guide the newsrooms' political and electoral coverage. Prior to joining Courier, Keya worked as a researcher in the film industry and an organizer. Since joining Courier in 2019, he has worked his way up from a staff writer to a member of the organization's leadership team.
Kristi Martin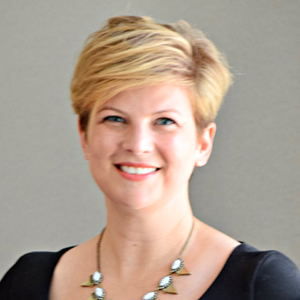 Chief of Staff & Senior Advisor to the Deputy Administrator, Center for Medicare
As a policy strategist, Kristi Martin draws on her decades of experience in the public, private and philanthropic sectors. She served several years at HHS and in the Government Accountability Office. As a senior advisor in the Obama administration's Office of Health Reform, she had primary oversight responsibility for the implementation of key public health initiatives under the Affordable Care Act.
Luis Lagos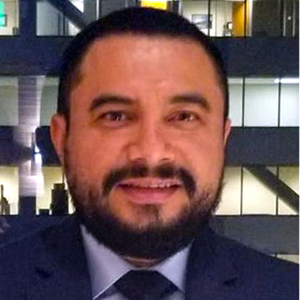 Community Outreach Program Director, Full Circle Health
Luis Lagos is the Program Director for Community Outreach at Full Circle Health. He has been a Community Health Worker/Promotor for more than 16 years and has extensive experience working with the CHW/Promotores model in California and Idaho. While working for Full Circle Health he has developed a screening tool for Social Determinants of Health (SDOH), successfully tracking and referring patients to existing programs in the community, especially patients who are suffering from lack of access to healthcare. Since 2016 he has been an Adjunct teaching the CHW cohorts at the Idaho State University (ISU). He has trained more than 200 CHWs in Idaho. In 2019 he was selected as a National Association of Community Health Workers (NACHW) Ambassador, representing CHWs in the State of Idaho. He is also a co-founder and currently serving as Board Member of the Idaho Community Health Worker Association, established in 2020 as a 501-c3 organization. More recently, in August 2022, he was elected during the Unity Conference as Board Member of the National Association of Community Health Workers.
Matthew Fuentes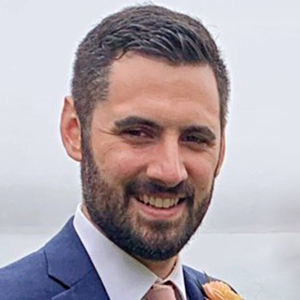 Legislative Assistant, Office of Senator Charles E. Schumer (D-NY)
Matthew Fuentes is a Legislative Assistant in the Office of Senator Charles E. Schumer. Prior to this role, he worked as a Health Policy Analyst for the U.S. Senate Committee on Finance.
Matt Morrison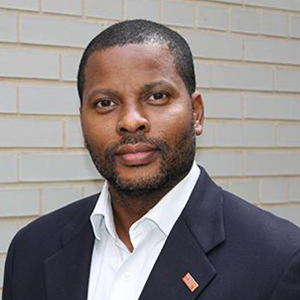 Executive Director, Working America
Matt Morrison serves on the Families USA Board and is the executive director of Working America, a three-million-member labor organization for workers in non-union jobs. The American Political Science Association described Morrison's work as a "bedrock of experimentation in American politics" and recognized him as "influential on our understanding of political campaigns within political science."
Mar Velez MCP, MPH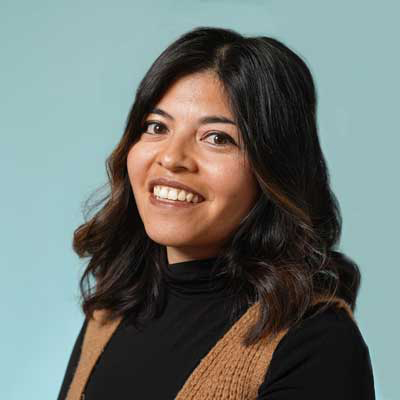 Director of Policy, Latino Coalition for a Healthy California (She/Her)
Mar Velez is Director of Policy at the Latino Coalition for a Healthy California. In her role, Mar leads LCHC's policy agenda to address the social determinants of health, ensure healthcare access for California's Latinx and vulnerable populations, and incorporates community voice in all policy initiatives. Mar's experience in advocacy, research, and local, state, and federal government provides her with unique insight to advance equity, justice, and accountability in health systems for public good. Mar holds a dual Master's degree in Public Health and City Planning from the University of California, Berkeley.
Maria Lemus
Executive Director, Visión y Compromiso
Maria Lemus is the founding Executive Director of Visión y Compromiso, an organization committed to supporting its Network of Promotoras and Community Health Workers towards achieving healthy and dignified lives for Latinos who endure disproportionate rates of health disparities. Maria has received multiple leadership awards, and currently serves on the Board of Directors at Families USA.
Melissa Reed, MA, JD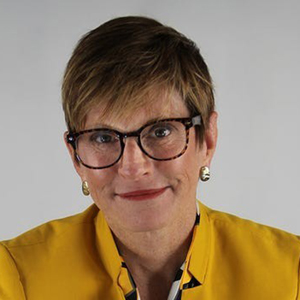 President & CEO, Planned Parenthood Keystone
Melissa Reed is President and CEO of Planned Parenthood Keystone, a sexual and reproductive health care provider in PA that serves 30,000 patients annually. She expanded abortion access in PA – against an increasingly hostile state legislature. She has 20+ years in the reproductive rights movement and is an expert political fundraiser and lobbyist. Melissa is a licensed attorney in NC and DC.
Natalie Litton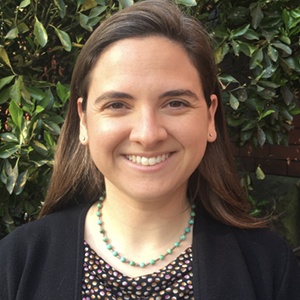 Policy Analyst, Patients For Affordable Drugs (She/Her)
Natalie is the Policy Analyst at Patients For Affordable Drugs. Previously, she worked on Capitol Hill and at Health Care For All in Massachusetts. Natalie holds a bachelor's degree in political science from Swarthmore College and is a candidate for a master's degree in public administration and policy from American University.
Nicole Wells Stallworth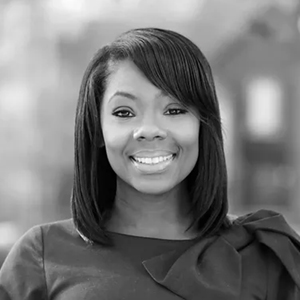 Executive Director, Planned Parenthood Advocates of Michigan
Nicole Wells Stallworth serves as Executive Director for Planned Parenthood Advocates of Michigan and VP of Public Affairs for Planned Parenthood Michigan. In these roles, she is responsible for the leadership and oversight of Planned Parenthood's public advocacy strategy, constituency engagement programs, legislative action strategies, government relations, PAC and Super PAC electoral programs.
Rep. Park Cannon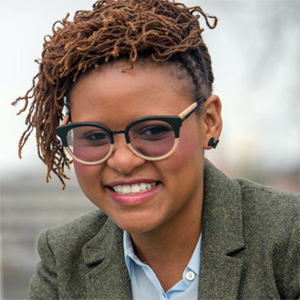 Georgia House of Representatives
Rep. Park Cannon is the Minority Secretary in the Georgia General Assembly. She made national headlines when she was unlawfully arrested and removed from the Georgia Capitol for opposing a law that restricts voting rights in the state. Her legislative efforts focus on a range of health equity issues, including maternal health, HIV care and prevention, and housing affordability.
Rachel Bryan
Social Science Research Analyst, U.S. Department of Health and Human Services Office of Inspector General (She/Her)
Rachel Bryan has been a Social Science Research Analyst with the U.S. Department of Health and Human Services Office of Inspector General for 11 years. She has led studies related to health equity, as well as payment and quality of care issues in Medicare. She holds a Master of Public Policy from George Washington University and a Bachelor of Arts from Boston University.
Rebecca Cerese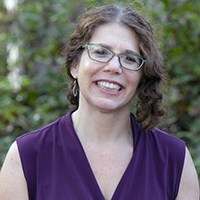 Health Policy Advocate, North Carolina Justice Center (She/Her)
Rebecca Cerese is a social justice activist, award-winning documentary filmmaker and a passionate healthcare advocate. She was the first ever Health Engagement Coordinator at the NC Justice Center and is now the Health Policy Advocate. In that role she partners with people who have been directly impacted by our dysfunctional healthcare to amplify their stories and fight for policy changes. She is also a proud founding member of the NC Medicare For All Coalition.
Rebecca Desir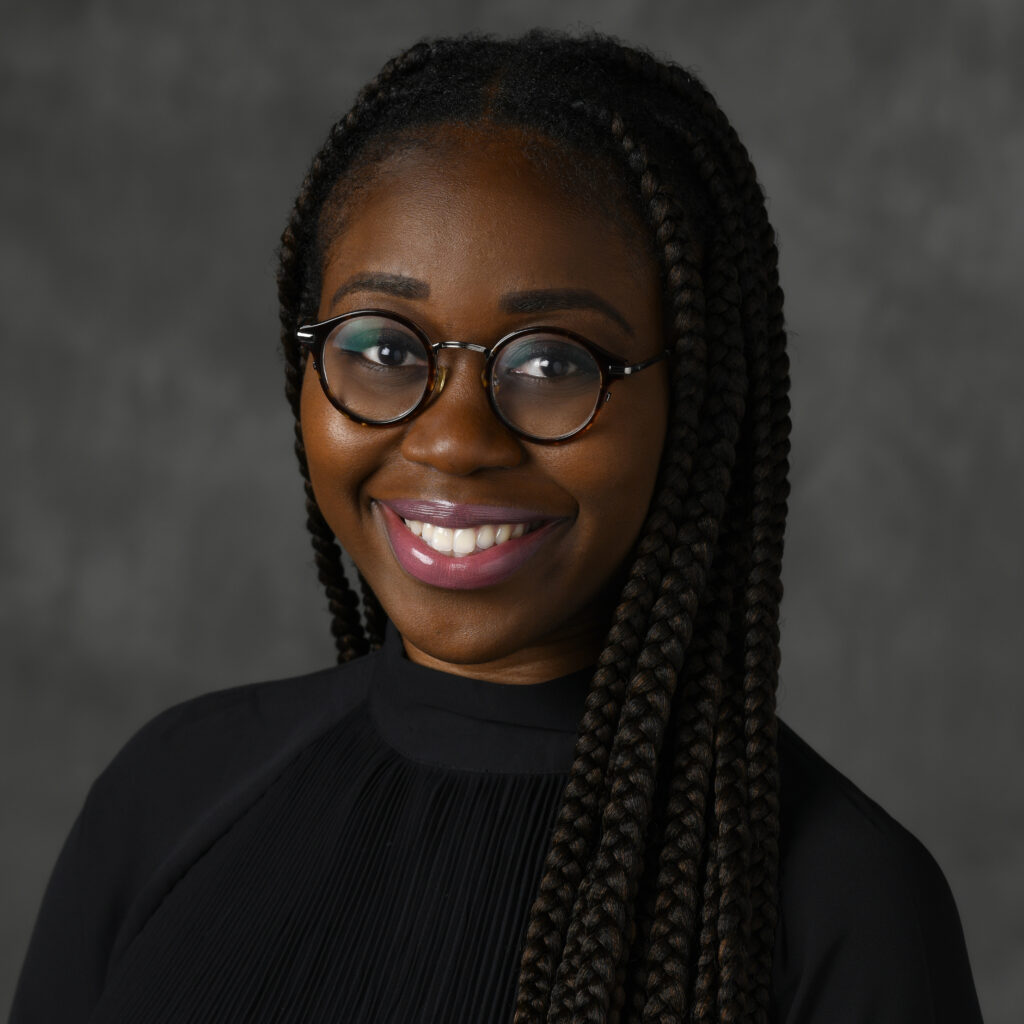 Founder and Executive Director, MPH, Black Health Commission (She/Her)
Rebecca Desir is a native of Ft Lauderdale Florida, born to Haitian immigrants. In 2013, she graduated with her bachelor's degree in Exercise Science + Health Promotion from Florida Atlantic University. She later graduated with her master's degree in Public Health from Florida International University. She currently works as a Community Health Program Manager for a national healthcare system. Her passion for addressing health equity in Black communities led her to starting her own nonprofit organization, Black Health Commission (@BlackHealthCommission). She serves as a board member for The LGBTQ+ Center Orlando. In her free time, she enjoys photography, attending music concerts/festivals, and hosting game nights at her home.
Richard Chang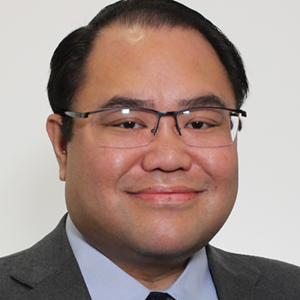 Data Analytics Director, NHPI Data Policy Lab
Richard C. Chang is a Native Hawaiian and co-founder of the Native Hawaiian and Pacific Islander (NHPI) Data Policy Lab at UCLA's Center for Health Policy Research. As its Data Analytics Director he develops data tools for communities, advocates for data equity, and is co-authoring the first NHPI Data Policy Platform. He was appointed to the Census Bureau's National Advisory Committee in 2021.
Sen. Ron Wyden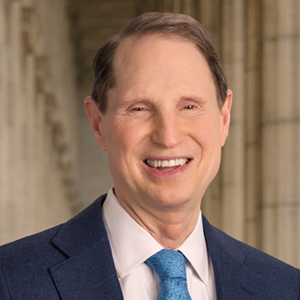 D-OR, United States Senate
Senator Ron Wyden has represented Oregon in the US Senate since 1996. He has led many initiatives, including the expansion of unemployment benefits during the COVID-19 pandemic, updating the "Medicare Guarantee" with improved services for seniors with chronic illnesses, and advancing the Family First Act to improve care for vulnerable families and kids.
Rosa Martha Zárate Macías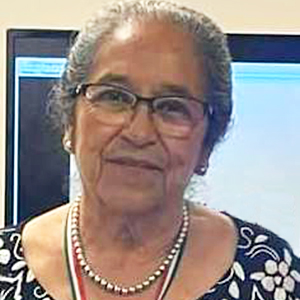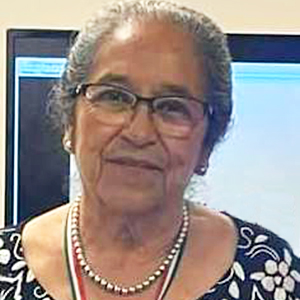 Co-Founder, Program Coordinator, Librería Del Pueblo, Inc.
Rosa Martha Zárate Macías is a Mexican-born songwriter and organizer committed to social justice and the rights of immigrant people. As a co-founder of Librería Del Pueblo, she promotes and develops projects to increase economic education among farmers, native communities, women and youth. Her songs seek to preserve the identity of her ancestors and their directive: "let no one be left behind."
Ryan Smith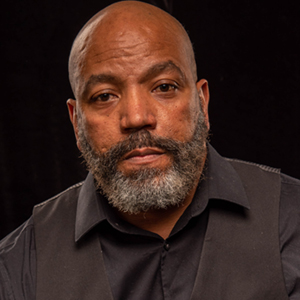 Chairman, St Louis Community Health Worker Coalition (He/Him)
Ryan Smith's passion to increase health literacy and community inclusion in his native St. Louis was shaped by his recognition that most of those attempting to help didn't look like him, yet most of the people who needed help did. He has dedicated over 25 years to social services, currently at St. Louis Integrated Health Network and as a founding member and Chairman of the St Louis CHW Coalition.
Sara Cariano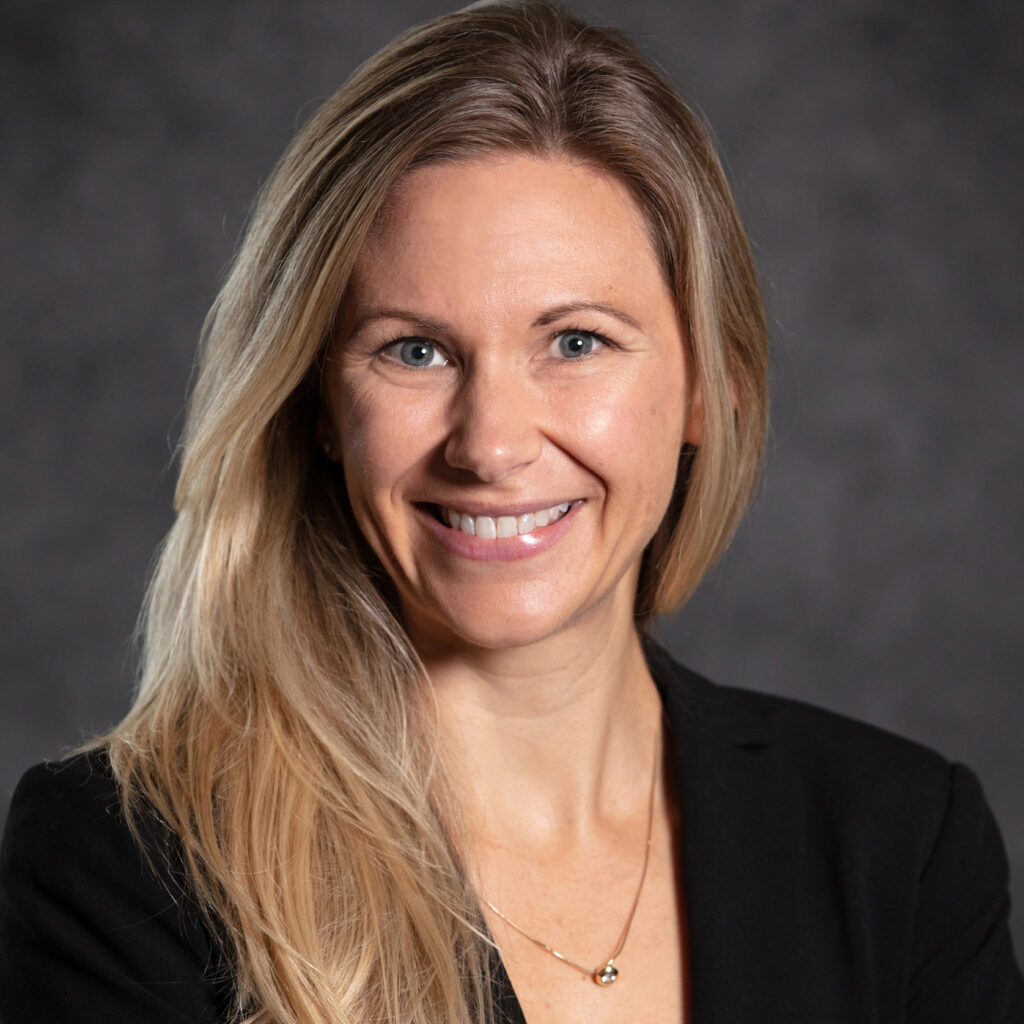 Senior Health Policy Analyst, Virginia Poverty Law Center (She/Her)
Sara advocates for equitable healthcare with a focus on the ACA and Medicaid. She also provides training, policy guidance, and case assistance to navigators and other enrollment assisters across VA. She serves as Chair of the Children's Health Insurance Program Advisory Committee and sits on DMAS's Medicaid Managed Care Advisory Committee and Medicaid Provider and Managed Care Liaison Committee.
Sarah de Guia, JD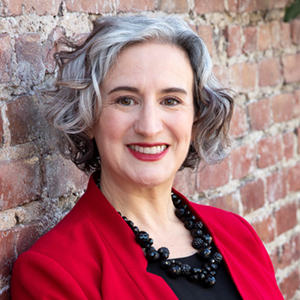 CEO, Changelab Solutions
Sarah de Guia applies her legal expertise to advancing equitable laws and policies that ensure healthy lives for all. Under her leadership, ChangeLab Solutions has established new partnerships in areas ranging from public health to housing, food systems, and more. Sarah earned her law degree from Santa Clara University School of Law.
Selest Manning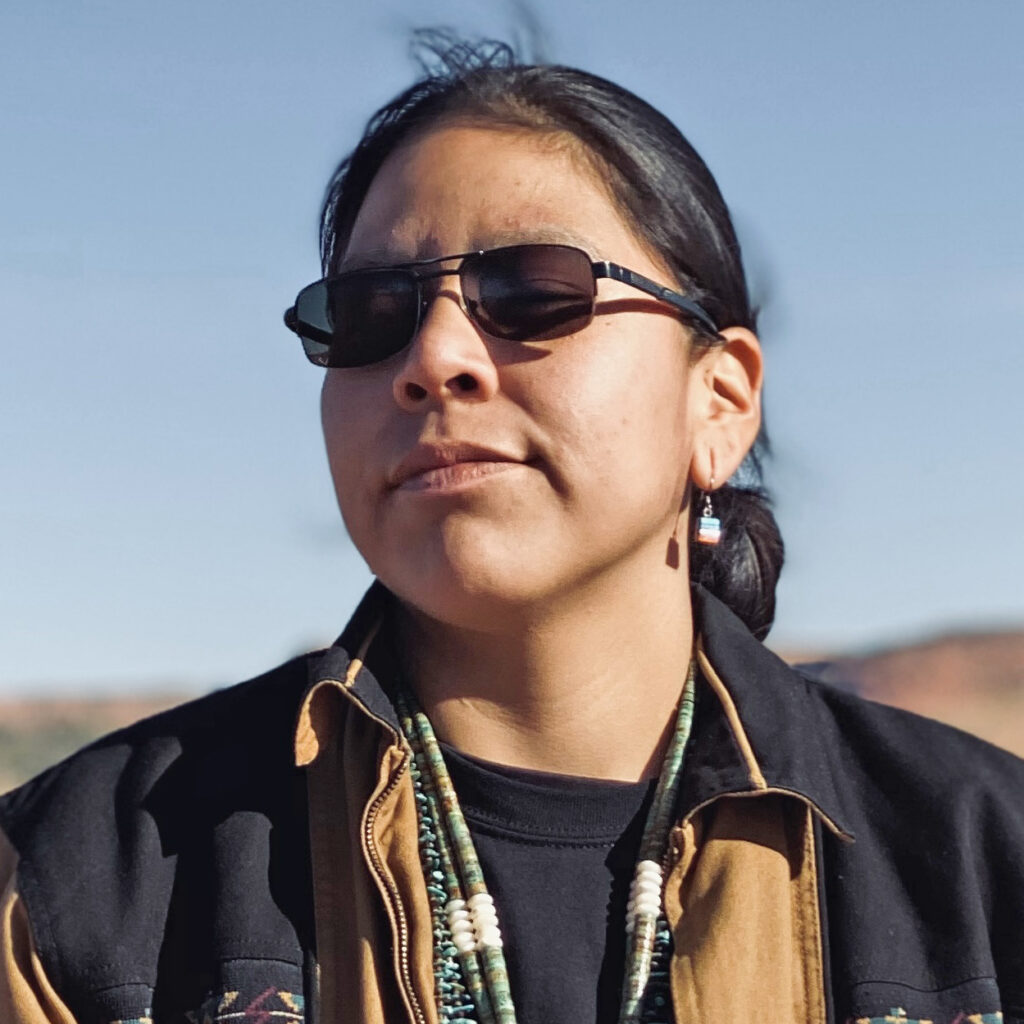 Indigenous Healer & Body Worker, Blacksheep Healing (They/Them)
Selest Manning is a Queer Navajo Community Organizer and Indigenous Healer from the Southwest. Growing up within the Resistance of colonial resource extraction, they began organizing at a young age in their community of Black Mesa, AZ. Organizing with the Resisting Elders in Black Mesa immediately expanded into facilitating classroom discussions and building awareness of highly impacted communities. Continuing to build solidarity, it led them on a healing journey where they studied movement and how the symptoms of traumatic stress can manifest physically. As a Healer/Body Worker, they focus on the connection of healing the Land and Body as one. They now continue their work starting BlackSheep Healing, (re)connecting people to their Strength and Self Healing Mechanisms.
Simone Campbell, JD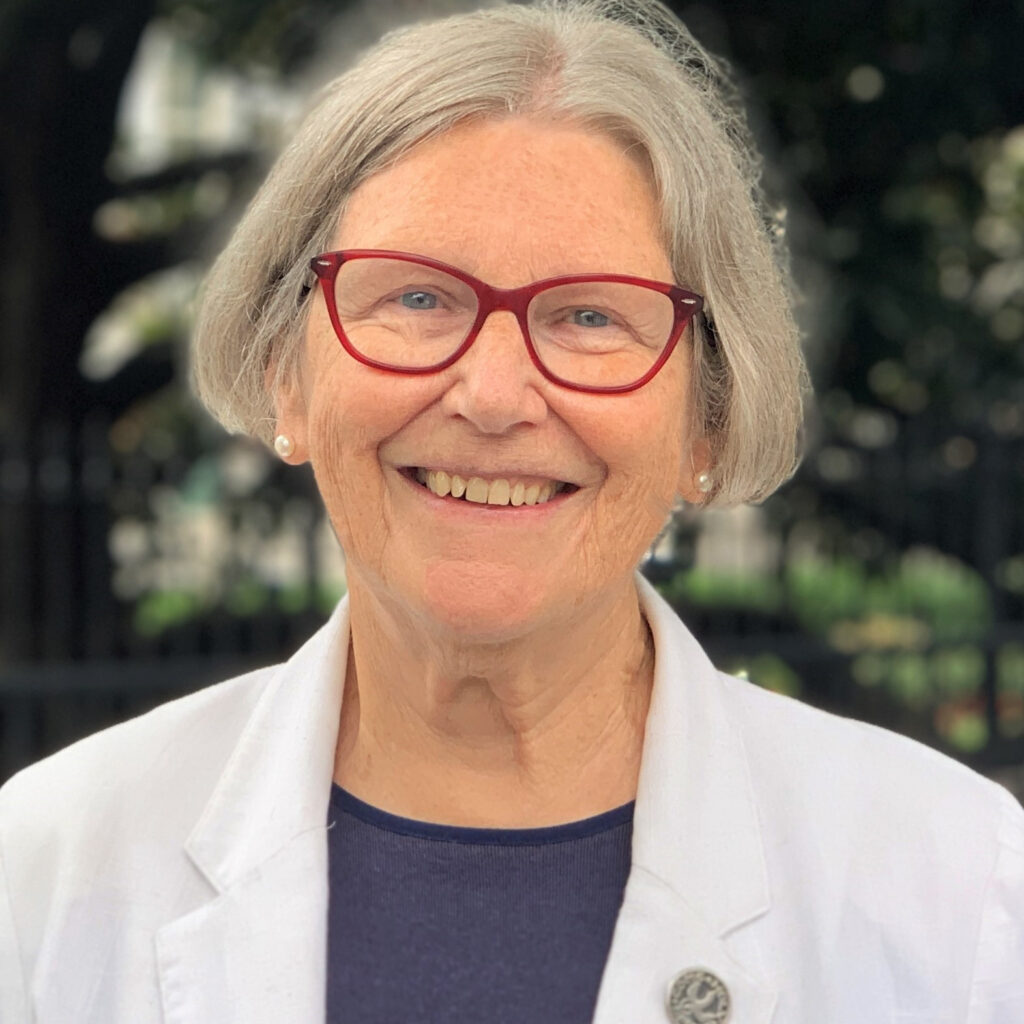 Families USA Board Member (She/Her)
Sister Simone Campbell (Roman Catholic Sister of Social Service) is a religious leader, attorney, author and recipient of a 2022 Presidential Medal of Freedom (the United States' highest civilian honor). She has extensive experience in public policy rooted in the lived experiences of people at the economic margins of society and was instrumental in the passage of the ACA.
Sookyung Oh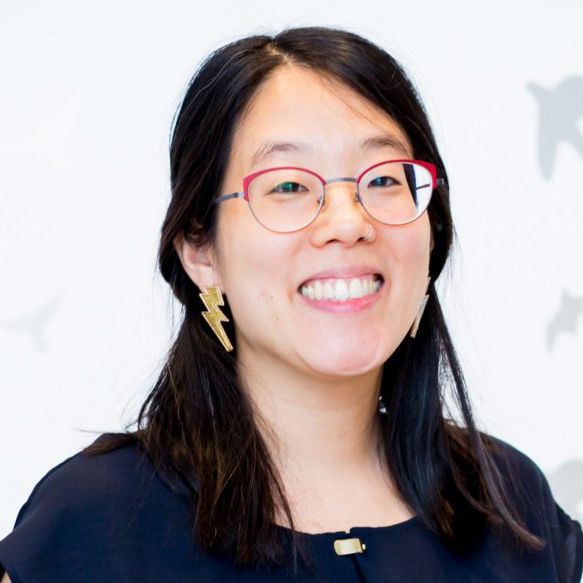 Director, Hamkae Center (She/Her)
Sookyung Oh joined Hamkae Center, a community group whose mission is to organize Asian Americans to achieve racial, economic, and social justice, as its first Director in January 2017. Previously she worked at the American Federation of State, County, and Municipal Employees (AFSCME), The Commonwealth Institute for Fiscal Analysis, NAKASEC, Jaisohn Center, and Asian Americans United.
Stephani Becker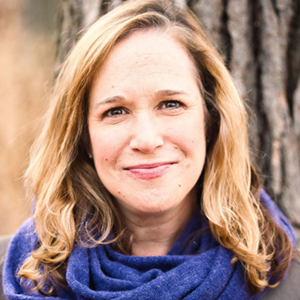 Associate Director for Healthcare Justice, The Shriver Center on Poverty Law (She/Her)
The Shriver Center on Poverty Law Associate Director for Healthcare Justice She/Her "Stephani Becker conducts policy research, data analysis, trainings and advocacy on a range of health care issues, including the Affordable Care Act (ACA) and access to public benefits. Stephani also provides training and technical assistance on ACA implementation and Medicaid to navigators, certified application counselors and other enrollment specialists in Illinois.
Tawana Jacobs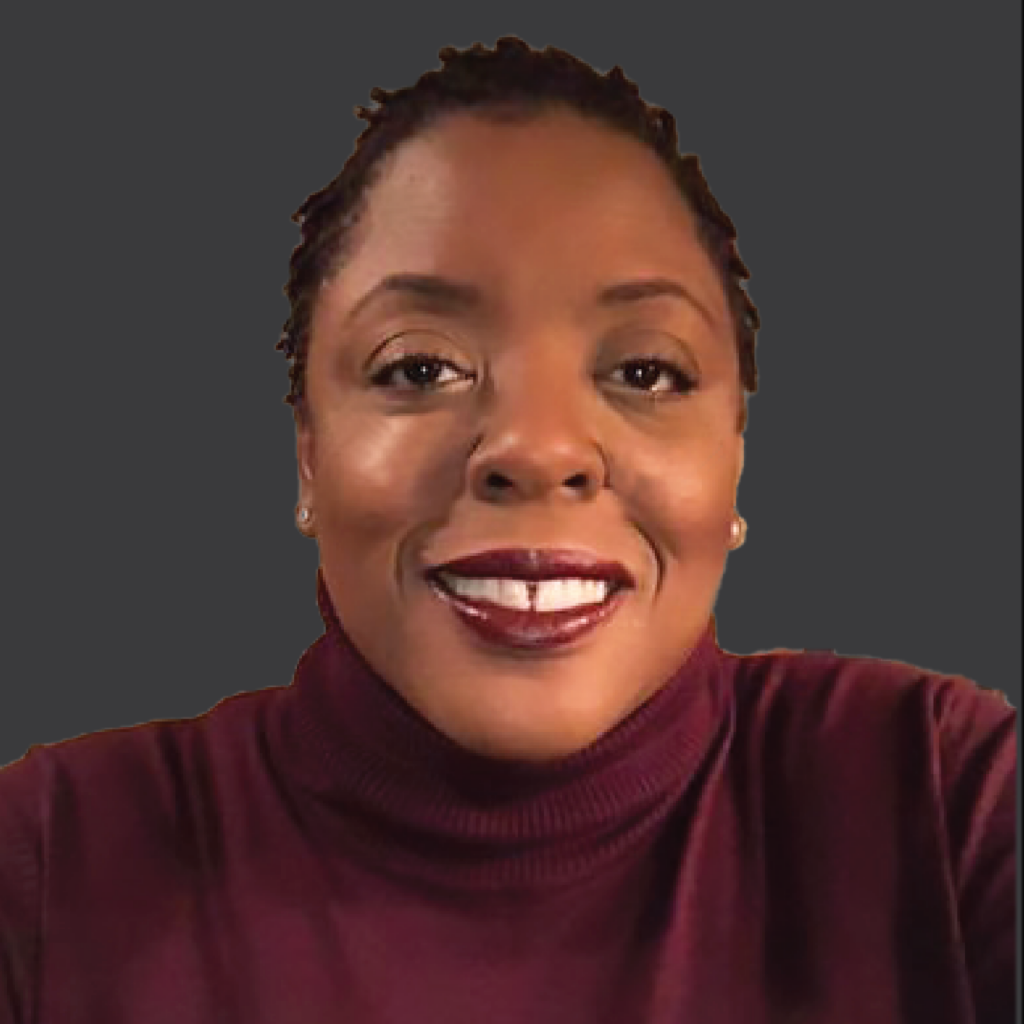 Brand and Communications Director, DC Action (She/Her)
Tawana Jacobs leads strategic brand and communications efforts for DC Action, the District of Columbia's state advocacy organization for children and youth. She is an accredited public relations (APR) professional with over 20 years of experience leading marketing communications programs and public interest campaigns for nonprofits, government agencies, and strategic communication firms.
Tera Bianchi, MSW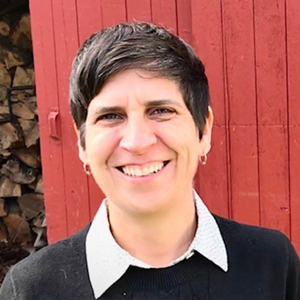 Director of Partner Engagement, Community Catalyst (She/Her)
Tera Bianchi is the Director of Partner Engagement at Community Catalyst, a national non-profit health justice advocacy organization. She brings over 15 years of experience in advocacy, campaign development and coalition building to advance public policies connected to oral health, workforce, housing and homelessness and child welfare. She holds a Master of Social Work degree from the University of Washington.
Timothy Lash, MBA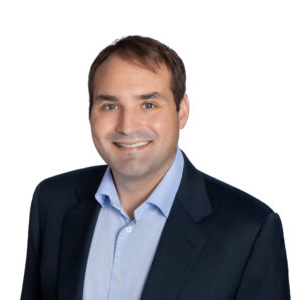 President, West Health
Tim Lash has extensive experience in shaping and advancing innovative and disruptive healthcare models, establishing collaborations across a diverse group of stakeholders and organizations, creating new growth platform strategies, and executing acquisitions/equity investments. Prior to joining West Health, he held leadership roles at Johnson & Johnson and several other healthcare companies.