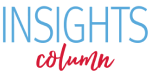 Trending: Meeting Health Care Challenges and Pursuing Opportunities in 2015
As 2014 comes to a close, numerous challenges and opportunities lie ahead to ensure that as many Americans as possible get the health care they need, when they need it, at a price they can afford. As advocates for quality, affordable health care, we must rise to these challenges and prepare ourselves to pursue the historic, new opportunities that 2015 brings.
Four main health care challenges in 2015
The challenges we face are obvious:
The Supreme Court, through its surprising decision to hear an appeal in King v. Burwell, could withdraw tax credit premium subsidies from moderate-income familiesin all states with federally facilitated marketplaces.
The new Congress will continue erecting roadblocks to the effective operation of the Affordable Care Act (ACA).
The Children's Health Insurance Program (CHIP) will lose its funding as of October 1, 2015, if Congress does not act.
Some governors and state legislatures still oppose expanding Medicaid to their low-income residents.
Supreme Court decision in King v. Burwell could hurt millions of middle-income Americans by revoking their health insurance premium tax credits
Perhaps most ominously, the Supreme Court will soon hear the appeal of the King case, probably in March. This lawsuit, brought by ardent foes of the ACA, is designed to abolish tax credit premium subsidies in states where the federal government runs the health insurance marketplaces. At least four justices voted to hear this case, even though accepting the case contradicts the court's own guidelines for accepting cases:
The case raises no constitutional issues.
There are no conflicting rulings among the U.S. Circuit Courts of Appeals.
Two other circuits have already scheduled hearings raising identical issues.
If the Supreme Court rules to end tax credit premium subsidies in the federally facilitated marketplaces, millions of moderate-income families will not be able to afford their premiums. No doubt they will lose their health coverage and join the ranks of the uninsured. We will also likely see a huge health insurance premium "death spiral" in these states as younger, healthier people drop their health coverage and premiums rise for the remaining older, sicker policyholders.
Politically, the loss of these subsidies could give the Republican Congress new leverage to push proposals that would harm the ACA. For example, ACA opponents could agree to restore the subsidies in states with federally facilitated marketplaces only if ACA supporters agreed to overturn other important provisions of the ACA.
Congress will continue to block full implementation of the Affordable Care Act
We can anticipate that the Republican majority in both houses of Congress will first offer an omnibus proposal to repeal the ACA in its entirety. That effort will fail, either because Republicans will not be able to secure 60 votes in the Senate, or because the president vetoes the bill. Then, we will see piecemeal attempts to undermine several provisions of the law. Although the menu of these destructive proposals has not been finalized, we need to prepare so that we can respond quickly and effectively to ensure that they are defeated.
CHIP funding will expire if not extended in 2015
Extending the funding for CHIP should be a less contentious endeavor: CHIP has a history of bipartisan support dating back to its introduction by former Senators Edward Kennedy (D-MA) and Orrin Hatch (R-UT). We hope that such bipartisan cooperation continues. Thankfully, governors across the country from both political parties have endorsed continued funding of the program.
Medicaid expansion stalled in nearly two dozen states
Twenty-three states have refused federal funds to expand Medicaid to low-income families. However, we have reason to hope that we can make significant progress with expanding Medicaid in the holdout states. To date, nine Republican governors who opposed the ACA decided to allow Medicaid to be expanded in their states. Several more Republican governors will likely follow that path in the months ahead.
We need to prepare to seize the opportunities that this momentum presents. For example, we must form alliances with hospital and business leaders who can help governors and state legislators understand why expanding Medicaid makes good financial sense:
Federal funding covers all expansion costs through 2016, and the overwhelming majority of costs thereafter.
States will save money they would have spent on covering the cost of uncompensated care in public hospitals.
States will see an influx of new jobs—and the additional tax revenue those jobs bring.
Historic opportunities for health system reform in 2015
Even as we deal with these significant challenges, we must think strategically about historic opportunities that lie ahead so we can achieve health system transformation. Specifically, it is in our national interest to build an agenda that promotes improving health care quality while cutting (or at least decelerating) health care costs. This is an agenda that our country can tackle on a bipartisan basis (especially after the obsession with ending Obamacare dies down).
Improving health care through evidence and quality, not quantity
We can improve health care quality by making sure that public and private insurance payments are based on quality of care, not quantity of services. We must encourage medical care to be based on the best evidence, and take steps to ensure that such evidence gets into the hands of physicians and their patients. We need to encourage better coordination of care, especially for people with multiple chronic conditions, so that integrated care becomes the norm, not the exception.
Reducing disparities in health care and improving patient engagement
We also must reduce disparities in health care quality and health outcomes among communities of color. And we must find ways to better engage patients in making decisions about their care so they experience better health outcomes.
Tackling health care costs
Similarly, we must tackle the continued growth of health care costs.
Our nation spends much more per person on health care than any other industrialized country, and yet we have worse health outcomes.
We should stop uncompetitive provider consolidations—such as hospital mergers—that result in higher prices for care. We must also make the cost of health care and quality of care delivered far more transparent. And we must address high and fast-rising prescription drug prices, especially the ludicrously expensive prices of new specialty drugs.
Clearly, we have much to do. As we have learned from other social movements, there are neither final victories nor final defeats. The movement for high-quality, affordable health coverage and care is no different. We must keep on keeping on!