Health Action Conference 2018
Families USA held its ​23rd annual Health Action conference in Washington, D.C. It was truly one of our best conferences yet. Check out the highlights and presentations:
Check out the agenda-at-glance below for links to presentations from the conference.
Write-Ups Health Action 2018
More about Families USA's Health Action Conferences
It has never been more critical for consumers and leaders in the health care community to come together than in 2018. The Health Action conference brings together state and national experts and leaders to bring into sharp focus the range of choices and their impact on the nation's health care system.
Health Action is a celebration of the incredible work that is being done across the nation to protect the advances made under the Affordable Care Act, as well as an opportunity to create models for health system improvements and transformations for the years ahead.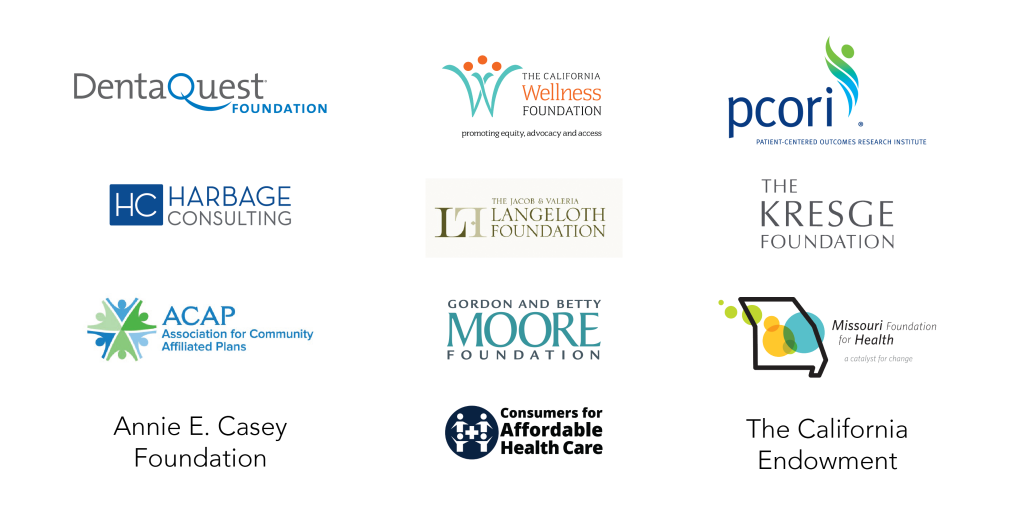 Agenda at a Glance
Click on speaker's name to download their presentations.
Thursday, January 25, 2018
9:00am to 9:15am
Welcome — Frederick Isasi, Families USA
9:15am to 9:50am

Morning Plenary: Faces of the Movement

Even as social justice movements have grappled with major political setbacks over the last couple of years, there has been a powerful resurgence of activism on a broad array of critical issues. We'll honor and hear from powerful leaders from different strands of the social justice movement writ large and explore how they connect.

Speakers:

Sheryl Grossman, ADAPT
Elena Hung, Little Lobbyists
Gaby Pacheco, TheDream.US
Angel Padilla, Indivisible

Moderator: Patrick Willard, Families USA

9:50am to 10:30am

Protect Our Care Panel

The leaders of the Protect Our Care Coalition will discuss the future of protecting the gains of, and building upon, the Affordable Care Act​.

Speakers:

Robert Greenstein, Center on Budget and Policy Priorities
Debra Ness, National Partnership for Women & Families
Anne Pfrimmer, Service Employees International Union (SEIU)
Robert Restuccia, Community Catalyst
Brad Woodhouse, Protect Our Care Coalition

Moderator: Frederick Isasi, Families USA

10:30am to 11:00am

Keynote: No Liberty without Affordable Healthcare

Speaker: Senator Corey Booker (D-NJ)

11:00am to 12:00pm

Workshops / Session 1

12:15pm to 12:45pm

Keynote Speaker

Introduction of Keynote Speaker:
Philippe Villers, Families USA

Keynote Speaker:
Senator Elizabeth Warren (D-MA) [Transcript]

1:45pm to 3:00pm

Workshops / Session 2

National Association of Health Access Assisters (NAHAA): You, and the State of Enrollment (Closed to press) (Enrollment)

Elizabeth Hagan, NAHAA
Lisa Olson, Wisconsin Primary Health Care Association
Karen Pollitz, Kaiser Family Foundation
Heather Bates, NAHAA

Foundation Perspectives about Health Philanthropy in 2018
LGBTQ Health Under Siege
State and National Organizing to Sustainably Fund Community Health Workers
State Innovation: Taking Stock of Promising State Models (Closed to Press)
Keys to Oral Health Coverage: Winning in a Tough Climate

Dr. Natalia Chalmers, DentaQuest Institute
Kimberly Chen, California Pan-Ethnic Health Network
Dr. Marco Vujicic, American Dental Association, Health Policy Institute
Melissa Burroughs, Families USA

The Budget, Tax Cuts, and Threats to Health Care Programs (Closed to Press)

3:15pm to 4:45pm

Afternoon Plenary: Racial Discrimination and Health Care: What's the Path Forward?

The health justice movement has failed to break the grip of racial and ethnic health and health care disparities in our country. Experts will explain how structural and institutional racism and experiencing interpersonal racial discrimination shape health and health care, including new data from NPR's "Discrimination in America" survey. We'll then discuss how advocates can work to remedy this injustice.

Speakers:

Dr. Camara Jones, Satcher Health Leadership Institute, Morehouse School of Medicine
Dr. David Williams, Harvard T.H. Chan School of Public Health

Reaction Panel:

Dr. Marshall Chin, Finding Answers, University of Chicago
Andrea Ducas, Robert Wood Johnson Foundation
Dr. Tekisha Everette, Health Equity Solutions, Inc.
AJ Jones II, W.K. Kellogg Foundation
Ed Tepporn, Asian Pacific Islander American Health Forum

Moderator:

Sinsi Hernández-Cancio, Families USA

Closing Remarks:

Frederick Isasi, Families USA

5:00pm to 7:00pm
Networking Reception: We Are Family: Community Catalyst and Families USA Reception
Friday, January 26, 2018
9:00am to 10:15am

Morning Plenary: The Political Brain: How People Hear What We Say About Health​

The author of The Political Brain explains the way messaging works in the current political environment.

Speaker: Drew Westen, Westen Strategies, LLC

Moderator: Lisa Shapiro, Families USA

10:15am to 10:45am

Families USA Update

A chance to hear from some of Families USA leaders about priorities for 2018.

Speaker: Frederick Isasi, Executive Director

11:00am to 12:15pm

Workshops / Session 3

Tell Your Program Story: Upholding Your Place in the Health Care Landscape
A View from the Hill (Closed to press)
Leveraging Evidence and Measurement to Advance Health Equity
CHW Certification: Boon or Barrier?
Reconstructing a Fragmented Behavioral Health System through Wellness and Whole Person Care (Closed to Press)
Medicare: Advocacy Priorities for 2018 and Beyond

12:15pm to 1:45pm

Consumer Health Advocate of the Year Awards Luncheon

2018 Award Recipients presented by: Philippe Villers, Families USA

Jesse O'Brien, Oregon State Public Interest Research Group, introduced by Patrick Willard, Families USA
Trevor Storrs, Alaska Children's Trust, introduced by Patrick Willard, Families USA
Jennie Pirkl, Maine People's Alliance, introduced by Sophia Tripoli, Families USA
Dr. Tekisha Everette, Health Equity Solutions, Inc., introduced by Sinsi Hernández-Cancio, Families USA
Jodi Ray, University of South Florida, Florida Covering Kids & Families, introduced by Heather Bates, National Association of Health Access Assisters ​

2:00pm to 3:15pm

Workshops / Session 4

Hot Topics: Health Access Assisters Ideas Exchange & World Café Discussion

Jessica Kendall, Transform Health
Dave Chandrasekaran, Health Policy Consultant
Elba Gonzalez-Mares, Napa Valley Community Health Initiative
Jeb Murphy, Crisis & Counseling Centers, Inc.
Shelli Quenga, Palmetto Project

Medicaid 1115 Waivers: Where Things Stand Now
Building a Health Equity Agenda for Payment and Delivery Reform
Effective State Campaigns to Lower Prescription Drug Costs

Stan Dorn, Families USA
Caitlin Westerson, Colorado Consumer Health Initiative
Steve Butterfield, Maine Consumers for Affordable Health Care
Vinny DeMarco, Maryland Citizens' Health Initiative

Unlocking Oral Health Equity: Connecting Coverage and Care

Dr. Christie Custodio-Lumsden, Columbia University College of Dental Medicine
Ann Lynch, American Dental Hygienists' Association
Dr. Paul Glassman, University of the Pacific
Colin Reusch, Children's Dental Health Project

Lessons Learned about Effective Communications during the 2017 Protect Our Care Campaign

3:30pm to 4:45pm

Afternoon Plenary: Tale of a Medicaid Block Grant: Notes from the Puerto Rico Health Crisis

The current Administration and Congress continue to push the idea of ending the federal commitment to pay a guaranteed percentage of medical costs for low-income people by capping Medicaid. Few people know that Puerto Rico and the other US territories have struggled with inadequate Medicaid block grants for decades—and then the hurricanes hit and exposed the devastating consequences.​

Speakers:

Moderator: Sinsi Hernández-Cancio, Families USA

Saturday, January 27, 2018
8:00am to 9:30am

Breakfast Caucuses

Join an informal roundtable discussion on health care issues and strategies for 2018.

9:30am to 10:45am

The Political Health Landscape in 2018

An overview of what a pair of the nation's leading health experts expect to see in the coming year.

Speaker:

Chris Jennings, Jennings Policy Strategies, Inc.
Dean Rosen, Mehlman Castagnetti Rosen & Thomas

Moderator: Frederick Isasi, Families USA

10:45am to 11:00am

Closing remarks — Frederick Isasi, Families USA