OUR CURRENT LOW-VALUE
HEALTH CARE SYSTEM
Overall, U.S. health care is delivered through a very expensive, fragmented, inefficient, patchwork system that in some cases actually harms patients, making them less healthy. In short, we are spending lots of money on health care with little to show for it.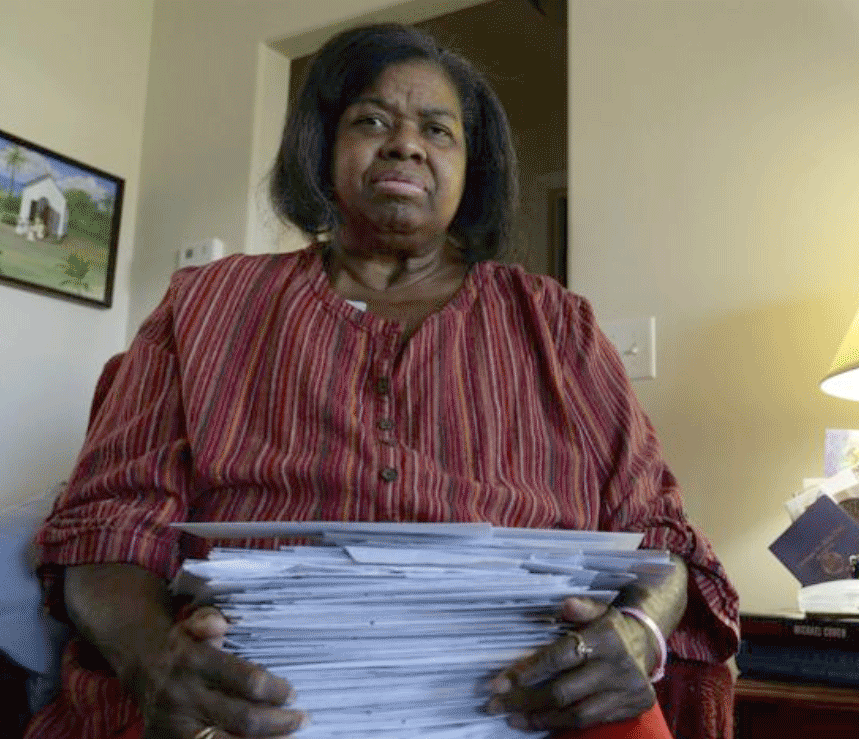 "Before my health problems, I had a brand-new house. I had a new car. The car was repossessed and I almost went into foreclosure. I planned my life 20 years ago and I didn't expect this to happen. It hit me so hard and it took everything. I worked for over 30 years, I had insurance, and this isn't what I thought would happen to me." -Debra Smith
A BROKEN SYSTEM
OUR HEALTH CARE SYSTEM IS TOO EXPENSIVE. THE COST IS CRIPPLING FAMILIES, AND FEDERAL AND STATE GOVERNMENTS.

The US spends more money on health care than any other country, yet we have worse health.
In 2015, for the first time, the federal government spent more on health care — $936 billion — than on any other public benefit program, including Social Security.
Only four years later – in 2019 – the U.S. spent more than three times that amount ($3.8 trillion) on health care.
And it's projected that federal spending on health care will only increase, leaving far fewer federal resources for other things that the American people rely on like education, ensuring we have safe roads, highways, and bridges, and making sure that we have a strong safety-net to help people when they lose their jobs or can't afford food or housing.
Families bear the burden of skyrocketing health care costs.
The rising cost of health care means many families are faced with impossible tradeoffs:
Pay your mortgage or rent OR go to see the doctor?
Feed your family OR get your child's asthma medication refilled?
Fill up your gas tank to get to work OR get that painful tooth checked out?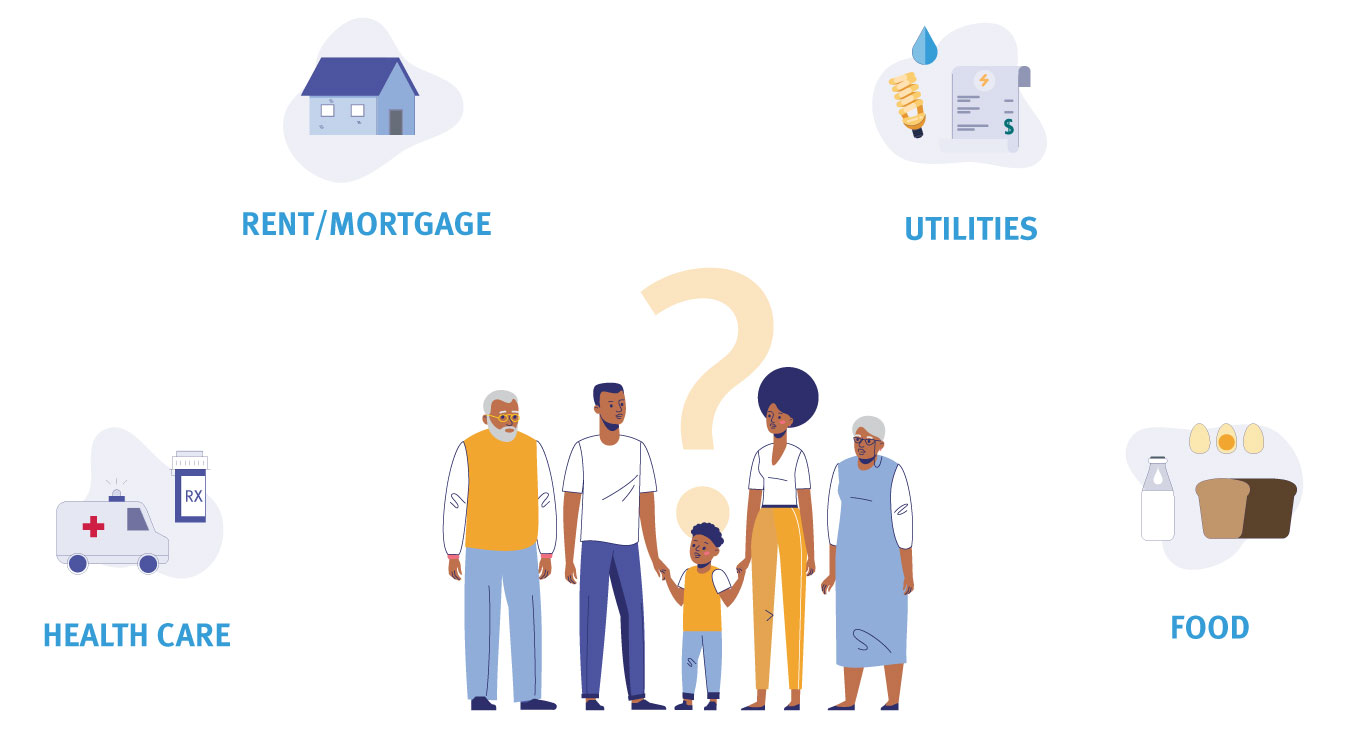 It means millions of people facing sleepless nights worrying about whether the next medical bill will lead to bankruptcy.
Nearly half of the public don't see a doctor when they need to because of the cost and one-third of Americans say that medical care interferes with their basic needs like food, housing, and heat.
Health care costs are growing faster than workers' wages and inflation. From 2019-2020, average family health insurance premiums increased 4%, but workers' wages only increased 3.4%, and inflation increased 2.1%
The total cost of employer-sponsored health insurance plan for one family – a key marker for health care affordability – nearly quadrupled from 1999-2020.
HEALTH CARE SYSTEM COSTS CONTINUE TO RISE WITHOUT ANY IMPROVEMENT IN QUALITY OR RESULTS.

U.S. health care delivery is not focused on patient's needs and too often fails to improve a patient's health in a meaningful way, and often harms patients.
Although the U.S. spends more than any other nation in the world on health care, we have the lowest life expectancy, the highest rates of infant deaths, and among the highest rates of maternal deaths compared with other industrialized nations.
Not only do we have higher death rates, but we are also sicker. More than half – 60% – of the U.S. population has at least one chronic health condition such as heart disease or diabetes.
10% of all US deaths are due to medical error making it the third-highest cause of death in the US.
THE SYSTEM IS STRUCTURED TO INCENTIVIZE HARMFUL INDUSTRY PRACTICES LIKE PRICE GOUGING AND OVERBILLING.
Right now, way too much of what Americans spend on healthcare goes to the excessive profits of drug companies and health insurance carriers, and to CEO salaries at big corporate hospitals. Drug companies continually increase the cost of medicines because they can get away with it, and the amount hospitals charge for the same procedure varies wildly because there is no accountability in their charges.
Health industry players are allowed to set any price for health care services and goods with little or no oversight from regulators and policymakers to protect families, children, seniors, and adults. This results in health care prices that are neither fair nor equitable.
Ask yourself –
Have you received a surprise medical bill or a medical bill that is just unaffordable, even though you have insurance coverage?
Have you experienced a substantial increase in the cost of your medications, even when you've been taking the same medicine for years?
Have you noticed your insurance premiums consume a growing portion of your monthly budget, and the amount you pay for health care just keeps growing?
For most people in America, the answer to at least one of these questions is a resounding YES.
MILLIONS OF AMERICANS CANNOT ACCESS THE RIGHT HEALTH CARE AT THE RIGHT TIME.
They receive low-quality care and disproportionately face systemic inequities, including communities of color, those with low incomes, those with disabilities, and people living in distressed neighborhoods.
-
key resources