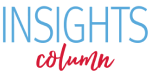 Families USA is pleased to invite you to Health Action 2012! Come gather with health care justice advocates from across the country to discuss challenges and formulate plans for the coming year.
Please join us Thursday, January 19, through Saturday, January 21, 2012, at the Hyatt Regency Washington Capitol Hill in Washington, D.C. There is an early-bird registration rate of $395 until December 16—after that, registration is $445.
The coming year will be pivotal for the health care justice movement. Medicaid, Medicare, and the Affordable Care Act (ACA) will remain under attack and the constitutionality of the individual mandate and the Medicaid expansion will be brought before the Supreme Court. The 2012 legislative session will be critical for states as they implement the law in ways that work for consumers, and health advocates will also need to ensure that the consumer voice is being represented in federal regulatory and rulemaking processes.
Join us in January at Health Action 2012 and hear powerful speeches from Secretary Kathleen Sebelius, HHS;  Representatives Jan Schakowsky (D-IL) and Donna Edwards (D-MD);  Dr. Ezekiel J. Emanuel from the University of Pennsylvania; Dr. Atul Gawande, surgeon, writer, and public health researcher; Dr. David Satcher, 16th surgeon general of the United States; and, learn more about the intersection between health care and the American Dream Movement from Van Jones, president & co-founder of Rebuild the Dream, during the Saturday afternoon plenary.
We hope you can join us! Please register today!