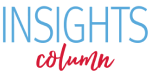 Utah's Work Reporting Requirement: A Burden on State Government
On January 1, 2020, Utah's Medicaid work reporting requirement went into effect. In addition to being onerous for patients and providers and legally dubious, the work reporting requirement will be costly and administratively burdensome for the state. In implementing these requirements, Utah, like every other state that has received approval from the Centers for Medicare & Medicaid Services (CMS), will need to comply with numerous federally required assurances.
As outlined in our analysis, Utah has not made good many of these assurances. It has not submitted an implementation plan and has not accounted for the administrative costs associated with implementation.
Click here for details on Utah's and other states' federal assurances and administrative costs associated with implementing work reporting requirements.