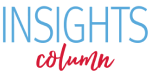 Each month, we will report on selected health care stories and trends that are shaping the direction and implementation of the Affordable Care Act.
"How much does it cost?" is the first question that consumers ask when comparing health insurance plans. In the coming months, they'll have an answer as health insurance companies begin announcing premium rates for 2015. The news from this past month is encouraging—proposed rate increases for the individual market in 2015 could be more modest than what we expected to see in some states. But as we already know, the nature of the local health insurance market is a strong determiner when it comes to premium rates.
Health insurance premium rates: It matters where you live
A recent study from the Robert Wood Johnson Foundation suggests that, in markets with increased competition among insurers, rate increases will be more modest than previously expected. And in mid-May, we learned that some of the earliest proposed rate increases from insurers in Virginia and Washington state are lower than the double-digit hikes we saw in past years. Indeed, increased competition in the Washington market led one insurer, Molina Healthcare, to propose a 6.8 percent cut in premiums.
But premium rates have been rising rapidly for decades. And because insurance markets vary so much by region, we do expect higher rates in some markets.
Key factors that affect premium rates
As health insurers announce new premium rates, these are some of the factors that will affect those rates:
Market competition among health insurers can reduce premium rates or keep increases in check. The Robert Wood Johnson Foundation examined the health insurance marketplaces in eight cities, which represented a cross-section of different types of local insurance markets. They found that market competition led to relatively low monthly health insurance premiums in 2014 compared to the cost of similar plans before the Affordable Care Act. They expect the same to be true in 2015.
The millions of younger, healthier consumers entering the marketplace can improve risk pools and drive down premiums across the board. More than 8 million people enrolled in the new health insurance marketplaces, according to the final enrollment numbers released by the Administration at the beginning of May. Early estimates are that 28 percent of new enrollees are young adults. Younger, healthier customers can improve risk pools and drive down premiums for everyone.
Final premium rates may be lower than what insurers initially propose. The rates that insurers announce in the coming months may be changed after scrutiny from regulators and the public. The Affordable Care Act created new tools that regulators can use to evaluate and challenge unreasonably high premium rate increases. (If you're interested in how advocates and consumers are reviewing and challenging rate increases, read our ongoing blog series on rate review here.) In states that have given their insurance regulators greater authority to reduce unreasonable rates, we may see premium prices come down from initial proposals.
In the coming weeks, insurers will propose premiums that will vary quite a bit according to location. We will watch closely to see how competition and consumer input begin to affect premium rates.