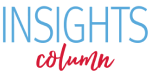 The Real Cost – Medicare's Lack of a Dental Benefit is Hurting the Very People Medicare Should be Helping
"I have to choose every month, do I want to buy groceries, or do I want to see the dentist? That's just not right." –Debra Smith 
Debra Smith lives in Spring Hill, Tennessee. In 2015, she had hip replacement surgery that caused a severe infection. Since that time, she's been unable to work and she relies on Medicare for her health care. Her various antibiotics and medications have made her very prone to cavities. That's one area where Medicare can't help — Medicare doesn't offer dental coverage. For Debra and millions of people like her, that often means dental services that are essential for both oral health and overall health are often unaffordable and out of reach. 
Debra's pension and Social Security money are mostly taken up by her living expenses and prescription drug costs, and she's already around $10,000 deep in medical debt. After paying for her basic living expenses and medications, Debra has almost nothing left to pay for oral health care. Despite the potentially devastating impact of dental infection, Debra regularly forgoes needed care due to cost.  "I know when I have a cavity, but if I can't afford to have it fixed, then I will not go to the dentist," she said. 
Debra's experiences are far from unique. Dental care is the number one medical service people in America skip due to cost. And the problem is even worse when it comes to people who get their health coverage through Medicare. Nearly half of people on Medicare do not visit the dentist. That is unacceptably high, especially given that many of the older adults and people with disabilities who rely on Medicare have considerable health needs. This number is even higher for people of color and those living in low-income and rural communities. In 2017, as many as 71 percent of Black Medicare beneficiaries had not seen a dentist in over a year, and that was before the COVID-19 pandemic, which fueled even greater economic instability and more barriers to needed health care.  
Right now, Congress has the opportunity to add a comprehensive dental benefit to Medicare Part B in the Build Back Better package, which is currently being negotiated by congressional leaders. Debra and the 60 million more people with disabilities and seniors who rely on Medicare are counting on Congress to seize this critical moment and, once and for all, provide affordable access to oral health care in Medicare. 
Three years ago, Debra had an abscess in her mouth and one of her teeth began to crack. She was in so much pain that she had to go to a dentist, even knowing she couldn't afford it. The dentist gave her a crown, which she had to pay for out of pocket. "Luckily, I have a dentist who knows me and allows me to just pay what I can, even if it's only $5 a month, until I can pay it off. But that is not the story for so many other Americans on Medicare who need dental care," she said.  Even with the kindness of that dentist, Debra is still paying for that crown today. "If Medicare included a dental benefit, it would be such a huge blessing for me," Debra said.  
Senators need to hear from you, their constituents, about the urgent need for Medicare dental coverage. The message to deliver is clear: 
Congress must fulfill the promise of Medicare by including a comprehensive, robust oral health benefit to Medicare in the Build Back Better legislation. 
For far too long, our health has depended on our wealth, most especially for Black, Latino, Indigenous, and other people of color in America. It's time to change that by ensuring all seniors and people with disabilities have access to the affordable oral health care they need and deserve. 
Anything short of a comprehensive benefit, including handing seniors a coupon to find coverage on their own, will cause prices to go way up at precisely the time when too many families are already struggling to make ends meet. 
Seniors and people with disabilities deserve better. Congress needs to act now to help Debra and other people who rely on Medicare access needed oral health services. Please call your senator and remind them, it's their job to make oral health care affordable with a comprehensive dental benefit in Medicare. People on Medicare have waited long enough.