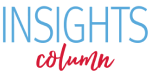 We have some very exciting news to announce!
This year President Barack Obama will be joining us as a speaker at our annual Health Action conference.
Other health care all stars like Minority Leader Nancy Pelosi, Chairman Tom Harkin, and Stephanie Cutter (Assistant to the President for Special Projects) have also been confirmed. We hope you can join us!
Health Action 2011 will unite over 800 consumer health advocates, like you, from across the country. Together, we'll brainstorm strategies to protect and defend the Affordable Care Act in the coming year. It is clear that efforts to repeal the law will be continuous and contentious, and as a community, we need to be prepared to transform these threats into opportunites.
At the conference, we'll also engage in discussions surrounding the policy work that will be so critical during upcoming state legislative sessions. Smooth and consumer-friendly implementation of the Affordable Care Act in the states is the best way to protect all of the new benefits we stand to gain.
Other notable health care leaders that will be joining us at Health Action 2011 include:
Jay Angoff, Office of Consumer Information and Insurance Oversight, HHS
Don Berwick, Administrator, Centers for Medicare and Medicaid Services (CMS)
Jonathan Blum, Center for Medicare Management, CMS
Gail Christopher, W.K. Kellogg Foundation
Jonathan Gruber, MIT Department of Economics
Jacob Hacker, Yale University Institution for Social and Policy Studies
Cindy Mann, Center for Medicaid and State Operations, CMS
Robert Phillips, The California Endowment
Brian Smedley, The Joint Center for Political and Economic Studies
Plus other key members of Congress
Health Action 2011 will be held on January 27-29, 2011, at the Hyatt Regency Washington on Capitol Hill in Washington, D.C. Please visit www.healthaction2011.org to register and learn more.