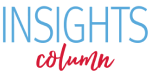 As a child, going to the dentist is almost a rite of passage—like your first haircut or your first day of school. But for many American children, visiting the dentist is a childhood tradition they don't have the luxury of experiencing. And what these children are missing out on isn't as simple as getting a toothbrush emblazoned with their dentist's name or having a fun story to tell their friends—they are missing out on important health care. The lack of dental care for our nation's children is a health care crisis that has for too long been woefully ignored.
Tooth decay is a childhood epidemic in this country. In fact, it is far more common than many other common childhood diseases, including asthma and diabetes. Untreated decay can negatively affect children's overall health, as well as their school attendance and performance. And, untreated dental disease can also place an avoidable financial burden on states as families take children to emergency rooms to get needed dental care.
Thankfully, there is a way to prevent children from developing cavities—making sure kids get dental sealants on their molars. However, many states are failing to ensure that all children have access to this critical preventive service. A new report released by Pewshows that 40% of states aren't doing nearly enough to promote access to dental sealants for lower-income kids.
Pew's report graded each of the 50 states and the District of Columbia on four key indicators of a good tooth decay prevention strategy: 1. having sealant programs in high-need schools; 2. allowing hygienists to place sealants in school-based programs without requiring a dentist's exam; 3. collecting data regularly about the dental health of school-children and submitting it to a national oral health database; and, 4. meeting a national health objective on sealants.
The first and second indicators are especially important for low-income children: Allowing hygienists to place sealants in school settings is evidence-based and safe, and it ensures that low-income kids can receive preventive treatment even if they struggle to access follow-up care. However, Pew found that only 15 states have school-based sealant programs in at least half of their high-need schools. And 19 states still place restrictions on hygienists providing sealants. Pew also found that 50 percent or more of children had received sealants on their molars in only 10 states.
Overall, Pew gave 20 states and the District of Columbia a D or F grade. These numbers are clear: When it comes to preventing childhood dental disease, states can and need to do a lot more!