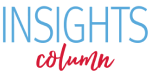 The people's response to Governor Scott Walker's "budget repair bill" is a poignant reminder to each of us to engage in the broader debate about where we are headed as a country. Should not our first priority be the welfare of hard-working American families? Isn't it they who have disproportionately suffered from the struggling economy, rising health care costs, and corporate irresponsibility?
The events in Wisconsin are a timely opportunity for all advocates – health care, workforce, nutrition, housing, education, etc. – to unite around the fundamental "why" behind all of our work, that is, the furtherance of basic human rights. There are many ways to support our partners and allies:
Solidarity events are being organized all across the country this week. Please visit the Jobs with Justice website to attend an event in your area or contact them to add your own.
Even if you cannot attend an event, you can still show your support for hard-working men and women. Sign We Are Wisconsin's online petition.
Follow Citizen Action of Wisconsin on Facebook and YouTube. Here, you can get regular updates about the events happening in the Wisconsin State Capitol.
Our work to advance health care justice is inextricably linked to the events happening in Wisconsin. Governor Walker's budget proposal would broaden his administration's power to significantly modify the state's Medicaid program by shortcutting current state legislative processes and opportunities for public input. And, just as opponents of the Affordable Care Act are fighting hard to take away consumer protections, so too are the Wisconsin Governor and Senate leadership aiming to eviscerate workers' rights.
This is a defining time not only for the people of Wisconsin, but also for our country. Thanks for your continued hard work and unwavering dedication.