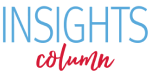 Quality, Not Size: How to Ensure Health Insurance Marketplace Plans Have Adequate Provider Networks for Consumers
For many years prior to the Affordable Care Act, we've encountered stories from consumers who have trouble finding health care providers who are in their insurance company's network or who can't get accurate information about which providers are in their network. Now, provider network issues are more contentious than ever. Although a study released last week by the McKinsey Center for U.S. Health System Reform revealed that nearly 90 percent of people eligible for marketplace coverage have a choice of a plan with a broad network of hospitals, news reports over the past several months have asserted that some marketplace plan networks are narrower (including fewer facilities or providers) than those from previous years.
One thing that these news reports do not acknowledge is the fact that the Affordable Care Act puts into place first-ever federal network adequacy and provider directory accuracy protections for private insurance consumers. Although consumers may still struggle, as they always have, with provider network problems, having these federal rules in place is an important step. And where problems persist, there is much more that can be done to address them at both the state and federal level, as we explain in this post.
Meaningful access to health care is what matters
Recent news reports on provider network issues have also been failing to consider that the real question about how a consumer will fare in a network should not be about the size of a health plan's network. It should be about whether the network can provide meaningful access: the right care, at the right time, without the consumer having to travel unreasonably far.
A plan's network does not necessarily need to include all of the health care providers or hospitals in the area to provide meaningful access to consumers. But if a health plan has too few providers or facilities in its network, consumers will face barriers to care. And that's a problem.
When looking at a plan's network, the question that policymakers, regulators, and the public should be asking is: In this network, can consumers get the right care, in a timely manner, without having to travel unreasonably far?
The Affordable Care Act guarantees new consumer rights for health plan provider networks
While the Affordable Care Act has not yet solved the problems of providing adequate networks to all consumers and ensuring that information about plans' provider networks is always accurate, it put measures in place to improve network adequacy and provider directory quality.
For the first time, the Affordable Care Act has put federal rules in place guaranteeing that consumers in marketplace plans have a right to provider networks that are sufficient in the "number and types of providers, including providers that specialize in mental health and substance abuse services, to assure all services will be accessible without unreasonable delay."
Under the law, marketplace plans must also include in their networks essential community providers that serve predominantly low-income, medically underserved individuals, such as federally qualified health centers, Ryan White HIV/AIDS providers, and community hospitals.
The Affordable Care Act has also established the first-ever federal consumer rights to accurate provider directories in private insurance plans. Rules under the law require that marketplace health plans must post accurate information about which providers are in-network and which providers are accepting new patients.
Despite these important new rights, we know that network adequacy and directory accuracy problems persist. But the good news is that there is much that can be done to help address these problems.
States should set standards for provider directory accuracy and network adequacy
Some states have laws and regulations in place that outline requirements for health plans to ensure that they make accurate provider directories available to consumers and that their provider networks are adequate to meet consumers' needs.
In states that don't already have laws and regulations in place, policymakers and regulators should consider enacting standards to make the new provider network rights of the Affordable Care Act a reality for consumers. And in some states with existing standards, their breadth is limited, and policymakers and regulators should enhance them.
For example, states can enact standards that outline:
the maximum travel time or distance that plan enrollees should have to go to see an in-network provider
the maximum amount of time that plan enrollees should have to wait to get an appointment with an in-network provider
the ratio of providers to plan enrollees that is necessary to adequately serve the population's medical needs
different types of providers that must be included in each plan's network
the share of essential community providers in an area that must be included in a plan's network
the frequency with which plans must update their provider directories
requirements that the plan make it easy for consumers and other stakeholders to report inaccuracies in provider directories and that the plan investigate these reports and modify directories in a timely manner if necessary.
This year, New York enacted important new network adequacy protections for consumers that could serve as a model for other states. To see examples of additional states' network protections, read Families USA's "Consumer-Friendly Standards for Qualified Health Plans in Exchanges: Examples from the States," as well as Georgetown University Health Policy Institute's issue brief on the topic.
The federal government should also take steps to improve provider networks and directories
The federal government also has a critical role to play when it comes to improving network adequacy and provider directory protections for consumers. The U.S. Department of Health and Human Services (HHS) sets standards for health plans that sell coverage in the federally facilitated marketplaces (FFMs). HHS has indicated that for 2015, it will more closely review plans that are sold in federally facilitated marketplaces to ensure they give consumers reasonable access to providers and direct links to plan-specific provider directories. In its 2015 Letter to Issuers in the Federally Facilitated Marketplaces, HHS indicated that it may implement more specific time and distance standards for network adequacy in the future. Families USA strongly hopes that the agency will implement these standards and extend them to all marketplace plans.
What can you do now to help improve consumers' access to providers and provider directories?
Even if your state does not plan to enact new standards for network adequacy or provider directory accuracy this year, you can still take steps to help improve access to providers. Here's how:
Report problems: State and federal agencies rely on consumer complaints as an indicator of which standards are needed to improve health plans.If you or someone you know is having trouble getting accurate information about which providers are in a health plan's network or getting an appointment with an in-network provider, report this problem to:

​If you work with many clients or are an advocate who hears about consumer problems more broadly, it's helpful to report if there are particular health insurance companies, geographic areas, or provider types for which network adequacy seems to be a consistent problem.

Talk to state officials: State legislators, insurance departments, and marketplace board members and staff (in states with state-based marketplaces) are all likely to have authority over the standards in your state for network adequacy and provider directory accuracy. They can also affect which actions are taken once consumer problems with networks or directories are discovered. Talk to these officials about any problems that consumers are experiencing with provider networks, and recommend the types of standards that you believe are needed to protect consumers in your state.
Consider a "secret shopper" study: You can gather data that is otherwise generally unavailable about what consumers experience when they're trying to get health care through different plans' networks. By sampling providers listed in health plans' directories and calling those providers, you can determine if:

provider contact information is accurate
listed providers are truly participating in the plans' networks
listed providers are accepting new patients (and if so, wait times for appointments)

By compiling these data and providing them to decision-makers, you can quantify provider directory and network adequacy issues to illustrate the need for specific consumer protection standards in your state.
Is access to providers or provider directory information a problem in your state? Have you implemented creative strategies to address this issue? We'd love to hear from you, and we're available to brainstorm ways to work on provider network issues in your state.
Contact Claire McAndrew at cmcandrew@familiesusa.org to share your experiences, ideas, and what we can do to help.