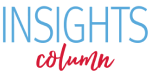 This blog is part of an ongoing series of stories from people across the country who need comprehensive dental coverage, but do not have access to it. Families USA, in partnership with the DentaQuest Foundation, has launched an intensive, multi-faceted, long-term issue advocacy campaign, Oral Health For All, to reduce the barriers to oral health coverage that prevent more than 106 million Americans from have such coverage and getting the care they need. 
Maria, 56 years old, Minnesota
After years of fighting to receive health care benefits in Minnesota, Maria thought she had escaped her biggest battles. The rising cost of rent in the Twin Cities forced Maria and her dogs into homelessness so she moved across the river to Wisconsin. While she was able to find affordable housing, she also found herself left with diminished health benefits and an oral health crisis.
Maria has a rare form of multiple sclerosis (MS) that impacts her ability to walk and causes muscle weakness. To treat her condition, she relies on a medication that causes rapid tooth decay. She says she brushes three times a day and flosses but that isn't enough, "The medication [for MS] is taking my teeth."
While Maria qualified for Medicaid and Social Security Disability Income (SSDI) early on, she had to wait for several years before she qualified for Medicare. The wait forced her to spend down whatever money she had saved and to use most of her SSDI check on medical bills. Maria says she was fortunate that Minnesota includes an adult dental Medicaid benefit, which initially allowed her to pursue dental care at the University of Minnesota Dental Clinic.
As time went on, the price of housing in the Twin Cities grew to the point where Maria could no longer afford rent, even with the help of the Housing Choice Voucher Program (Section 8). She found herself homeless, living on the streets with her two dogs. That was when she decided to look for housing across the river in Wisconsin, where she knew housing was more affordable and where she qualified for more generous housing assistance.
Unfortunately, the move had unintended consequences: because the threshold for Medicaid eligibility is lower for SSDI recipients in Wisconsin than in Minnesota, Maria lost access to Medicaid. She still qualified for Medicare, which helped with the cost of her medical care, but it didn't help with her oral health needs since Medicare doesn't include a dental benefit. So while Wisconsin offers extensive dental coverage to its Medicaid recipients, Maria was not eligible for them. Without access to Medicaid, Maria suddenly found herself with few to no options for dental care.
Not having dental coverage left Maria in pain for months and desperate for options. One time, when one of her molars cracked, she went to a local clinic that offered a sliding scale payment, but the procedure was still unaffordable at $200. She chose to go without treatment, and the broken molar remained in her mouth. Another time, she cracked a tooth and her only option for treatment was a free dental clinic a few towns away. She soon learned that they are only open one day a week and they see a maximum of four patients at a time. Even though her father had died a few days before and she was in the middle of funeral preparations, Maria was in enough pain that she had to prioritize her dental care. While she was able to get that one procedure done, she was told she still needed $6,000 worth of dental work.
Realizing she was never going to get the care she needed in Wisconsin, Maria looked for a way to move back to Minnesota.
It was through luck that Maria was able to find a rental unit that she could afford. She says that the move made a world of a difference for her health—she regained access to Medicaid and a dental benefit. She returned to the University of Minnesota Dental Clinic and started the long process of completing necessary dental work, beginning with an appointment to fix an implant that had split in the front of her mouth. Over the next year, she proceeded to require many follow-up appointments to have all of her teeth removed and dentures fitted.
"Oral health is important for overall health because a bad tooth can cause all sorts of problems, like infections, pain, diet, and more," Maria asserts after spending over a year in pain and on a soft foods diet.
The truth of the matter is: much of Maria's situation is the result of an inadequate and patchwork oral health system. It could easily have been avoided.
There are two policy options that could have made the difference: a Medicare program that includes dental benefits and a comprehensive adult dental benefit in every state's Medicaid program. As evidenced by a recent New York Times story and our polling research, adding a dental benefit in Medicare is an extremely popular idea, but few policy makers have even considered the idea. Policymakers in 16 states have realized the financial sense in providing extensive oral health coverage to avoid larger medical costs down the road, but adult dental Medicaid benefits are optional for states and some offer no coverage at all.
For health care consumers like Maria, oral health coverage is necessary for their health, and the only place they can get it is through Medicaid or Medicare. In this case, access to oral health coverage even determined where Maria was going to live. A comprehensive Medicaid dental benefit would support families and individuals with low or fixed incomes, who already face countless barriers to maintaining their oral health and overall well-being. A Medicare dental benefit would help America's seniors and people with disabilities, many of whom are on fixed incomes and facing myriad health problems, lead healthier lives. These coverage options are also necessary for people like Maria, who takes medication or undergo procedures that contribute to tooth decay. In order to address the silent epidemic of oral health disease, we need to expand oral health coverage for all!
If you have a story demonstrating why comprehensive dental coverage is crucial for your health, please share with us here!