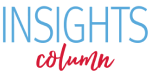 Let's make this spike the last one: Strengths and gaps in the White House's proposal to fight COVID-19 this winter
Mask mandates, postponed football and basketball games, and restaurants closing their dining rooms. Like the horror movie villain who just don't die, COVID-19 cases are surging for a second consecutive winter and we've seen this story before. The 2021 version has a big twist though: President Biden has a five-step plan to keep this from becoming a trilogy.
Many of these proposals line up with what we previously proposed in Building a New Normal through Vaccine Equity. We've used that report to take a look at what the White House proposed, point out the best pieces and suggest what can be stronger. As the incredibly contagious Omicron variant continues to take hold getting these policies right is crucial to moving forward once and for all.
1. Expanding the nationwide booster campaign
The CDC made the right decision when it expanded booster eligibility to cover all adults plus 16 and 17-year olds. We support expanding efforts to get people COVID-19 booster shots using clear, consistent language around the need for boosters and how to access them. The administration should also continue efforts at the community level – in schools and at places of worship for example – to increase vaccination rates, which we know from the first round of vaccinations, are where people are more likely to get vaccinated than larger sites like stadiums. Making it easier to get vaccinated remains especially important for people with lower incomes (including Medicaid recipients) and those who live in rural communities. That means providing paid time off, a way to get to the vaccine appointment and child care assistance.
While boosters are crucial, there are still too many people who have not gotten their first or second shot. The administration needs to balance both priorities and simultaneously continue a strong push for those initial doses. There are several strategies that will help accomplish this, including continuing to elevate information about the safety and effectiveness of COVID-19 vaccines to address the top concern of individuals who remain unvaccinated that the vaccine is "too new," and ensuring that providers – specifically personal doctors and pediatricians – have what they need to continue to work with individuals as highly trusted sources of information.
2. Launching new family vaccination clinics
To date, just under 17 percent of children aged 5-11 have gotten their first COVID-19 vaccine dose. The administration must focus on efforts to accelerate kids' COVID-19 vaccination rates to protect our children and families, and ensure that vaccination efforts are reaching the communities of color that have felt COVID's worst impacts. To increase vaccination rates among children and families, the Family Vaccination Clinics the administration proposed must coordinate directly with community leaders and will help reach caregivers, parents, grandparents, children and other family members simultaneously for first doses, second doses and boosters. These mobile clinics will make it easier to get vaccinated by meeting families and community members where they are – an important strategy we have learned throughout this pandemic. Along with vaccinations, the mobile clinics should serve as a local hub to distribute COVID tests. The administration should also work to increase access for children and families in trusted locations including pediatrician's offices and at their local schools. Ensuring that parents and caregivers have paid time off to get themselves and their children vaccinated remains essential to increase vaccinations. Finally and importantly, children younger than five are still not eligible to be vaccinated and the Biden administration must do everything in its power to reverse that current reality.
3. Making at-home tests available
We agree that at-home tests should be widely available, however they are still not accessible enough. The proposed plan would provide reimbursements to individuals covered by private insurance starting mid-January 2022, but the upfront cost still poses a barrier to people who cannot afford it. Additionally, health experts are urging people to get tested throughout the holidays, but this plan will not reimburse tests until next year, an impossible reality for people with insurance who can't afford it, in addition to the millions who don't have insurance in the first place. Tests should be free for everyone, especially people on Medicare and Medicaid. We also support the delivery of at-home testing to every home in the U.S., which we've seen states like Washington, New Hampshire, and New Jersey begin to lead the way on. The Biden administration should incentivize all insurance plans, including private plans, Medicare and Medicaid to mail tests to the homes of their beneficiaries along with a letter encouraging booster shots.
4. Increasing surge response teams
Families USA supports the increase in surge response teams to provide on-the-ground assistance to states and communities that are facing outbreaks of COVID-19 this winter. The COVID-19 Surge Response Teams will help alleviate crises and address critical needs across the country. In doing so, such teams must work collaboratively with communities on the ground to ensure trust is built and community needs are met.
5. Accelerating our efforts to vaccinate the rest of the world
We support the expansion of global COVID-19 vaccine accessibility through the delivery of U.S. COVID-19 vaccine doses and resources. Widespread accessibility and uptake of the COVID-19 vaccines is necessary to prevent mutation and further spread of the virus around the world.