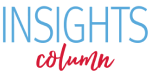 Learnings in Leadership: Amber Hewitt, Washington, DC
Amber Hewitt is the Director of Health Equity at Families USA, where she leads efforts to advance health equity and reduce disparities in health outcomes, health care access, and quality. In her role, she specifically works at the intersection of health equity and health system transformation by advancing policies that leverage health care and delivery system reform to reduce health inequities. Amber began her career as a tenure-track assistant professor of psychology and has published her academic work in several top-tier journals.
Our Partnerships Coordinator, Raven Gomez, spoke with Amber about her work, health equity in health system transformation, and her insights for fellow advocates:
Families USA: Tell us more about the work you do.
Amber: First, I am thrilled to be a part of the Families USA team in the role of Director of Health Equity. My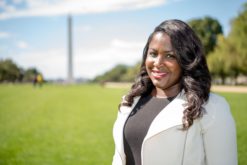 primary responsibility is to lead the organization's health equity-focused policy and advocacy projects. I also provide strategic leadership on how to integrate and promote health equity, including the reduction of racial and ethnic disparities, across the work of the entire organization.
I could not have predicted being in this role at such an unprecedented time. Our current health crisis is reflecting back what health equity advocates have known for decades – the legacy of health inequities in this county. I am grateful to be part of such an amazing team as we strive to advance health justice.
Families USA: What brought you to this work and why do you do what you do?
Amber: Working for social justice is what fuels my professional activities and it is the thread that weaves together my varied professional experiences. My career began as a tenure-track psychology professor, where my research focused on adolescent resilience and well-being, to fellowships on Capitol Hill and the National Institutes of Health, and then as a child health care lobbyist before joining Families USA. In many ways, my role as Director of Health Equity is a return to my "roots." I grew up in a race-conscious family and was raised by parents who came of age in Louisiana during the Civil Rights movement. Put simply, my parents and my ancestor's experiences are why I do what I do.
A couple of years ago, I had a chance to share more about my journey to this work in a podcast. You can listen here.
Families USA: What are you most excited about right now in your work? And, what challenges have you faced doing this work/being in this field?
Amber: As a new member of the Families USA team, I am most excited about advancing our health equity agenda and continuing to mobilize the health equity movement. I give credit to those who came before me in this work for establishing a great foundation. I am also excited about leveraging our existing partnerships, and building new partner relationships since this movement requires all of us working together. The conversations around disparities in COVID-19 health and economic outcomes are bringing more folks to the table. One of the challenges is that these inequities are well-documented and the health equity movement is operating, in part, within a context that has helped to create those same inequities.
Families USA: What does health system transformation (HST) from a health equity lens look like to you?
Amber: Health system transformation is a powerful lever to advance equity. For example, both state and federal payment reform efforts should incorporate specific incentives tied to improved health equity. Given the COVID-19 pandemic, it's important to note that new payment structures will fail if we don't address the structural drivers that created health inequities in the first place.
Families USA: How do you stay engaged and not burn out?
Amber: As a psychologist, I should be much better at engaging in self-care. Health equity work is emotionally taxing work for many reasons. I reflect on the words of writer Audre Lorde who said, "caring for myself is not self-indulgence, it is self-preservation, and that is an act of political warfare."
Families USA: What is the next big project you'll be working on?
Amber: The Healthy Equity Task Force for Delivery and Payment Transformation wrote a letter to Capitol Hill leadership outlining several priorities related to COVID-19. Building on that work, I am looking forward to an upcoming brief that provides both short-term and long-term federal and state health equity policy recommendations. I'm also looking forward to identifying new opportunities to collaborate and leverage the HEAT Network.
You can get in touch with Amber to learn more about the great work being done at Families USA below: 
Amber Hewitt: ahewitt@familiesusa.org
key resources