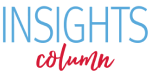 Learnings in Leadership: Broderick Crawford, Kansas City, Kansas
Broderick Crawford is the President of NBC Community Development Corporation, founded by the New Bethel Church to serve the Wyandotte County community in Kansas. He has been working in health care for over 30 years and is a dedicated community health leader focused on improving the lives the people in his community. He has received numerous awards including from the Humana Foundation, the Thryve Blue Cross Blue Shield Community Leadership Award from Local Initiatives Support Corporation, and the Aetna Foundation and US News and World Report. Our Partnerships Coordinator, Raven Gomez, spoke with Broderick about his work, health equity in health system transformation, and insights for fellow advocates.
Families USA: What have you been working on lately?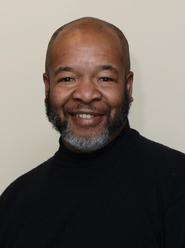 Broderick: My organization's work spans different areas including research, health disparities, education, physical activity, infrastructure, and the environment. In each of these areas, we've identified different ways we can engage and encourage the community, from residents to community organizations, and band together to collaborate and increase our impact. I can share two very different examples of the collaborative work we've been doing with our two main partners, the Community Health Council of Wyandotte County (CHC) and the Historic Northeast Midtown Association (HNMA). For example, in partnership with CHC, HNMA, and others, we've been compiling local health data into our HEAT Report, and educating decision makers and medical and public health students about the results. The other example is our Come Walk with Us Project where, in partnership with HNMA, we engage and activate young people to identify neighborhood needs and communicate them to policy makers.
The HEAT Report, released November 2016 by CHC and the Kirwan Institute for the Study of Race and Ethnicity of the Ohio State University, raises awareness about the barriers folks are facing in Wyandotte County when it comes to achieving health equity. My organization, alongside HNMA, has been at the front line in supporting coordination and activation efforts around the HEAT Report. Our county has either been the worst or in the top five worst counties in the state of Kansas since 2009. This report is the foundation for our community to address what needs to be improved in the county and state, and is used to teach medical and MPH students about the negative social determinants of health community members are facing, in order to form a more holistic care approach.
Through the Come Walk With US Project, led by our partner Rachel Jefferson of HNMA in partnership with CHC, Dotte Agency, and the Kansas University School of Architecture, we engage the community in identifying solutions for themselves. Middle and high school students walk alongside community volunteers and neighborhood leaders to perform audits on the quality of sidewalks, streets, curbs, and lighting.  The architecture students synthesize the information and the residents living in the most vulnerable neighborhoods set the priorities. We then convey these priorities to decision makers to inform funding priorities for federal, state, and local infrastructure dollars.
Families USA: What inspired you to work on these issues?
Broderick: I've worked in the health industry for a number of years, but watching my mom and dad has been a big influence on me since both of my parents have major health challenges. I remember after one of my dad's surgeries, he wasn't supposed to be laid flat, but he was and he coded. Luckily, I was there in the ICU that night so I called in the trauma team, and they revived him.  What struck me was, what happens to the family who doesn't have someone in the room with their loved one, or who doesn't understand clinical terms or can translate what's happening? I love working for the people and advocating for those who need assistance navigating through the health system. I get great enjoyment watching individuals who never had insurance get it and utilize it in a positive way, and seeing folks who don't understand the important of minority participation in clinical trials begin to realize why it matters.
The system is set up to focus on white males, so I want to bring other voices to the table for equal say in promoting positive health outcomes for the community. If someone is hungry, you can't talk to them about health, you need to address whole person care. Eighty percent of a person's health doesn't happen in a clinic or hospital, but we spend ninety percent of dollars on that twenty percent. I want to raise awareness and talk about these things that have caused difficulty and strife in our community.
Families USA: What are you most excited about in your work right now?
Broderick: I'm excited about the recent opportunity CHC, HNMA, and NBC CDC had to present our HEAT initiative and community mobilization efforts at the Wellbeing Trust in Oakland, CA. I've also been able to participate in Families USA's Health Action conference two years in a row. I enjoy traveling and sharing the work we are doing here in Kansas City across the country. Other communities are now coming to us to learn how we're making change happen, keeping people engaged, and how we're sustaining our work.
Families USA: What challenges have you faced doing this work and being in this field in your community?
Broderick: The challenge of people. Getting people on the same page after having worked independently for a number of years and giving up independence for the greater good was a challenge. To have a significant impact, we must agree to collaborate.
Families USA: What have you learned from those challenges?
Broderick: Through numerous trainings at the Kansas Leadership Center, we learned how to take a more adaptive rather than technical approach, and how to come together as leaders to solve the common problems and challenges we face in our community. We are all in concert with what we want to do, even though we're all from different organizations and backgrounds. We have the willingness to sacrifice ourselves; it's not about our name or the name of our organizations, it's about getting the work done.
Families USA: What does health system transformation from an equity lens look like to you?
Broderick: Health system transformation says that the system has to choose to do something differently. Doing the same thing and expecting different results is insanity, but that's what health systems across the country keep doing. We don't hold the health system accountable for delivering what they should be delivering, and we don't question when things go wrong, we tolerate it. It's time to hold the health system accountable as partners and collaborators. We all need to come together on the same playing field where we all have equal say and change how we look at health.
Families USA: Thinking about what the community you work in needs, what do you think the health care system should change?
Broderick: Many communities have community health improvement plans with great ideas, but often the plans aren't implemented. If data tells us what needs to be improved for community health, why aren't local institutions putting resources into implementing those changes to make a more healthy community? We need to bring community, residents, local and state governments, and health systems together to improve community health.
Families USA: What advice would you share with other advocates?
Broderick: Nothing changes overnight, you have to be committed. I like to use the analogy of the history of this country. When the USA was formed, the King of England didn't say you can have it…instead we had to fight for it. The same thing happened with civil rights and women's rights, it was a fight. The status quo doesn't change just because we want it to, we have to be willing to commit ourselves to the fight and work to make change. Sometimes change comes at a cost. I pray it's no longer the cost of human life. Isn't the loss of life great enough to say it's time for something different?
Families USA: How do you stay engaged and not burn out?
Broderick:  That's difficult. There are times when the work gets challenging and exhausting. The value of having community partners is that we challenge one another and we also help to shoulder each other's burdens look out for one another in times of stress.
Families USA: What is the next big project you'll be working on?
Broderick: Community health workers (CHWs). Our partners from The Community Health Council of Wyandotte County have been working to engage and empower CHWs throughout the state of Kansas and the country. With the recent launch of the National Association of CHWs, we will be able to further empower CHWs to take the lead and advocate for themselves. The CHW movement is growing in Kansas and Missouri. Whether through 1115 Waivers or State Plan Amendments, we've been trying to get Managed Care Organizations to understand the return on investment for hiring CHWs. We've now had success in getting CHWs hired in emergency rooms, safety net clinics, and family medicine clinics.
You can get in touch with Broderick, Donna Young, or Rachel Jefferson to learn more about the great work being done in Wyandotte County below: 
Broderick Crawford: broderick.crawford@nbccdc.org
Donna Young (CHC): dyoung@wycohealth.com
Rachel Jefferson (HNMA): rjefferson@northeastkck.org