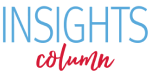 Americans want Congress to improve the Affordable Care Act, not repeal it, according to two recent polls from Kaiser Tracking Health and Garin Hart Yang Research Group. But a special election in Florida this week has political analysts looking for clues on how candidates' views on the Affordable Care Act will play out in midterm elections later this year.
On Tuesday, Republican David Jolly—who  ran on a platform to repeal the Affordable Care Act—defeated Democrat Alex Sink to win a tight election replacing a Republican (C.W. "Bill" Young) who served for 42 years. Leading up to that election, Independents favored a Democrat who vowed to improve the Affordable Care Act over a Republican who supported the repeal (by a margin of 57 percent to 31 percent), according to Democratic pollster Geoff Garin.
The race focused heavily on the merits of the Affordable Care Act. Alex Sink attacked Jolly for supporting antiquated policies like reverting back to the days when health insurance companies could deny people coverage based on a pre-existing condition. Sink's adspromised to "keep what's right and fix what's wrong" with the Affordable Care Act. Interestingly, polling shows that voters were equally (or perhaps more) concerned about Jolly's position to repeal the law as they were about Sink's support of the law.
Republican strategists are pointing to Sink's loss as a warning sign that support for the Affordable Care Act will spell trouble for Democratic candidates this November. Democrats, in turn, point to poor voter turnout among their supporters.
So what do Tuesday's election results tell us? These results may not be a good barometer for how the public is thinking about the Affordable Care Act. For example, the Kaiser Health Tracking Poll from February 2014 shows that a majority of the public (56 percent) want Congress to keep the Affordable Care Act in place. Fifty percent of independents want Congress to either keep the law as it is or leave it in place and improve it. And only 33 percent of Independents say they want Congress to repeal the law entirely or repeal the law and replace it with a Republican alternative. Clearly, the story is more complicated than the results of one special election in Florida.