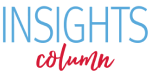 Health Insurance Marketplace Experts: Savvier Consumers Prioritizing Health Care Needs over Premiums
Update: Our December 17 teleconference with officials from state-based marketplaces in California, Kentucky, New York, and Washington provided further insight into the progress of this second open enrollment. Below are some of the highlights:
Many states are extending their deadlines for choosing a health plan that will become effective January 1, 2015. Now, consumers have more time to shop around, renew, or select a health plan for the first time.
While all states are encouraging consumers to shop aroundfor coverage before automatically renewing their same health plan, states have different approaches to renewal.
States using storefronts continue to be successful in reaching consumers. California has hundreds of storefronts. Kentucky has one that has been so effective the state plans to open more in 2015.
---
December 5, 2014—With the second open enrollment period three weeks under way, we continued our series of talks with enrollment experts and journalists on December 3. Speakers shared how enrollment is unfolding in four of the federally facilitated marketplaces: Missouri, Illinois, Michigan, and Florida. There was general consensus among the experts that the emerging trend for second enrollment is that consumers renewing their coverage are savvier shoppers—thinking about how their health plans will meet their health needs rather than only focusing on the cost of monthly premiums. And they are asking more targeted questions about benefits and providers.
Here are highlights from Wednesday's call. (Read a recap of previous calls here.)
Consumers prioritizing health care needs above cost when choosing health plans
In the first open enrollment period, price was the ultimate factor for consumers in choosing a health plan. This year, that model has flipped—consumers are more focused on whether a certain health plan will meet their (and their family's) health care needs, noted Jodi Ray, Project Director for Florida Covering Kids & Family.
Good news for the marketplace: People are making choices to be healthier and they're inquiring about access to certain doctors in specific networks.
"This comes before any other driving factor," Ray said on the teleconference. "Yes, some people are making choices based on premium costs, but there's a much greater increase of health-related factors people are considering first."
Ray emphasized the importance of enrollment assisters really listening to their clients. When they hear the consumer's priorities and strive to respond to these priorities, they build a significant relationship—and hopefully, the consumer comes back to them down the road.
"It can't just be about a good financial deal," Ray said. "[The health plan] has got to be something [consumers] are going to use, and use effectively. It has got to be able to benefit them in the long run."
Enrollment experts from the other states on the call reported similar behavior from their consumers.
Sharp rise in consumer health literacy in insurance marketplaces
Phillip Bergquist, the Director of Health Center Operations for the Michigan Primary Care Association and Ryan Barker, Vice President of Health Policy at the Missouri Foundation for Health, acknowledged a sharp rise in consumer health literacy.
"Our consumers have become more sophisticated," Barker said of Missourians. For renewing consumers, many are coming back this year asking about drug formularieswithin certain networks, he said.
He added that assisters, too, learned much from the first open enrollment and are now better equipped to ask consumers the right questions.
"Assisters have learned how to prompt enrollees to think about their health care needs," Bergquist said.
Sophisticated consumers now ask about drug formularies and provider networks.
In Michigan, the same rings true.
Bergquist said Michigan consumers are challenging whether their networks are adequateand really paying attention to which doctors are in which networks.
"In the first open enrollment, we saw a large amount of price sensitivity," Bergquist said. "Now, we've seen that dissolve. Those renewing are at a significantly higher level of questioning—digging, researching, and really thinking about whether their health care needs are being met."
Fewer glitches on Healthcare.gov leading to use of mobile tech, outreach by assisters
The relatively smooth operation of Healthcare.gov in this second open enrollment has made enrollment efforts easier and more mobile, Ryan Barker of Missouri emphasized.
"Having a smooth start to open enrollment has made life easier for a lot of our assisters," Barker said.
Barker shared that consumers and assisters are accessing Healthcare.gov on their mobile devices. Assisters can bring tablets to outreach events or local businesses without technological problems slowing down the enrollment process.
Bringing the marketplace to the people via mobile devices in Missouri: "It's wonderful because it gives assisters the chance to bring the marketplace to people without any barriers."—Phillip Bergquist, the Director of Health Center Operations for the Michigan Primary Care Association
Illinois: Enrollment assisters get a head start on health plan details via summit with health insurance companies
When the number of Illinois's marketplace plans jumped from 165 plans (last year) to more than 400 this year, Jennifer Koehler, Executive Director of Get Covered Illinois, knew that she had to do something to quickly bring her assisters up to speed on the new plans. She organized a summit between insurers and assisters.
"We wanted to do education for folks in the field," Koehler said. "So we invited the 10 insurance carriers to come in to talk with our navigators and assisters and answer questions."
The feedback she received showed that assisters welcomed the opportunity to directly ask insurers specific questions about the new health plans. As part of the summit, assisters were able to review and ask questions about the health plan notice letters that consumers were receiving, giving assisters a head start and leaving them better prepared to answer consumer questions.
Bergquist added that some assisters are partnering with other organizations (to provide free tax preparation, for example), bringing needed services to enrollees in a more holistic way.
Partnering with health insurance companies can provide mutual benefits for both the insurer and the enrollment assister. This can lead to better outcomes for consumers in the long run.
Illinois also launched an agent broker engagement program, in which insurance brokers can sign up to become ambassadors for the marketplace, entitling them to matching funds to help pay for advertising and boosting much-needed public awareness about enrollment. About a dozen brokers have signed up, according to Koehler.
Between the success of the summit and this tongue-in-cheek health plan video, Get Covered Illinois is off to a good start this season.
Health literacy remains the bottom line for marketplace enrollment
"One of the big lessons we learned from the first open enrollment was the need for health insurance literacy to help consumers not only understand their plan, but then to help them use it once they bought it," Ryan Barker of Missouri said on the call.
With more health plan options in its marketplace this year—Missouri doubled the number of plans from four to eight—comes more choice but also more challenges. That's why Barker's organization, the Missouri Foundation for Health, funded Health Literacy Missouri to help residents learn about their health coverage options.
Health literacy outreach results in savvier consumer renewals, according to Missouri Foundation for Health's Ryan Barker. And understanding that help is available through in-person assistance and financial subsidies is the biggest factor.
"The most effective message to encourage someone to get enrolled is to make sure they know about the subsidies that make health care affordable," said Ron Pollack, Executive Director of Families USA, who moderated the teleconference. "Subsidies are the most significant motivating factor."
About this enrollment teleconference series
We're hosting a series of talks with directors and enrollment experts from state- and federally-run marketplaces across the country. These discussions share what's top-of-mind for state health officials—lessons learned, the needs of consumers in this enrollment season, and insights into what has worked so far—and why. Journalists are on hand to ask questions, and a limited amount of slots are open to the general public (listening only) for some calls. Stay tuned for more calls in our teleconference series.
What are your insights?
If you have successful strategies or insights to share, we need to hear from you. Please contact Jessica Kendall, Director of Families USA's Enrollment Assister Network, jkendall@familiesusa.org.
This article was written with the assistance of Rachel Klein, Director of Organizational Strategy & Enrollment Program Director.