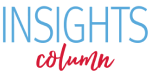 The budget agreement Congress passed in the wee hours of the morning includes more good news for the 9 million children who rely on the Children's Health Insurance Program (CHIP) for their health coverage.
View Families USA's statement on the budget.
Senate proposes funding CHIP for 10 years
Specifically, the new Continuing Resolution (CR) signed into law provides four additional years of funding for CHIP beyond the 6-year funding extension that Congress passed in late January – that's a total of 10 more years of CHIP! After months of stalled action, a full decade of stability in federal support for CHIP is a terrific outcome.
To get to this point, Families USA worked alongside advocates in the children's community throughout last year to ensure the development of strong, long-term, bipartisan legislation. We were deeply disappointed that, despite broad, bipartisan agreement on CHIP policy, Congress failed to reach agreement on CHIP until late January when legislation providing 6 more years of CHIP funding was signed into law. This 6-year extension of CHIP funding provided much-needed relief for families who spent months in limbo waiting and worrying about whether CHIP would continue to be available for their children.
So why did Congress come back and add four more years to the CHIP funding extension that was just passed in January?
How 10 years of CHIP funding actually saves the government money
Despite our relief that Congress finally got to the business of extending CHIP funding, advocates for children and families were frustrated because a Congressional Budget Office (CBO) analysis released just 11 days before the 6-year extension was signed into law showed that a longer, 10-year CHIP extension would be even more cost-effective to the federal government. That's right, according to CBO adding an additional four years of funding for CHIP – for a total 10-year extension of funding – will actually save the federal government $6 billion dollars.
CBO's late-breaking analysis provided updated information, calculating the federal costs of CHIP in light of the passage of Tax Cuts and Jobs Act of 2017 (P.L. 115-97), the tax reform law passed in late December and which repealed the Affordable Care Act's individual mandate. CBO's January analysis found that the repeal of the individual mandate would increase the cost of marketplace coverage, where children might go for coverage if CHIP was not funded, making funding for CHIP a relative bargain.
While the CBO analysis was available to Congress, unfortunately, they were already more than 100 days beyond the CHIP deadline and negotiations on CHIP, based on previous cost estimates, had settled on a 5-year extension of funding. Congressional leaders did not have the time nor the will to recalibrate and fully capitalize on CBO's revised CHIP score, though they were able to win quick consensus to increase the length of the CHIP extension from five to six years.
That's why, despite the passage of a strong 6-year CHIP extension, advocates over the last month continued to press Congress, urging them to revisit CHIP and take advantage of the opportunity for a no-cost full 10-year CHIP extension.
Bipartisan agreement in the Senate to take advantage of unique opportunity and further extend CHIP funding
And, last night, as the Senate finalized negotiations on a fifth Continuing Resolution to keep government operations up and running, Senate leaders, on a bipartisan basis, came to an agreement that takes advantage of this unique opportunity to extend CHIP for the additional four years – providing 10 years of certainty and stability for states and families. The House then approved this agreement and it's been signed into law.
We applaud Senators McConnell, Schumer, Hatch and Wyden for revisiting CHIP and putting forward a proposal that secure CHIP's success into the future. Reducing the deficit by guaranteeing 10 years of health coverage for millions of children is a win-win-win-win for children, families, states, and the federal government.
In addition to CHIP, the budget deal includes a number of important priorities for children and families, including two years of funding for the Community Health Centers program and 5 years of funding for the Maternal, Infant, and Early Childhood Home Visiting program (MIECHV).
Read Families USA's statement on the budget for details.