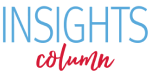 Finishing the Job: It's Time to Build Back Better with Affordable Health Care
by Frederick Isasi, Executive Director at Families USA, and Elizabeth Mitchell, President, and CEO, Purchasers Business Group on Health
The realities of COVID-19 have made health and health care reform front-burner issues for all of us
President Biden and Congress are actively determining priorities for how to build back better from this historic crisis. Health care must be at the top of the agenda.  Healthy people and communities are the foundation for our country's future, and voters across the country want solutions to make health care more affordable.  This is true across the nation — in our cities, suburbs, and rural America. And employers are right there with them.
No one in this country should worry that they can't afford the health care they need or choose between filling a prescription and putting food on the table. Rebuilding our economy and creating jobs shouldn't be short-changed by soaring health care costs either. Employers across the country are hamstrung by out-of-control health care prices, squeezing their ability to raise wages for their employees and invest in their businesses.
And this isn't just a health and economic issue; it's about fairness and equity. Black, Indigenous, Latinx, Asian Americans, and people of color, as well as people living in rural communities, have not only been hit the hardest by COVID-19 but also face disproportionate barriers in being able to access the health care they need. It's time to ensure that health care is affordable and accessible in America, regardless of who we are, where we come from, where we live, or how we identify.
Voters are clear: it's time to take bold action to address health care costs. Whether Republican, Democrat, or none of the above, voters want to see real health care solutions this year, and our nation's policymakers have a lot to lose if they don't listen.
Recently released polling by Hart Research Associates shows roughly nine in 10 voters say changes are needed in the healthcare system and that they should focus on bringing down the costs that families struggle to pay for health care and take on industry abuses. This includes a majority of Republicans, Democrats, and Independents. Another recent survey showed nearly 90% of top leaders of large employers believe the cost of providing health benefits to employees will become unsustainable in the next five-to-10 years.
So, what do policymakers need to do to help families and businesses?
They need to end skyrocketing health care prices and the abusive industry practices that create them. This includes tackling prescription drug prices that are five or ten times the cost of the same medication in other countries. It also means addressing the soaring costs of for-profit hospitals and corporate doctor groups that lead to premiums and deductibles so high they drive families—and employers– into debt if someone gets sick.
Acting to lower health care costs would help everyone. It would allow health insurance to be more comprehensive and affordable. Lower costs would stabilize employers' ability to offer meaningful health coverage to their employees. It would allow policymakers to invest savings from solving pricing abuses into improvement across all types of health insurance.
The political reality is clear: making sure health care is finally affordable is a winning issue. Three in four voters believe that health care should be one of the top priorities for President Biden and Congress this year. Do voters shy away from big reforms? No. The voters we polled are much more worried that policymakers will not go far enough with their health care policies, especially to reign in prescription drug costs, than they are concerned that reforms will go too far.
When eight in ten voters believe that today's healthcare system works more for the benefit of the insurance and drug industries rather than for the average person, it is clear something big must be done.
In this critical moment, Congress and the Biden Administration have the opportunity to finish the job we've started on health reform and move forward bold, forward-looking changes that invest in the health of America's human infrastructure and the future of all of our families.
Frederick Isasi is Executive Director of Families USA, a leading national, non-partisan voice for health care consumers.  
Elizabeth Mitchell, President and CEO, Purchasers Business Group on Health, a coalition of employers working to create the health care system that purchasers are proud to offer.