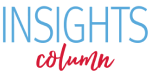 Children's Health Can't Wait: Congressional CHIP Briefing
On December 1, Families USA partnered with First Focus to give congressional staff the opportunity to hear how states are handling the unprecedented delay in funding for the Children's Health Insurance Program.
Briefing Speakers:
Joan Alker – Executive Director, Georgetown Center for Children and Families
Maureen Hensley-Quinn – Senior Program Director, NASHP
Moderator: Frederick Isasi – Executive Director, Families USA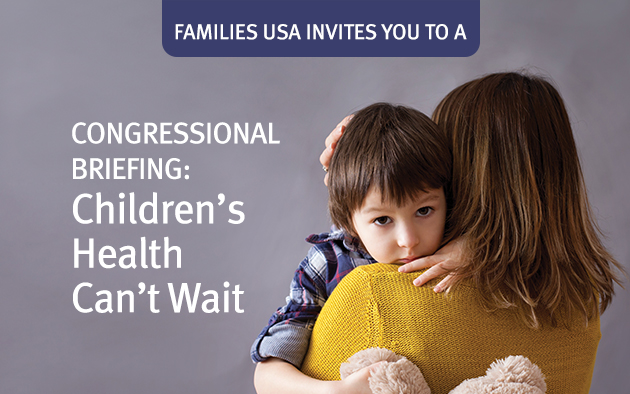 This is the first time in the program's history that Congress has allowed federal CHIP funding to expire —it's been 62 days, since September 30, 2017. As a result, states are now spending down reserves and moving to cut off new enrollments as a first step to shutting down their CHIP programs.
States are struggling to keep their CHIP programs running and must think through contingency plans to deal with Congress's inaction on a bipartisan package. This could be fixed right now as Senate Finance Committee Chairman Orrin Hatch (R-UT) and Ranking Member Ron Wyden (D-OR), working together in a bipartisan manner, have developed legislation that funds CHIP for 5 years. The Hatch-Wyden proposal builds on the long tradition of bipartisan support for children's health and CHIP in particular.
CHIP Resources
Highlights from Briefing
Live-tweeting: See participants' tweets during the briefing.
Media coverage: Sample media coverage of briefing:
Children's Health Program in Limbo, Creating Confusion and Risk by Paul Nyhan, Equal Voice for Families
CHIP: Walden Eyes Patch for States Struggling to Fund CHIP by Mary Ellen McIntire and Sandhya Raman, CQ Roll Call
With CHIP In Limbo, Here Are 5 Takeaways On The Congressional Impasse by  Phil Galewitz, appeared in Kaiser Health News and The Washington Post