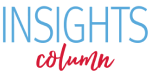 This week, as part of the Childhood Asthma Leadership Coalition (CALC), Families USA and other coalition members submitted comments to the Environmental Protection Agency (EPA) expressing concern with the proposed rule, "Strengthening Transparency in Regulatory Science," which would limit the use of critical research in EPA decision-making. We believe this rule would have the effect of erecting barriers to science-based decisions in the regulatory process, and could remove consideration of public health studies that might otherwise improve health outcomes of children with asthma. Read our full comments here.
Approximately 6.13 million children under age 18 in the United States have asthma, with children from low-income families and children of color suffering a greater burden of the disease. Despite being widespread, childhood asthma is a treatable and manageable disease. Coordinated federal engagement on asthma-related research and policy has the potential to save lives and spur the creation of cost-effective policies.
EPA's current, effective standard of using peer-reviewed research and regular reviews of science has saved lives and improved quality of life of children with asthma. It's estimated that the 1990 amendments to the Clean Air Act prevented an estimated 1.7 million asthma exacerbations between 1990 and 2010.
The proposed rule, "Strengthening Transparency in Regulatory Science," provides that pivotal studies would need to rely on data that are available "in a manner sufficient for independent validation." Rather than strengthening the role of science in EPA's rulemaking, we fear the proposed rule would actually limit the use of research that could improve the lives of children with asthma. Our comments outline how EPA's proposal will undermine evidence-based regulation by blocking certain ground-breaking health studies and public health research, subjecting data to endless dredging that could slow or entirely forestall regulation, and granting the Administrator a gatekeeper-like power without clear checks and balances.
We urge EPA against moving forward with this proposed rule, and to pursue reasonable policymaking to protect and promote health and to improve the lives of children with asthma.