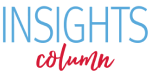 On April 6, millions of people checked a push notification on their phone and let out a huge sigh of relief: the student loan pause was just extended until August. For some, that meant not worrying about making rent or buying food for another few months. Either way, it was a relief for student loan borrowers. The looming threat of additional monthly expenses and compiled debt can feel a lot like being a few feet away from the edge of a cliff. And there's another cliff we're rapidly approaching- the end of the public health emergency, when potentially millions of people could lose their health care coverage. With stakes this high, policymakers are playing an intense game with people's livelihood- and they're doing it during a midterm election year.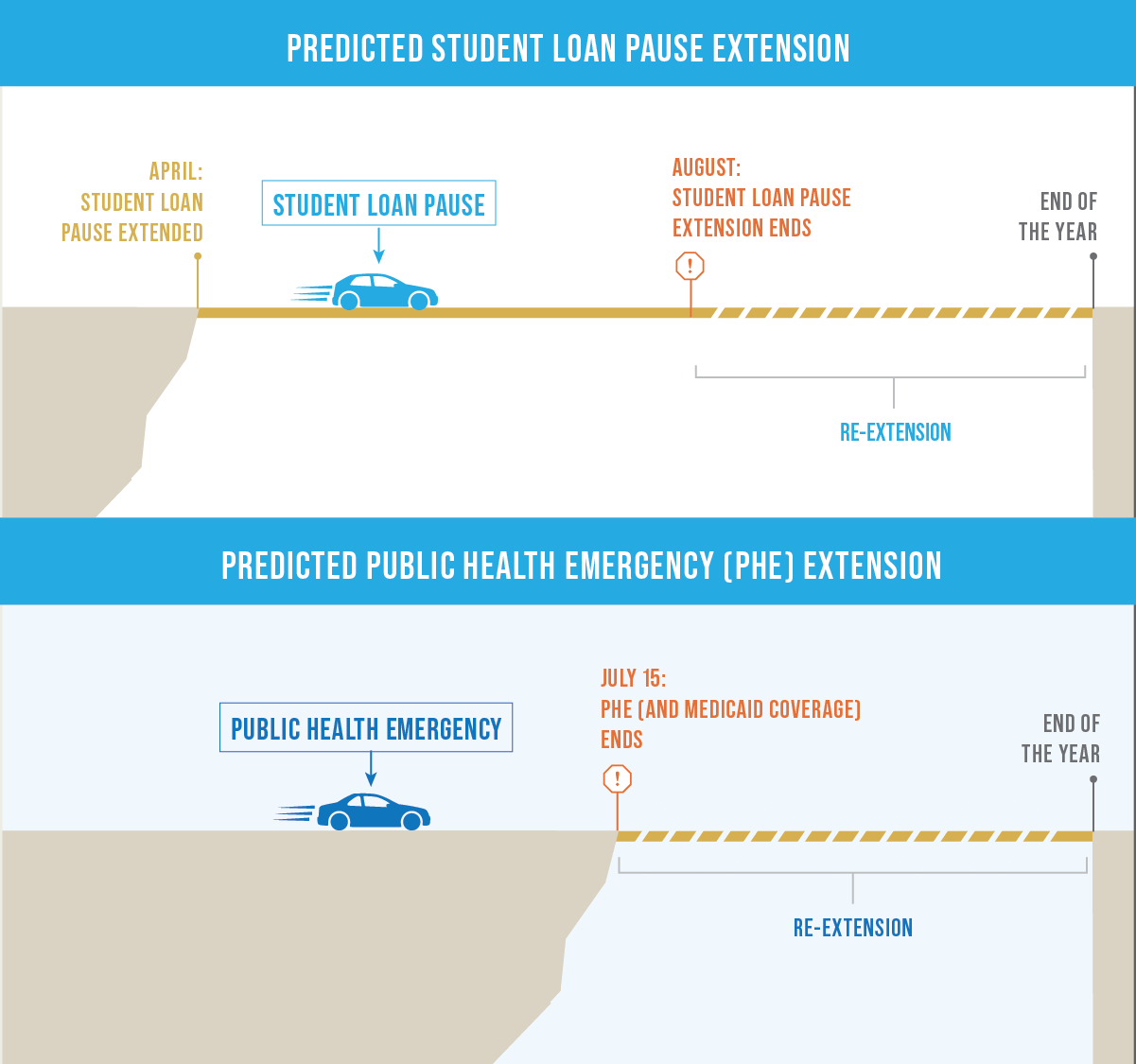 When the president announced an extension of the pause on student loan repayment, so many borrowers felt like they could finally take a deep breath. Here was some much-needed financial relief.  President Biden even said that's exactly what the extension is for, saying "we're still recovering from the economic crisis [the pandemic] caused. This continued pause will help Americans breathe a little easier as we recover and rebuild from the pandemic."  Struggling to make loan payments is a scary feeling that can force people into making difficult decisions. The idea that the end of the public health emergency could be only a few months away is triggering a lot of the same anxiety for people who get their insurance through Medicaid. Part of the Families First Coronavirus Response Act prevents people from losing their Medicaid insurance while the public health emergency is still in effect. It's possible that 15 million people could lose their Medicaid coverage when the public health emergency ends, roughly the same number of borrowers that could be at risk for defaulting on their student loans when the pause ends.
The most vulnerable Americans are those who need these extensions the most. They are often struggling to stay afloat financially, overcome with mountains of student loan debt and relying on Medicaid to afford health care. People of color disproportionately represent 61 percent of those on Medicaid. Additionally, in states that have yet to expand Medicaid, 60 percent of the people in the "coverage gap," making too much to qualify for Medicaid but not enough to afford coverage on the Marketplace, are people of color, who continue to be affected by systemic racism. Likewise, three out of every ten borrowers who default on their student loans are Black.  Policies meant to help students of color with repayment are failing nearly half of them.
The public health emergency will be in effect until July 15.  If it's not extended, people who rely on Medicaid for their health care could find out they're no longer eligible beginning August 1. Many people could be ineligible for Medicaid even if they still qualify for it, due to their income or if they are unable to respond to state notices due to a recent move, language barriers, or just the difficulty of navigating the administrative systems. And after losing their coverage, they may be left struggling to find and afford other coverage options without any help. Political pundits are already hypothesizing that there will be  another extension on the student loan pause. After all, why would any presidential administration want to make people re-start their student loan payment right before a pivotal mid-term election, where people will be voting for Members of the House and Senate who have their best interest in mind? Constituents are already frustrated at the lack of movement so far on cancelling student loans, so an extension on the pause is an important factor for them.
We should be thinking of the public health emergency the same way. No one should be worried about losing their health coverage, especially as the pandemic continues to put people's health in jeopardy each day. Extending the public health emergency through the end of the year would help people stay on their vital Medicaid coverage longer while states become better prepared to make accurate Medicaid "redeterminations." It would also provide people who no longer qualify for Medicaid an opportunity during Open Enrollment to purchase insurance plans on the exchanges.
Ultimately, this isn't about the politics behind policy decisions, or elections, or anything else. This is about people's ability to live their lives, with affordable health care coverage and without fear of looming debt. So policymakers take note – people's lives and their health are at stake here, and your decisions matter.