Third Class Of Fellows Graduates From the National Health Equity Academy
Brittney Newton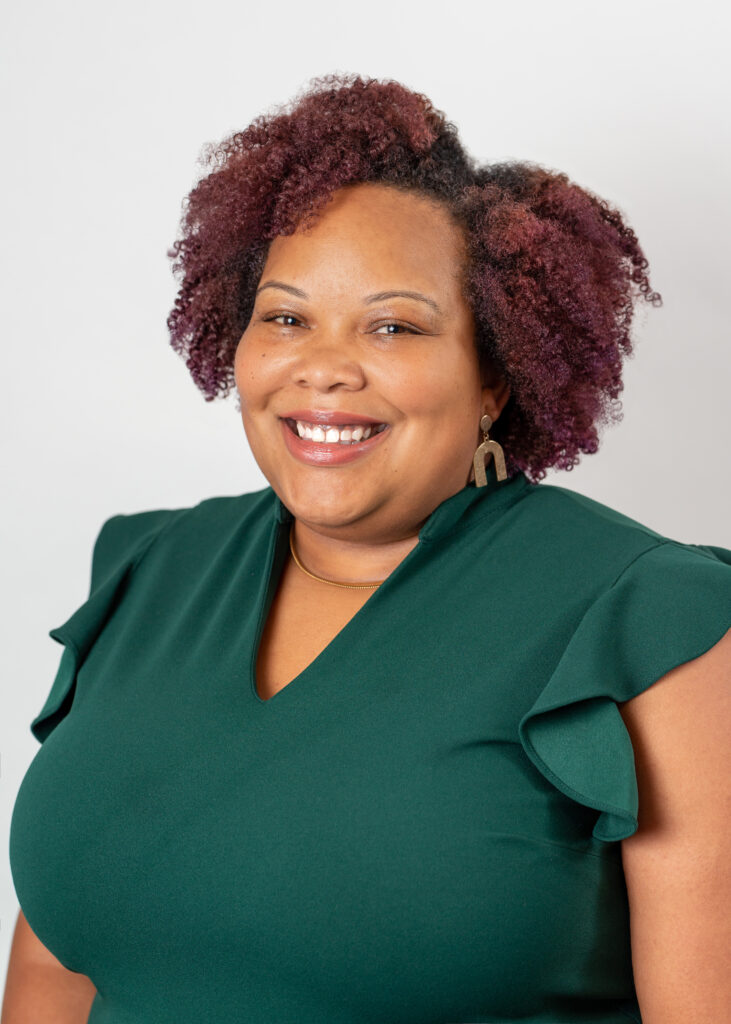 Passionate about reducing health disparities, Brittney Newton studies policy solutions that can impact the greatest number of people at once, most especially vulnerable populations. She is currently focused on trauma and how it impacts families and communities. Brittney joined Voices in March 2019. She conducts research and analyzes data to inform our advocacy efforts and support our policy agenda. Prior to joining Voices she was the Director of Voices for Prevention, a statewide advocacy network for substance abuse prevention. There she spearheaded evidence-based educational and networking opportunities to empower community members and key stakeholders in substance abuse prevention best practices and advocacy tactics. Brittney has a Bachelor of Science in Biology from Spelman College and earned her Masters of Public Health from Morehouse School of Medicine. She serves on the boards of the Georgia Alcohol Policy Alliance and Cobb Community Alliance to Prevent Substance Abuse. She received a Prevention Champion Award for her contributions to preventing substance abuse.
Clarke Wheeler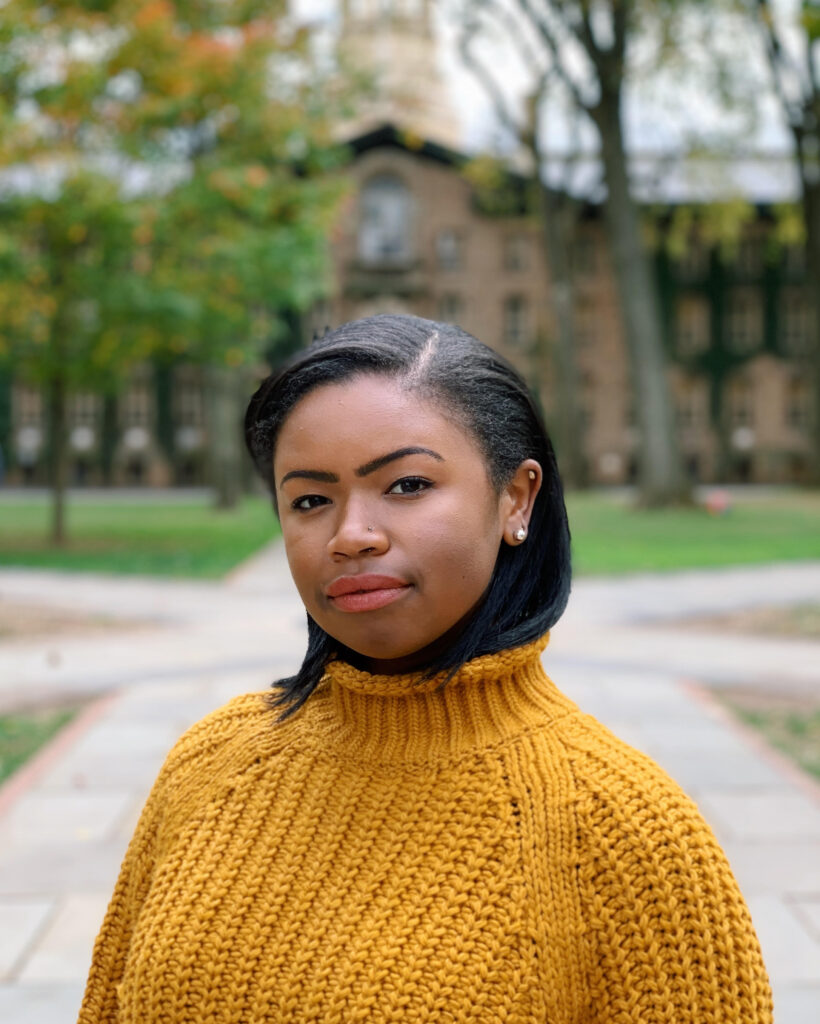 Clarke Wheeler (she/her) is the Federal Policy Manager at Black Mamas Matter Alliance. She uses reproductive justice, abolition, intersectionality, and other Black feminist frameworks and lenses to define her work and values. Clarke is a recent graduate of the Master in Public Affairs program at the Princeton University School of Public and International Affairs, where she studied domestic health policy. Born and raised in Washington, D.C., she moved to New York City to attend Barnard College, where she studied Africana Studies and Political Science. Upon graduation, she served as an Urban Fellow in the NYC Department of Consumer and Worker Protection Office of Financial Empowerment and later joined the government relations team at Planned Parenthood of New York City (now Greater New York). She is an alum of the Fellowship for Emerging Leaders in Public Service at NYU Wagner and the Urban Leaders Fellowship in New Orleans.
Isabel Cruz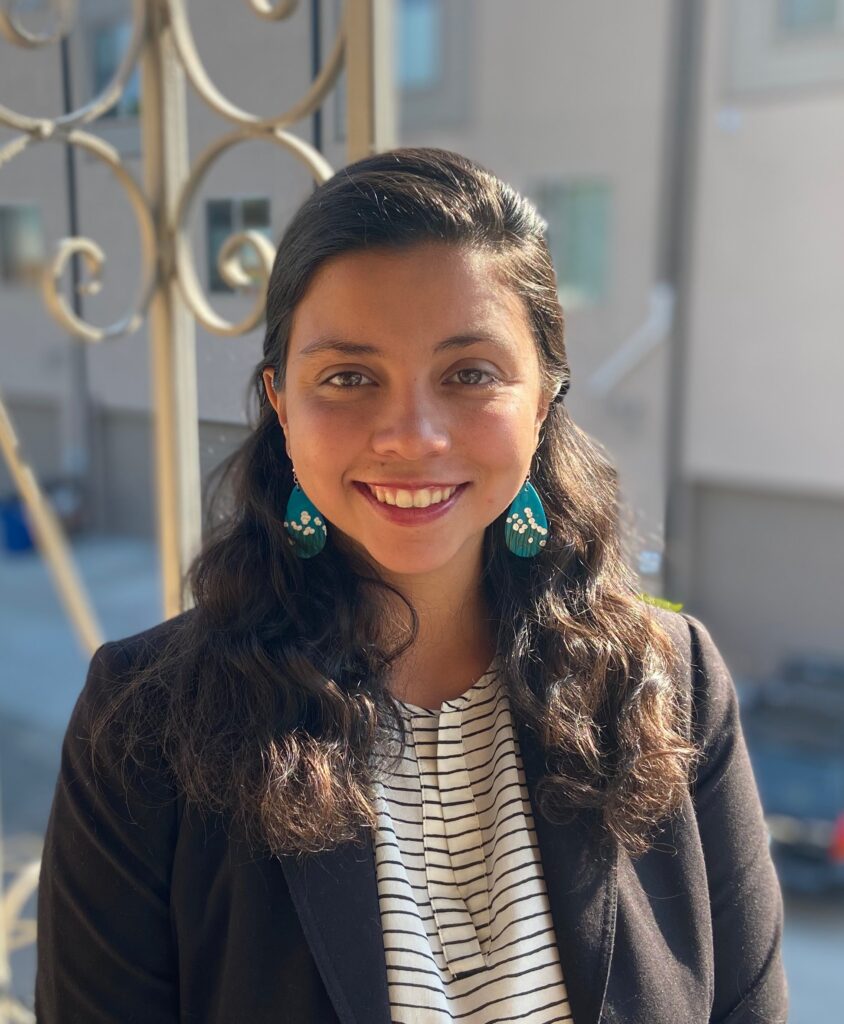 Isabel Cruz (she/hers/ella) is a passionate advocate dedicated to amplifying the voices of consumers and marginalized communities to promote equity and wellness in Colorado. Originally hailing from Brooklyn, NY, Isabel earned her BA in Sociology from Yale University with a certificate from the Multidisciplinary Academic Program in Human Rights. With over 6 years of experience in nonprofits across New York, New Haven, and Denver, she has dedicated her career to building power and nurturing leadership across diverse stakeholders to advance social change. In her role as Policy Manager at the Colorado Consumer Health Initiative, Isabel is committed to bringing people together to advocate for policy solutions that ensure all Coloradans can access affordable and affirming healthcare. In her free time, you can find her exploring on her bike, taking her dog Mariposa on hikes and walks, and playing Ultimate Frisbee!
Enjolie Lafaurie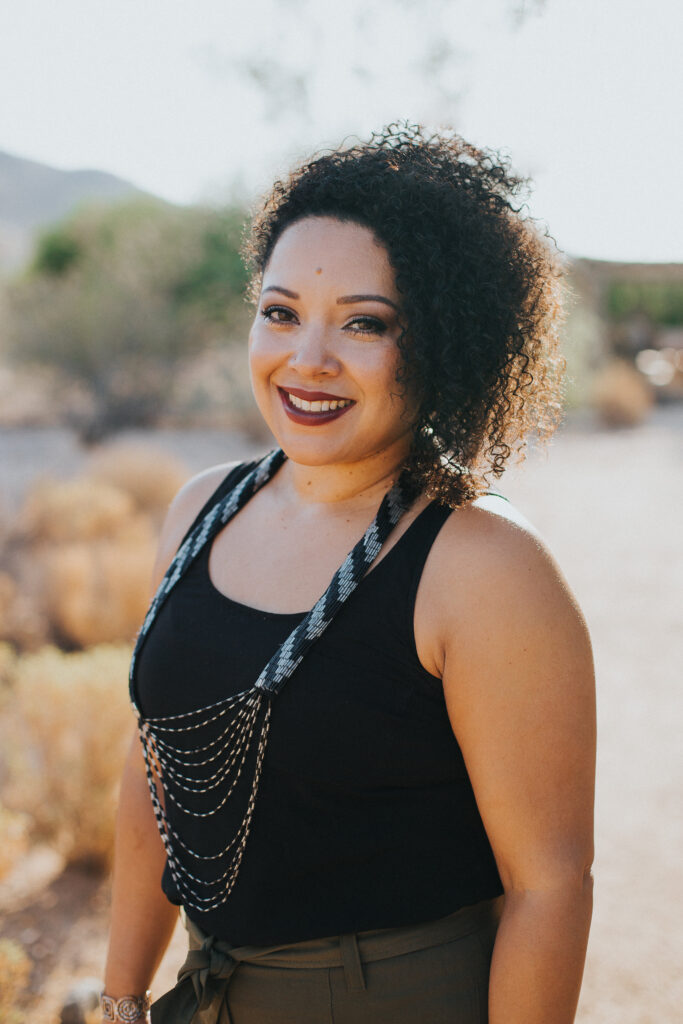 Enjolie Lafaurie is a mom, sister, tía, comadre, psychologist, hypnotherapist, womb to tomb doula, and business owner. Originally from Southern California, she is Afro-Cuban (Taino/Arawak) and Guatemalan (Maya). As a former faculty developer and professor specializing in the Psychology of Gender and Culture, her degrees from Arizona State University and the University of Southern California were in counseling psychology with an emphasis in multiculturalism. Dr. Lafaurie's passion for diversity resulted in her teaching in Tanzania, Africa, in 2004, on the prevention of HIV/AIDS, malaria, and other culturally bound practices. Additionally, in 2007, Enjolie became a certified hypnotherapist and in 2014 received training in mindfulness and biofeedback at New Mexico State University. Since transitioning out of academia, Enjolie is incorporating her varied experiences within the nonprofit sector. Given both her business and educational background she is now focusing on her role as the Co-Founder and the COO/CFO for the Cihuapactli Collective, a non-profit organization that supports families to reconnect with ancestral knowledge. As a bilingual professional, Dr. Lafaurie is a regular contributor to podcasts, called on for speaking engagements and as a consultant providing leadership and counsel to a variety of boards and organizations. Her most recent writing has been included in the book titled, Beyond the Surface of Restorative Practices: Building a Culture of Equity, Connection and Healing.
Sally Ching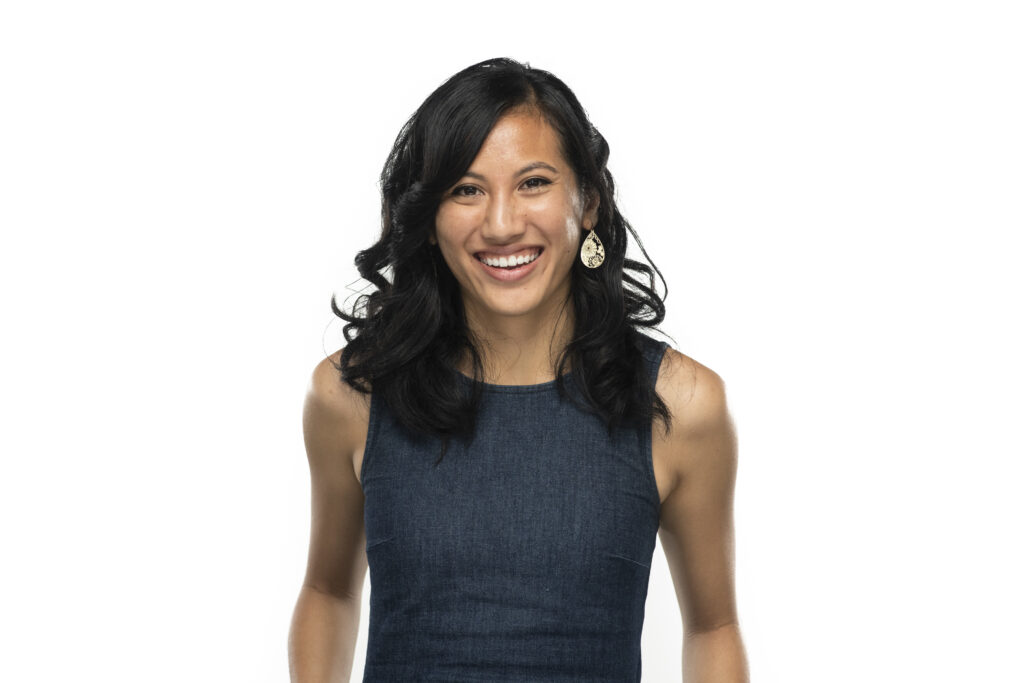 Sally Ching is the California Policy Manager at the Southeast Asia Resource Action Center (SEARAC). She leads the organization's state-level advocacy activities through policy analysis, coalition building, community engagement, and organizing. In this role, she aims to build key policy champions, uplift the work of local partners, and support and produce key legislation to advance SEARAC's priorities in the intersections of health, immigration, criminal justice, and education. As the child of refugees, Sally is driven by a commitment to advancing racial equity and people-powered policy by uplifting communities and connecting them with opportunities to build power. She holds a Master of Public Policy degree from the USC Price School of Public Policy and a Bachelor of Arts degree in Political Science from the University of California, Berkeley.
Katia Daley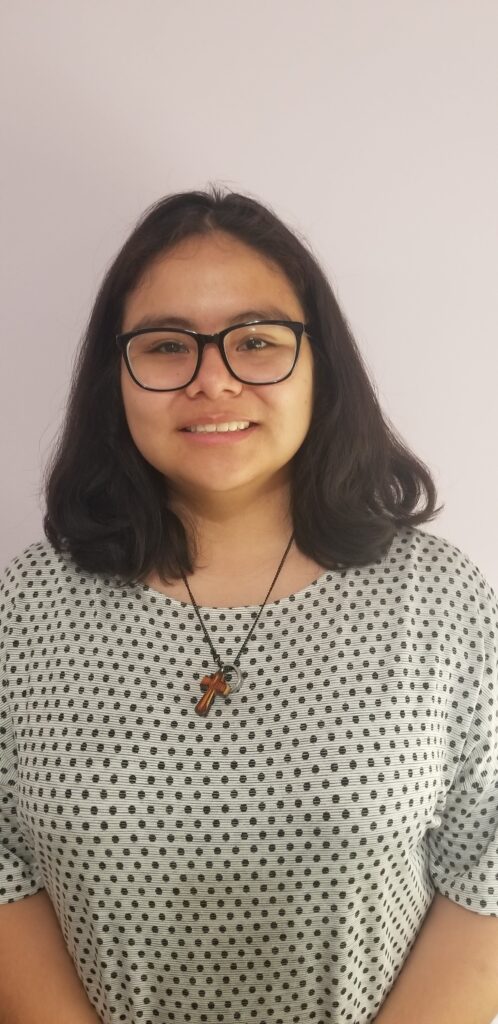 Katia Daley is the Healthcare Campaign Organizer for Connecticut Students for a Dream. Katia received her B.A. in Latino Studies and has her individualized major in Healthcare in the Latinx Community from the University of Connecticut in 2019. In her role in Connecticut Students for a Dream she leads the campaign work to expand access to healthcare for immigrant communities in CT with the goal to build base, develop leadership, and educate our community. She is responsible for coordinating the HUSKY4Immigrants Coalition and working with organizational partners, organizing C4D members around access to healthcare, and organizing and mobilizing the broader immigrant community and public in support.
Shannon Rempe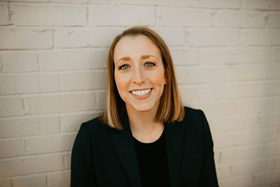 Shannon Rempe is the Health Law Fellow at the Kentucky Equal Justice Center (KEJC). At KEJC, Shannon litigates, lobbies, and advocates to ensure quality healthcare and healthcare access for all Kentuckians, regardless of who they are, where they came from, or where they live. Shannon uses a health equity lens, with a focus on the social determinants of health, to analyze the barriers to advancing health rights and improving health outcomes for all. Shannon is a graduate of St. Louis University where she received her JD in Health Law Studies and her MPH in Health Management and Policy.
Emma Morris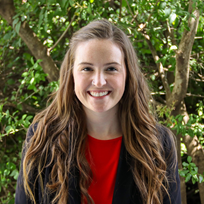 Emma Morris joined Oklahoma Policy Institute as the Health Care and Revenue Policy Analyst in April 2021, and she previously worked as an OK Policy intern and as the Health Care Policy Fellow. She has worked as a case manager with justice-involved individuals and volunteered as a mentor for youth in her community. Emma holds dual bachelor's degrees in Women's and Gender Studies and Public and Nonprofit Administration from the University of Oklahoma, and is currently working on a Master of Public Administration degree from OU-Tulsa. She is an alumna of OK Policy's 2019 Summer Policy Institute and The Mine, a social entrepreneurship fellowship.
Ari Holland-Baldwin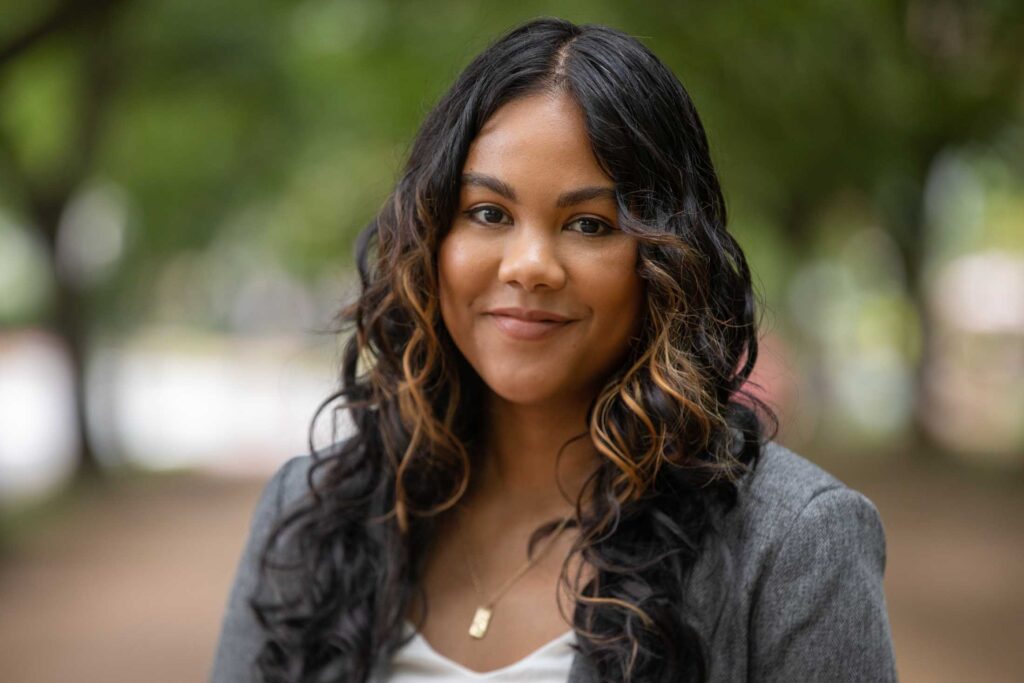 Ari Holland-Baldwin is the Advocacy and Policy Associate at Mary's Center, a Federally Qualified Health Center that provides health care, social, and educational services across the District of Columbia and in Maryland. There, she supports equitable access to all the services that individuals and families need to thrive, recognizing that health care alone is unable to address the full range of challenges patients may face. Ari previously served as a health policy analyst in the Texas State Senate, and is passionate about women's health and electoral politics. Originally from New Orleans, Ari studied Government at the College of William and Mary, and earned a Master of Public Affairs from the Lyndon Baines Johnson School at UT Austin. She lives in the District with her husband and two dogs, Cookie and Stella.
Anel Trevino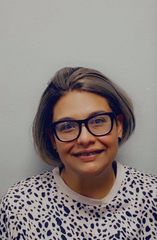 Anel Trevino is currently the Learning Collaborations Manager for the Bexar County Community Health Collaborative (The Health Collaborative). Anel is primarily responsible for developing partnerships and strengthening relationships to expand community services and support. Originally from Brownsville, Texas, where she completed her studies and received a Bachelor of Business Administration, majoring in Marketing. Anel moved to San Antonio in 2002 making this her second home where she began a career with the University of Texas at San Antonio and the University of Texas Health Science Center. Through her passion for working with community, she entered the area of social services. In 2013 Anel had the opportunity to learn about the Affordable Care Act (ACA) which was at the time being rolled out in communities. As the Senior Project Specialist for one of the first ACA programs, Anel found her place and passion. As the Co-Chair of the EnrollSA Get Bexar Covered coalition, she has advocated and worked side by side with community, city, and national leaders to deliver health care education and enrollment opportunities to address health disparities and reduce health risks. Through strong planning, dedication, creativity, innovation, dedication, and coordination, the group has received recognition for exceeding enrollment numbers for the Bexar County and surrounding areas. Anel has managed one of the CMS Navigator Programs in San Antonio, Texas which has been recognized for outstanding efforts in health care enrollment and education. As the ACA funding has been expanded in 2021, The Health Collaborative has been one of the organizations funded to have a Navigator Program, which Anel will once again be directing.
Amanda Arizola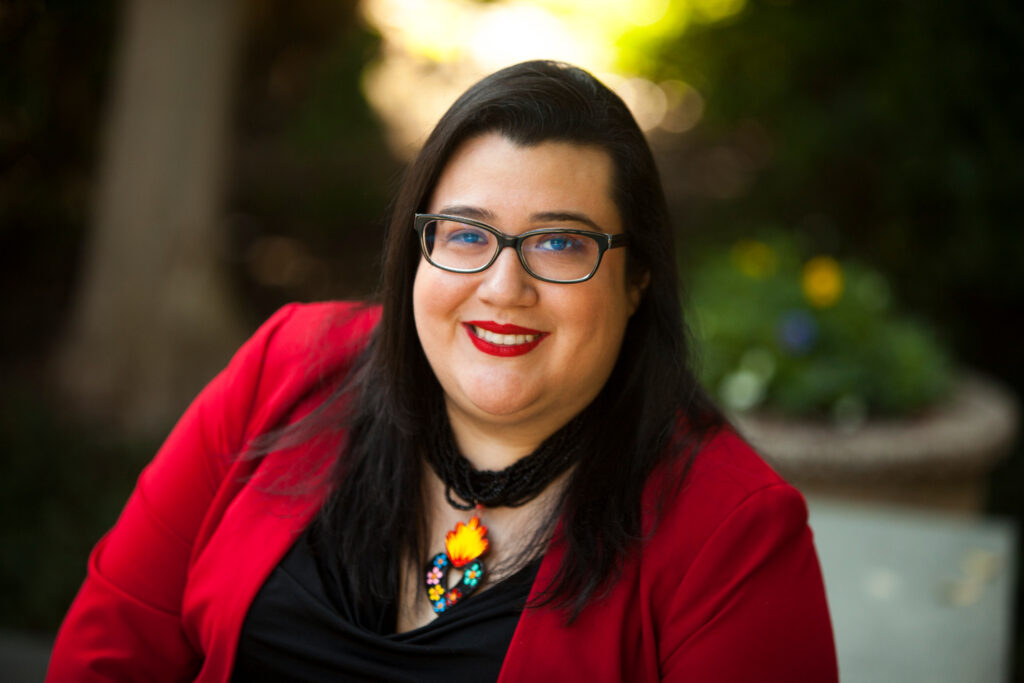 Amanda Arizola, MBA MHSM, is the Director of Strategy and Corporate Administration with One CommunityUSA, a nonprofit organization whose mission is to create safe, secure, and thriving neighborhoods. Amanda is also the co-founder and chief analyst for CoACT North Texas, another nonprofit, which focuses on human-centered design to promote innovation within nonprofit organizations and business entities. Ms. Arizola was appointed to the Tarrant County Hospital District, JPS Health Network, Board of Managers in January 2019 by Commissioner Devan Allen to represent Precinct 2. Amanda is the first Latina appointed to serve on the Board of Managers. Amanda's passion for community wellbeing has stemmed over a lifetime of community service advocating for and working with individuals and families towards financial stability, affordable healthcare, and Latinx literacy. A graduate of the University of Texas at Austin with a double B.A. in Government and Mexican American Studies; Amanda earned a Master in Business Administration and Master in Health Systems Management from Texas Woman's University. She is an alumnus of Leadership Women – Texas, The Op-Ed Project, serves as the Chair of the Community Advisory Board for KERA/KXT, the North Texas PBS Affiliate station, is a board member of the ReflectUS and the Dallas Advisory Board of the Hispanic Scholarship Fund. She is an advocate and long-term member of the Hispanic Women's Network of Texas and MANA de North Texas.
Zainab "Zee" Sulaiman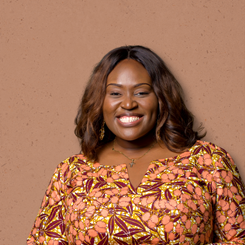 Zainab "Zee" Sulaiman, MSc is a reproductive justice-oriented researcher and advocate. Her work lies at the intersection of health equity, reproductive and gender justice, and access to knowledge, information, and services to produce sustainable communities. In her current role as Director of Communications and Advocacy at HealthConnect One, she directs efforts to engage community members, service providers, and maternal and child health experts in the organization's policy and advocacy action plan. Zee brings over 7 years of experience researching the intersection between sexual health and mental health and collaborating with grassroots organizations in the United States and Nigeria to advance sexual and reproductive freedom by building bridges between evidence-based solutions and community needs. She received her Masters of Science in Global Mental Health from King's College London and the London School of Hygiene and Tropical Medicine, and her BA in Psychology and Pan African-Studies from Drew University.
Laura Waddell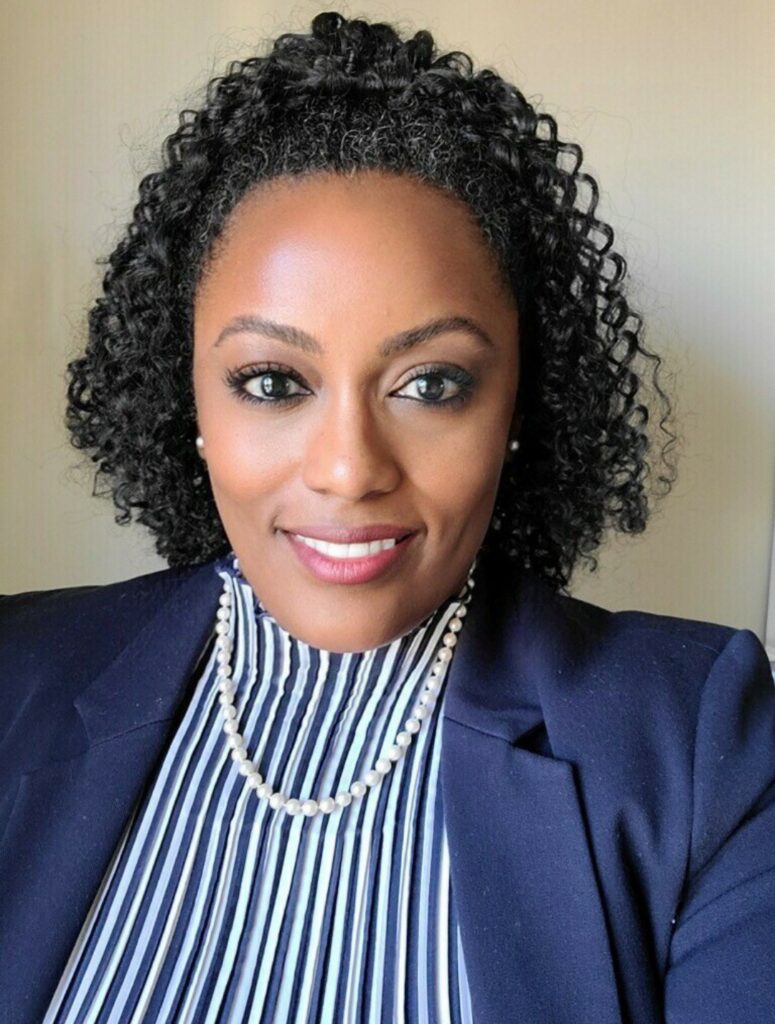 Laura Waddell is the Health Care Organizer for New Jersey Citizen Action (NJCA), a statewide grassroots organization that has been working to improve social, economic and racial justice in NJ for nearly 40 years. In her role, Laura organizes members, affiliate organizations, and partners around the organization's health care priorities and outreach work which also align with those of the NJ For Health Care Coalition and are dedicated to expanding access to quality, affordable health care to all New Jerseyans. She is passionate about all things related to social justice, advocacy, and public service. She comes to NJCA with a Master's of Science degree in Jurisprudence from Seton Hall University School of Law and a Bachelor's of Science degree in Marketing from Lehigh University. During her spare time, she loves spending time with her family and friends, her two small nieces; Maggie and Rose, watching movies and going to the beach.
Natasha Takyi-Micah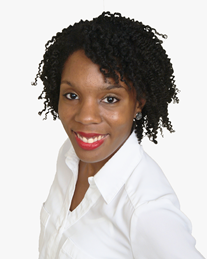 Natasha Takyi-Micah serves as a Public Policy and External Affairs Associate at The Center for Community Solutions. She came to Community Solutions with professional experience in both non-profit and government settings across Northeast Ohio. She also engaged in community outreach as an AmeriCorps volunteer for two years. She holds a Bachelor of Arts in Communication and Sociology from Hiram College and a Master of Public Health from Emory University's Rollins School of Public Health.
Jackie Leung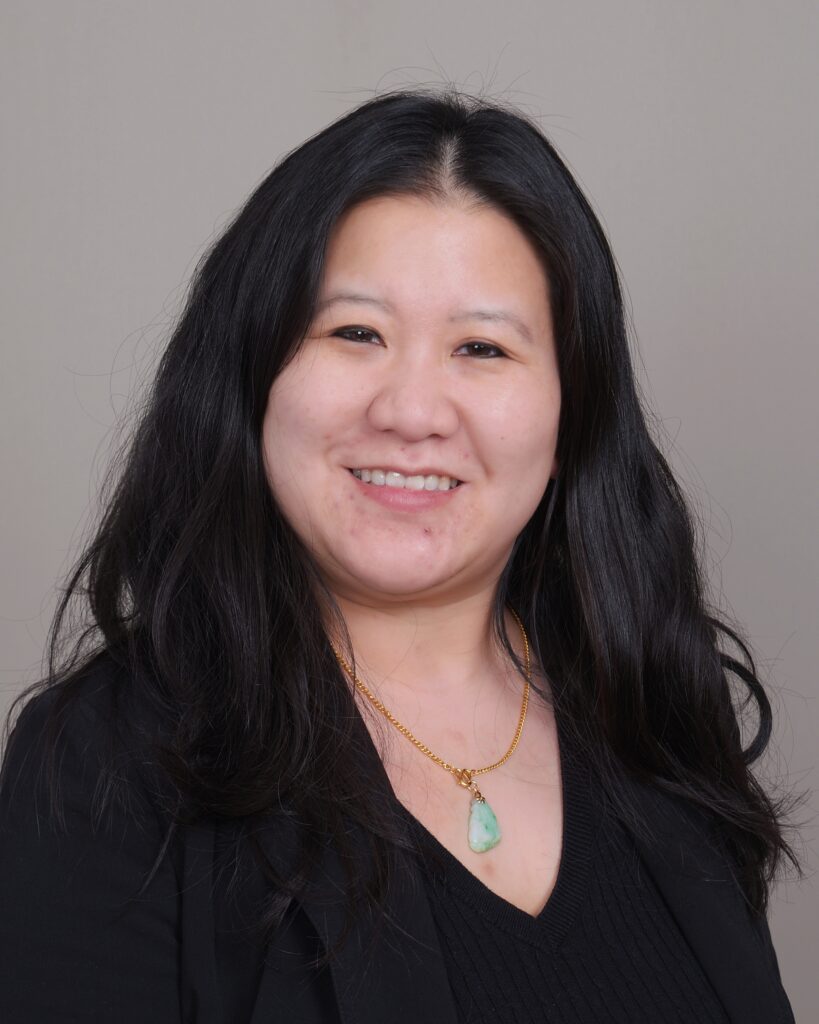 Jackie Leung is the Executive Director with the Micronesian Islander Community (MIC), a 501c3 based in Oregon, and an Assistant Professor at Linfield University. She serves on multiple commissions and organizations including the Oregon Commission on Asian and Pacific Islander Affairs, the Asian & Pacific Islander Caucus for Public Health, and is a Salem City Councilor. Jackie is a Ph.D. student at Oregon State University majoring in Public Health (Global Health). In her free time, Jackie enjoys spending time with her family.
Edith Avila Olea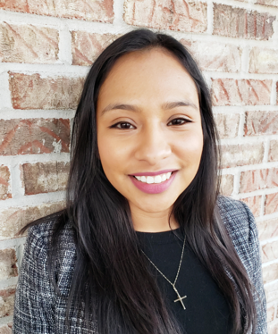 Edith Avila Olea is an advocate committed to social justice and equitable policy solutions. In 2020, Avila Olea joined the Illinois Coalition for Immigrant and Refugee Rights as the Policy Manager. Working closely with ICIRR members and partner organizations, Avila Olea focuses on policy research, state-level advocacy, education, and outreach around the issues of public charge, healthcare access, and social services. Previously, Avila Olea served as the Justice and Peace Associate Director at the Catholic Diocese of Joliet and as the Parish Outreach Coordinator at Catholic Charities in Joliet. Avila Olea holds a Master of Public Policy degree from DePaul University in Chicago and a Bachelor of Arts degree in Organizational Communication from Shorter University from Rome, Georgia. Avila Olea serves as the Vice President on the Board of Directors for the Spanish Community Center in Joliet. Avila Olea is proud to be an immigrant originally from Mexico.
Katherine Riley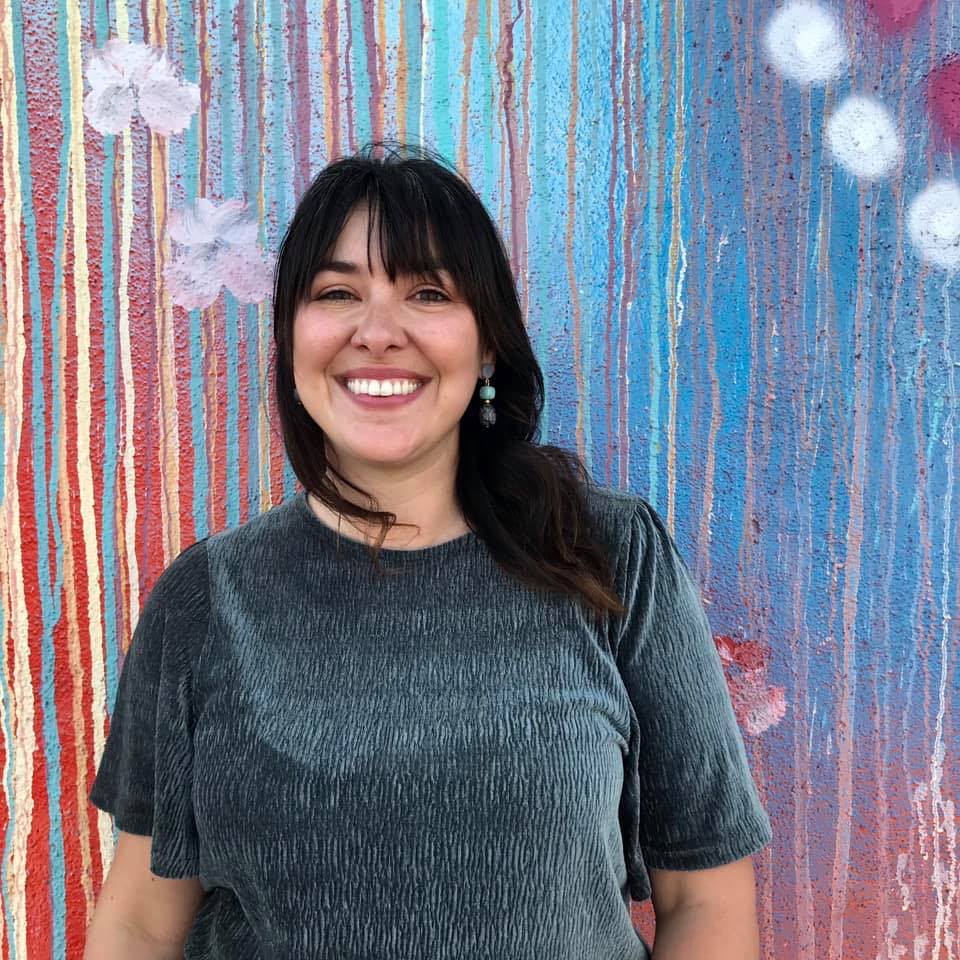 Katherine Riley (she/ella), Interim Policy Director at COLOR, is a queer Mexican/Salvadoran-American with a passion for social justice, particularly around gender, migration and health. Born and raised in Texas, she has a bachelor's degree in Anthropology from the University of California, Santa Cruz. Following graduation, Katherine lived in Istanbul, Turkey for two years which prompted her to work for the International Rescue Committee in refugee resettlement and job readiness for asylum-seekers. These experiences motivated Katherine to pursue a dual-Master's in Social Work and International Development with a certificate in Global Health at the University of Denver. Katherine has served as a high-school social worker for pregnant and parenting youth, with the City of Denver's Office of Immigrant and Refugee Affairs, and as a humanitarian researcher specializing in gender-based violence and mental health amongst refugee communities. Katherine is a board member for the Rocky Mountain Welcome Center, a Leadership Advisory Council member for the Center for Reproductive Rights annual summit, and a recipient of the 2021 Planned Parenthood Votes Colorado Champions for Choice Award. A social work lens, strong equity framework, and lived experiences with abortion have emboldened Katherine to work at the intersection of policy, research, and reproductive justice. She loves dancing, cooking, camping, and playing with her cat, Nova.
Jenelle Hoseus
Jenelle Hoseus has spent the last decade dedicated to public policy and healthcare advocacy. Throughout her time as an employee of the State government and non-profits, she has worked diligently with a focus on healthcare reform and quality improvement. She has worked with federal, state, and local governments on issues spanning from behavioral health, child welfare, Affordable Care Act, and long-term services and supports. Her time spent on Capitol Square has given her significant experience in legislative affairs and executive administration in her roles of Chief of Staff and Legislative Director. Jenelle has worked for the Ohio House of Representatives, the Department of Alcohol and Drug Addiction Services, Job and Family Services, the Department of Medicaid, Nationwide Children's Hospital, and the Healthcare Collaborative of Greater Columbus.
Shoshi Preuss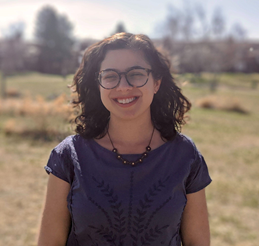 Shoshi Preuss is the Policy Analyst for Covering Kids and Families (CKF). She joined the Colorado Community Health Network, the lead agency for CKF, in June 2019. Shoshi's primary responsibilities are to lead and implement CKF's advocacy strategy, including researching and analyzing state and federal rules and regulations, developing policy and advocacy recommendations, and distilling policy information into accessible reports, fact sheets, and blog posts. Shoshi earned a bachelor of arts in health, behavior, and society from the University of Rochester, and has a background in program advocacy. In her free time, Shoshi enjoys reading, exploring the outdoors, and spending time with her friends and family.
Sarah Maresh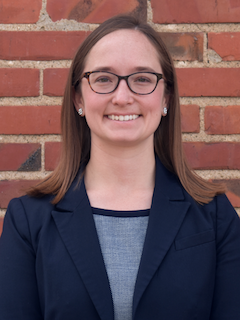 Sarah Maresh is the Health Care Access Program Director at Nebraska Appleseed, a non-profit organization that uses legal, policy, and community organizing strategies to fight for justice and opportunity for all Nebraskans. Sarah grew up in small-town Nebraska and graduated with her undergraduate degree from the University of Nebraska-Lincoln in Sociology and International Studies. During her undergraduate career, Sarah was a health care and legislative intern at Appleseed and volunteered teaching English as a second language at a local community center. Sarah then went on to law school where she graduated with the highest distinction from the University of Nebraska College of Law. After law school, Sarah practiced law at a private law firm. Sarah returned to Appleseed first as a staff attorney, where she worked to ensure that all Nebraskans have access to quality, affordable health care. Her work has included extensive legal and policy work on Medicaid expansion and advocacy for policies that strengthen Nebraska's Medicaid program and improve health care access for all Nebraskans.
Gabriella Barbosa
Gabriella Barbosa is the Managing Director of Policy at The Children's Partnership, where she leads the development, implementation, and supervision of a multi-issue advocacy agenda focused on advancing systemic changes that protect and promote the health and well-being of children from historically marginalized communities through public policy, research, partnerships, and community engagement. Gabriella has over a decade of experience using various advocacy strategies to achieve a more just and equitable society for children through laws, regulations, and executive actions that improve the conditions in which children live, learn, develop, and play. She previously served as the Public Policy Director for a local elected official and a non-profit advocacy organization, where she developed and utilized a policy-making approach that shifts power to community members as the drivers of systemic change for themselves, their families, and their communities. Gabriella began her legal career as an Equal Justice Works Fellow in the Children's Rights Project at Public Counsel, where she designed and led an advocacy project that improved the academic outcomes of immigrant students and students from immigrant families using direct legal representation, impact litigation, policy advocacy, and community education. She was also previously a public school teacher in South Los Angeles. Gabriella is a proud daughter of immigrants. She received a B.A. in Political Science and Human Rights from Columbia University and a law degree from Columbia Law School.