Second Class of Fellows Graduates from the National Academy for Health Equity in System Transformation
Andrea Heyward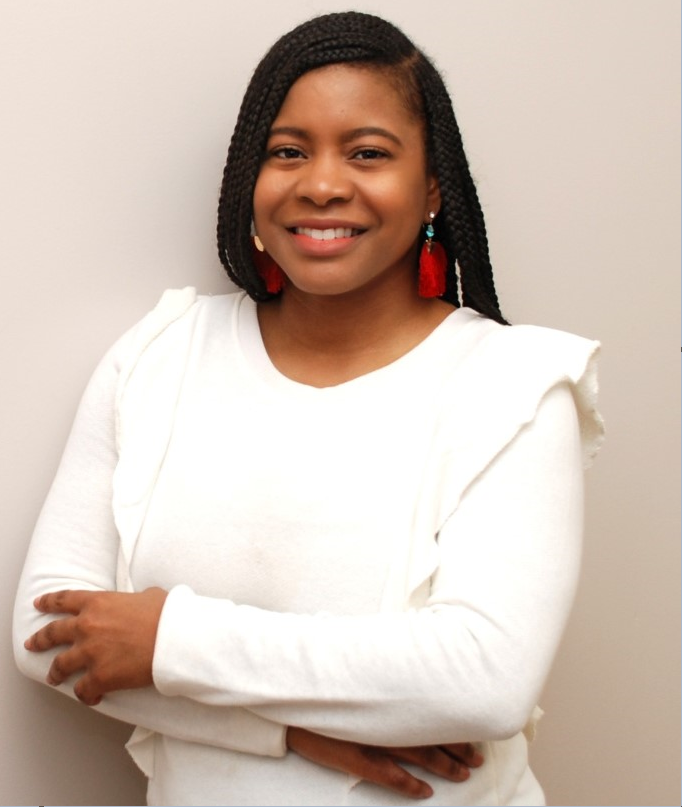 Andrea Heyward has over a decade of experience working in the public health and health care sectors. She has supported the efforts of numerous community-based and health care organizations providing expertise in areas of community health, adolescent health, maternal and child health, women's health, rural health and the integration of evidence-based models to include the Community Health Worker (CHW) model. She is an experienced program manager and capacity-building professional; having established skills as a technical assistance provider, quality improvement coach, and trainer. She is also an experienced grant writer and reviewer. Andrea is most proud of her work as a health educator, working alongside community health workers across the state to improve access to prevention education, resources and health care services. Her passion for health equity and utilizing the strengths of communities to foster change brought her to the Center for Community Health Alignment.
Andrea completed a Master of Health Science degree in Health Education and Health Communication from Johns Hopkins Bloomberg School of Public Health in 2010. She received additional certification in Health Communication with a focus in social and behavior change communication. Andrea is also proud alumni of the University of South Carolina, having received a Bachelor of Arts in Experimental Psychology and minor in Health Promotion, Education and Behavior. She is also a Master Certified Health Education Specialist.
Holly Pendell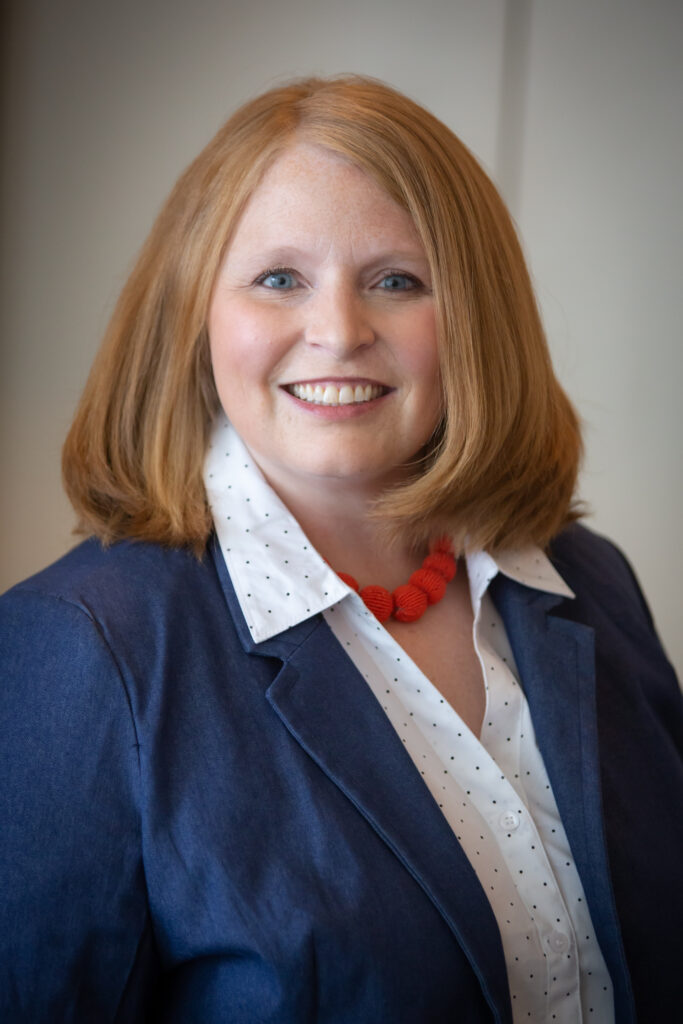 Holly Pendell has been engaged in public policy and health care advocacy for nearly 20 years. Holly is Director of Advocacy and Activist Engagement for the National Multiple Sclerosis Society. Using her experiences as a former staffer for an U.S. Senator and the former Lt. Governor of Ohio, Holly encourages and educates people living with MS on how to build relationships with their state and federal legislators. In this role, Holly engages activists in developing and sharing their stories related to access to health care, affordable prescription drugs and disability rights to influence policy at every level of government. In Ohio, Holly is serves on the leadership team for the Ohio Consumers for Health Coverage. She manages advocacy and policy efforts in Ohio and Michigan, in addition to her national role creating and maintaining a year-round activist experience for the Society. Most recently Holly was appointed to the Ohio Prescription Drug Transparency and Affordability Council and has also served on the Ohio Governor's Council for Medicaid Buy-In for Workers with Disabilities. Holly resides in Hilliard, Ohio and is a graduate of Denison University.
Hortencia Armendariz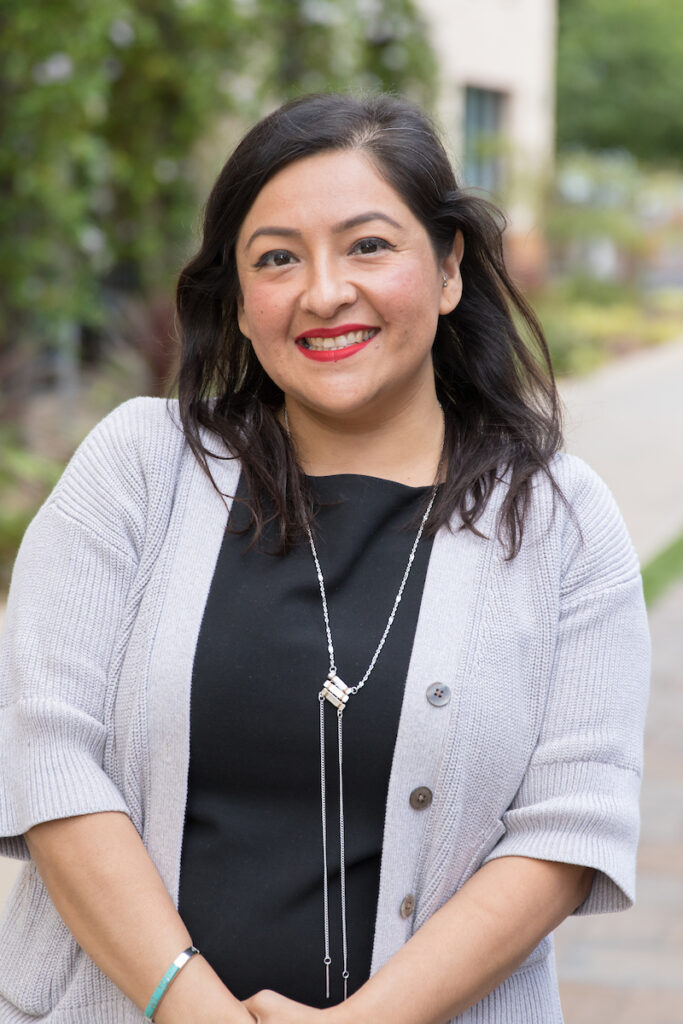 Hortencia Armendariz has been in the labor movement for over 19 years, since she began as a grassroots community organizer for the United Farm Workers in the borderlands of the tip of Texas. She has worked with SEIU since 2005, leading statewide campaigns, operationalizing vision and programs, and developing strong leaders. In Texas, she organized public-sector workers and negotiated with school districts and public administrations at the city and county levels over worker benefits and working conditions.
In 2009, she joined SEIU-UHW in the Kaiser Permanente Division, where she worked on the labor-management partnership and led the field program through two contract negotiations. Armendariz currently leads the Healthcare Justice division of SEIU-UHW, which organizes everyday people around the mission of ensuring everyone has affordable, accessible, high-quality care provided by valued and respected caregivers. The innovative program identifies, recruits, and trains patients, healthcare consumers, and working families to advocate for themselves as leaders in their communities, within the healthcare systems and to navigate the political environment to achieve healthcare justice. Armendariz is also on the board of the SEIU International Latino Caucus and Futuro Health. Futuro Health was established with a commitment of $130 million by Kaiser Permanente and SEIU-United Healthcare Workers West (SEIU-UHW) negotiated by the union to grow the largest network of credentialed allied healthcare workers. Armendariz studied International Relations at the Instituto Tecnológico y de Estudios Superiores de Monterey (ITESM) in Monterey, Mexico.
Huma Zarif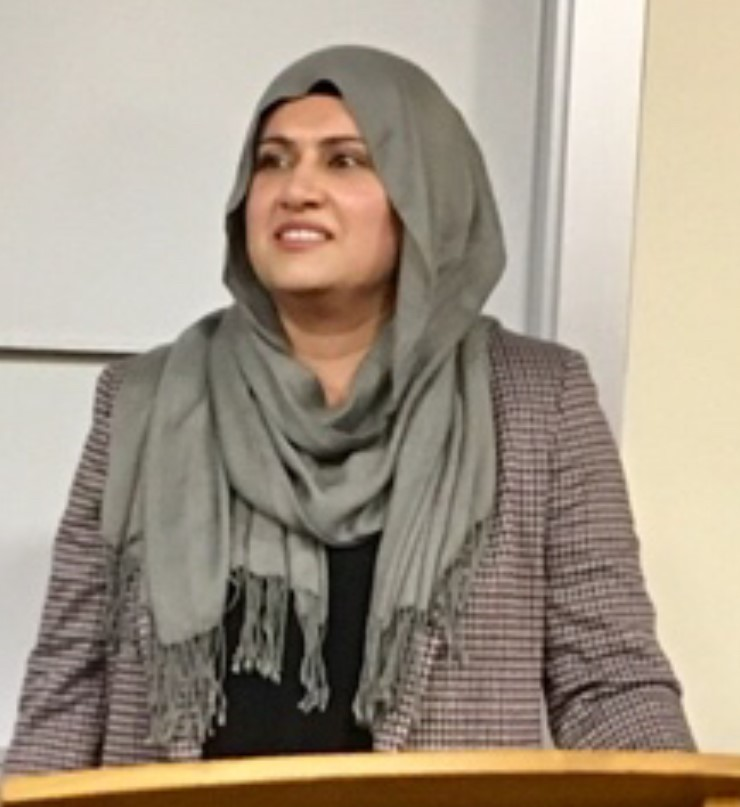 Huma Zarif is a staff attorney at Northwest Health Law Advocates (NoHLA) where she works on health care access issues including immigrant access to care, reproductive and sexual health care and services, behavioral health parity, and more recently on equitable access to COVID-19 testing and treatment. She serves on the steering committee of the Protecting Immigrant Families – WA coalition and is in the process of being appointed to the King County Immigrant and Refugee Commission. Huma graduated from University of California, Hastings College of the Law with a concentration in Health Law. Prior to law school, Huma worked as a social worker for over eight years, including at Harborview and Swedish Medical Centers. She obtained both her Bachelor of Social Welfare and Master of Social Work from the University of Washington, School of Social Work.
Jessica Gilbertson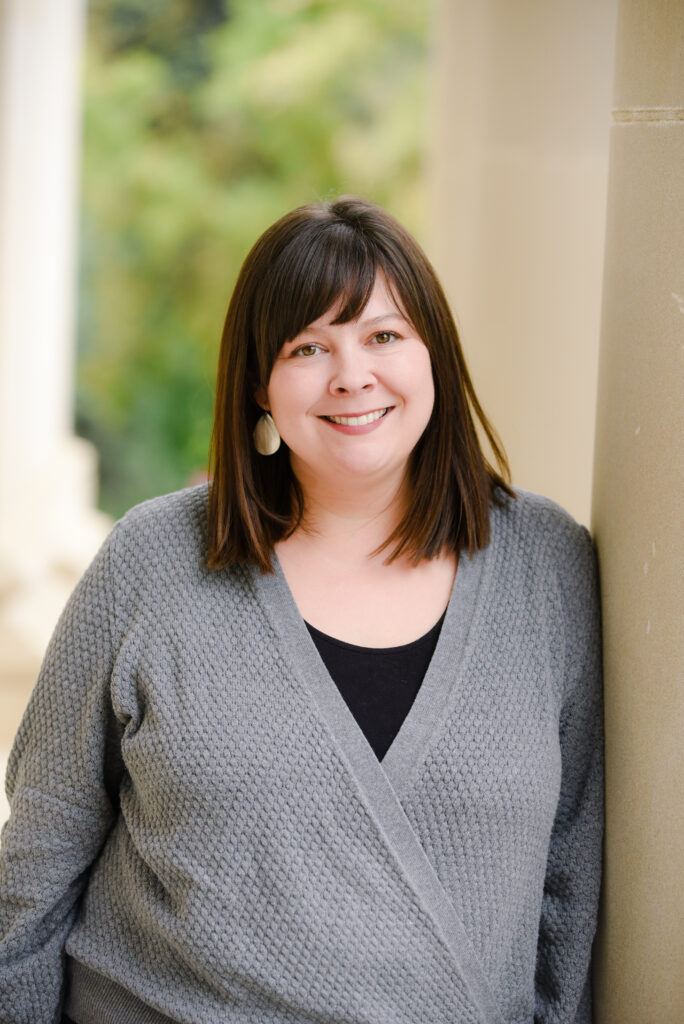 Jessica Gilbertson is the Policy and Partnership Manager with the Community HealthCare Association of the Dakotas. Her work focuses on advancing the priorities of Community Health Centers in the Dakotas through state and federal policy, as well as futhering organizational partnerships. Jessica has more than 15 years of experience working with nonprofits on advocacy and fundraising. She has previously worked with the North Dakota State Department of Health on a program aimed at reducing cancer health disparities across the state. Jessica is an enrolled member of the Turtle Mountain Band of Chippewa Indians and has a special interest in working on issues of health disparities amongst American Indians. Jessica received a bachelor's degree in communication from North Dakota State University and a Master of Public Administration Degree from the University of North Dakota. She lives in Bismarck, ND with her husband and two children.
Katie Heidorn
Katie Heidorn is the Executive Director of Insure the Uninsured Project (ITUP). Prior to leading ITUP, Katie spent the past two years from 2018 – 2020 as a Government Affairs Advocate for Health Net and was Development Director and policy lead at the nonprofit California Coverage and Health Initiatives from 2017 – 2018. From 2012 – 2016, Katie served for five years in the Brown Administration at the California Health and Human Services Agency as an Assistant Secretary of Program and Fiscal Affairs and Health Reform and as a Governor's appointee in a Senate-confirmed position, Deputy Secretary of Special Programs. Prior to her service in the Brown Administration, Katie was an Associate and Principal Consultant for health policy in the California State Senate Appropriations Committee from 2008 – 2011. She is also an alumna of the California Senate Fellows Program, serving in the office of then-Senator Tom Torlakson. Katie received her masters degree in Public Administration from the University of Southern California and her bachelor of arts and sciences degree in Biochemistry and Molecular Biology and Comparative Literature from the University of California, Davis.
LuAnne Brown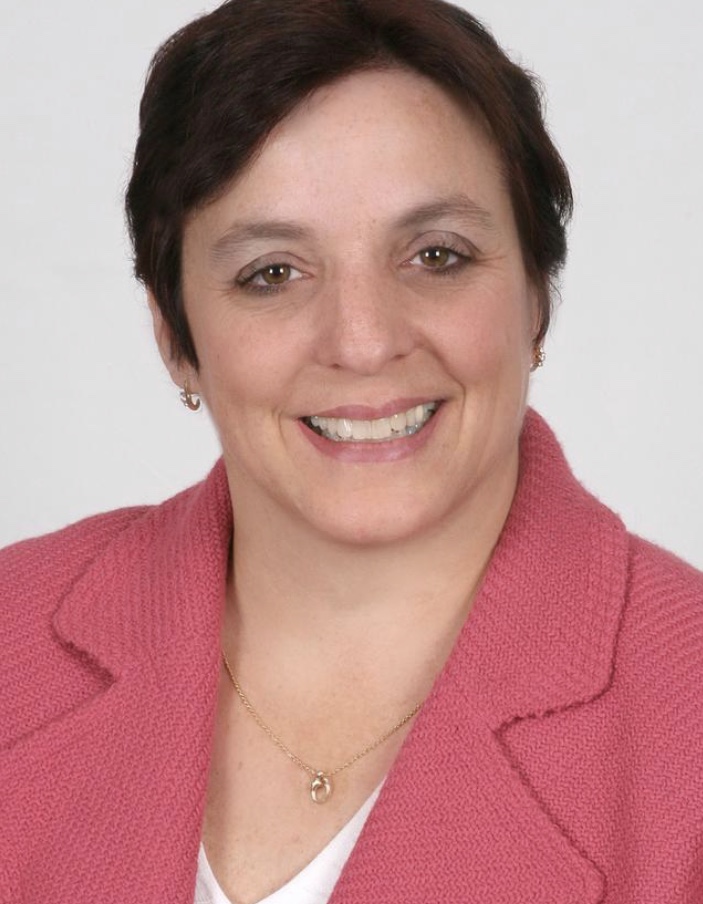 LuAnne Brown is the CEO of The Buffalo Prenatal-Perinatal Network, one of 16 Comprehensive Networks established by New York State in 1987 in response to the high infant mortality and low birth weight infants in the state. BPPN's, focus is to improve pregnancy outcomes, promote better maternal and infant health care, establish better linkages between existing programs, and ensure that families have access to the full range of preventative and primary health care, social support, and educational resources in Erie County. It identifies problems of adequacy, acceptability, and accessibility in the delivery of health and human services. The agency also initiates demonstration projects to address such problems, encourages and seeks support for the implementation of programs which have a positive impact on the community and especially populations which have the greatest needs and are difficult to serve, promotes coordination between service providers and provides informational and educational activities and products for providers and consumers in the city of Buffalo.
Max Hadler
Max Hadler is the Director of Health Policy at the New York Immigration Coalition. He works on a range of issues and campaigns at the city and state levels to improve health access, coverage, and delivery for immigrant communities. Prior to joining the NYIC team, he worked in many capacities related to access to care for immigrants, including project director and research associate at the UCLA Center for Health Policy Research, researcher at the UCLA North American Integration and Development Center, and Spanish-English medical interpreter at Yale-New Haven Hospital. Max received an MPH from the UCLA Fielding School of Public Health and an MA in Latin American Studies from the UCLA International Institute. He also holds a BA from Wesleyan University.
Meredith Kacsits Sugarman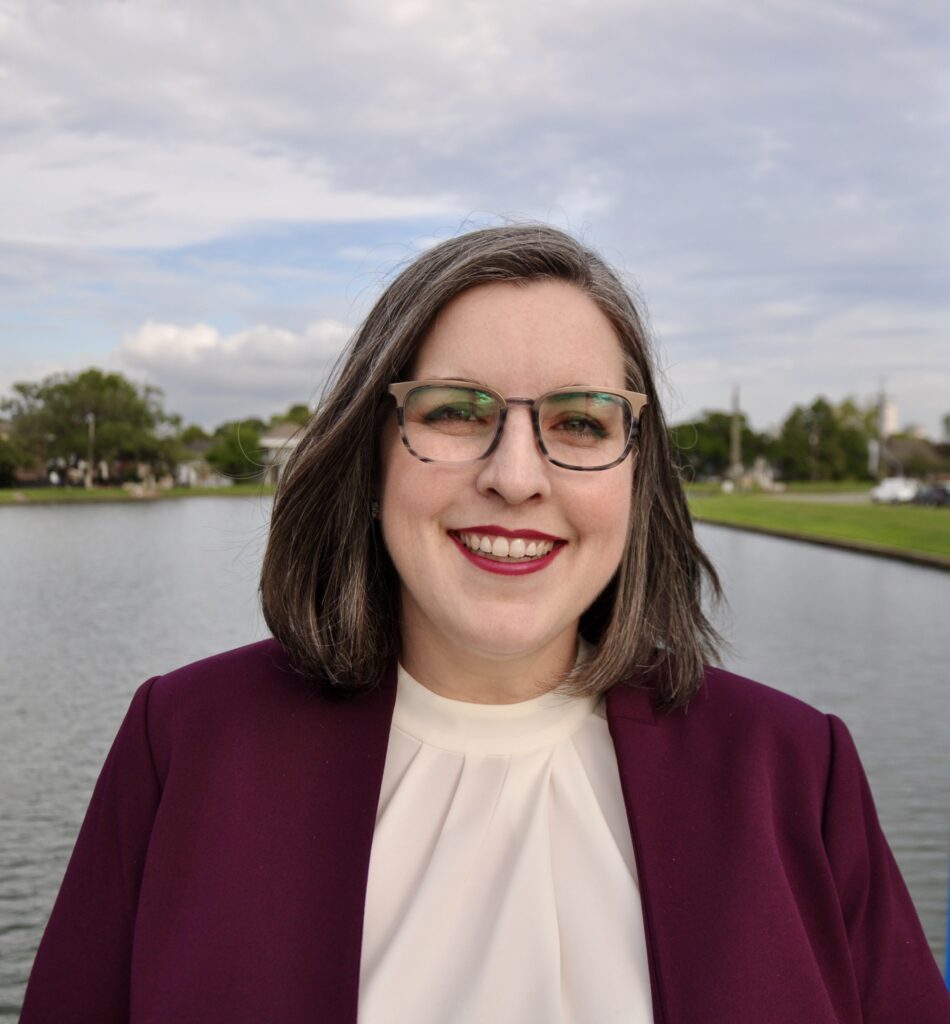 Meredith Kacsits Sugarman, MPH is the Associate Director of the Louisiana Community Health Worker Institute in the Center for Healthcare Value and Equity at Louisiana State University Health Sciences Center – New Orleans. Meredith's work includes providing technical assistance on community health worker (CHW) program development, financing, policy development and evaluation to state health agencies, community-based organizations, and health systems. She also conducts community-partnered research related to CHW workforce development in Louisiana and nationally.
Meredith previously worked with community and academic stakeholders to develop and implement community-partnered participatory research projects to address health disparities in New Orleans. Specific topics have included the health of formerly incarcerated people, intimate partner violence, innovation in population health, and chronic disease management. Through partnerships with the Centers for Disease Control and Prevention and the National Association of Chronic Disease Directors, she contributed to the development of a public-facing, policy-focused database as a resource for state health departments, researchers, and CHW organizations.
Meredith is a person with a disability and has a passion for serving the community. She is a founding Steering Committee member for Community Care Corps, a national initiative from the U.S. Department of Health and Human Services and the Administration for Community Living that centers on innovative approaches to keeping people with disabilities and seniors safe and supported in the community.
Meredith holds a Master of Public Health from Tulane University School of Public Health and Tropical Medicine and BA in Russian Area Studies and Political Science from Louisiana State University.
Reverend Robyn M. Anderson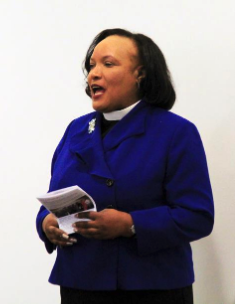 Reverend Robyn M. Anderson is an ordained Elder in the African Methodist Episcopal Zion Church. She currently serves as Pastor of the Blackwell AME Zion Church in Hartford, CT. She is the Director for the regional Ministerial Health Fellowship Advocacy Coalition encompassing Middletown, New Britain and Hartford, CT. Robyn served as an Associate Minister at Cross Street AME Zion Church in Middletown, CT for over 15 years. In the ministry at Cross Street AME Zion Church, Robyn had Pastoral Oversight of Administration, Christian Education, Women's Ministry, Family Life and Education; and currently serves as President of the Board of Directors for the Cross Street Training and Academic Center. Robyn served as the Former Coordinator for the Hartford District of the New England Conference Balm of Gilead Ministry. She served for four years as the New England Conference Christian Education Director. Robyn currently serves as the Chairperson for the AME Zion Christian Education Department of The Commission on Family Life and serves as Assistant Conference Director of the New England Conference Christian Education Department. Prior to relocating back to Connecticut, Robyn served in the ministry at Covenant Baptist Church in Washington, DC for over sixteen years.
Robyn is currently pursuing her Master of Divinity with a concentration in Urban Ministry at the Boston Campus of Gordon Conwell Theological Institute. She holds a Master's Degree in Counseling, Bachelor Degrees in Computer Science and Counseling, and an Associate Degree in Information Systems. She is a graduate of Middlesex Theology and Technical Institute, FaithWorks Leadership Institute, Connecticut Health Foundation's Academy for Health Equity Advocacy & Leadership (AHEAL), Saint Francis Clinical Pastoral Counseling Program, and Hartford Seminary Women's Leadership Program. She has a Graduate Certificate in Spirituality from Hartford Seminary.
Robyn Anderson has over thirty-five years of experience in the Human Services field. She most recently served as the Program Director for the Multidimensional Family Therapy, Training, Consultation and Quality Assurance Program for the State of Connecticut at Advanced Behavioral Health, Inc.
She has over thirty years of experience working with adults and adolescents who have co-occurring disorders. She has managed and directed Inpatient and Outpatient Substance Abuse Programs for adults and adolescents. Robyn has and continues to provide Clinical Consultation to state programs, community-based substance abuse treatment programs and the faith based community in the Hartford and Washington, DC areas. She is a facilitator for the Saint Francis Pastoral Counseling Program and has served as an Adjunct Professor and Lecturer for universities and community colleges. Robyn served as a Cultural Ambassador at the Yale Center for Clinical Investigation, a Church Liaison for the Imani Breakthrough Project, and as a Member of the Universal Health Interfaith Council. Robyn has authored many articles and publications that have been published in Psychology Journals.
As a change agent for the Human Services field, Robyn is a strong advocate for HIV / STD Education & Treatment along with culturally competent, innovative, trauma sensitive, gender specific, family driven quality services for families throughout the Diaspora.
Robyn is a National Trainer for Multidimensional Family Therapy (MDFT), a Licensed Alcohol and Drug Counselor (LADC) and Licensed Professional Counselor (LPC). Robyn Anderson is a Member of Governor Ned Lamont's Health Cabinet, a Middlesex Healthcare Corporatist and Co-Leader of the Middletown Health Enhancement Community Project. She is an author and has received many community service leadership awards.
Robyn loves the Lord and God's Church! Her favorite scripture is:
"Trust in the LORD with all your heart, and lean not on your own understanding;
in all your ways acknowledge Him, And He shall direct your paths." Proverbs 3:5-6 (NKJV)
Robyn is a member of the Eastern Pequot Tribal Nation. Robyn has a blended family and is the proud mother of 5 children and 10 grandchildren.
Timothy S. Jackson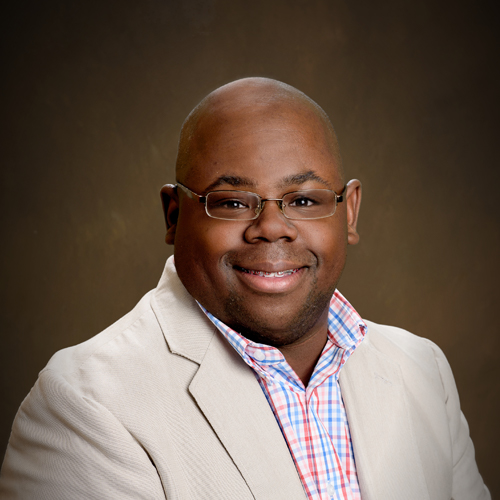 A native of Jackson, Mississippi by way of Huntsville, Alabama, Timothy S. Jackson currently works as the Director of Government Relations for AIDS Foundation Chicago (AFC). His work at AFC includes developing and managing the organization's government relations activities specializing in HIV-related state legislative matters regarding appropriations, health care reform and policy issues impacting the social determinates of health and health disparities.
Prior to joining the Policy & Advocacy team at AFC, Timothy served as a staffer to U.S. Congressman Mo Brooks (AL-5). In addition, he also served as Board President for Thrive Alabama—an AIDS Service Organization and Federally Qualified Health Center providing medical and support services care to the people of north Alabama including people living with or vulnerable to HIV.
A person living with HIV since 2009, Timothy's career is centered on a promise made to a late aunt who died from AIDS-related complications that he would spend the rest of his life advocating on behalf of people living with HIV and amplifying their voices. Timothy is a national speaker and facilitator on the importance of self-empowerment through the creation of networks of people living with HIV. Timothy is also a member of the Center for HIV Law & Policy's Positive Justice Project and the National Gay Black Men's Advocacy Coalition. Finally, Timothy is also the founder of The Promises Project, an online clearinghouse of HIV-related resources and media content for advocates and allies.
Timothy is a proud Political Science and History alum of Mississippi State University. He also holds an Associate of Arts degree in Liberal Arts from Holmes Community College. When not engaged in HIV advocacy, Timothy enjoys cooking up new recipes for his food blog, A Man about Food.
Willona M. Stallings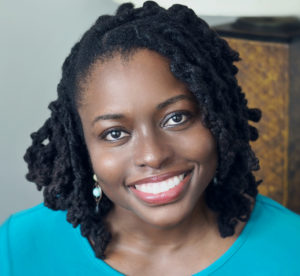 Willona M. Stallings, MPH has 20 years of public health experience in her home state of North Carolina. She is currently the director of two health initiatives designed to improve access to health coverage – one through the Affordable Care Act and the other related to North Carolina's pending move to Medicaid Managed Care. Both programs are housed at the Care Share Health Alliance, a statewide nonprofit whose mission is "collaborating for health equity."
Throughout her career, Willona has served on various statewide committees aimed at improving the health of all North Carolinians, including the Governor's Task Force for Healthy Carolinians, NC Institute of Medicine's Task Force on Early Childhood Obesity Prevention, NC Institute of Medicine's Task Force on Rural Health, and Eat Smart Move More NC's Executive Committee. She believes every human being deserves access to quality, affordable, whole-person healthcare – a belief that was informed by her late mother's 14-year battle with kidney disease.
Willona holds a Bachelor's degree in Psychology and a Master's degree in Public Health from the University of North Carolina at Chapel Hill, along with a Certificate in Nonprofit Management from Duke University.
Zaida Dedolph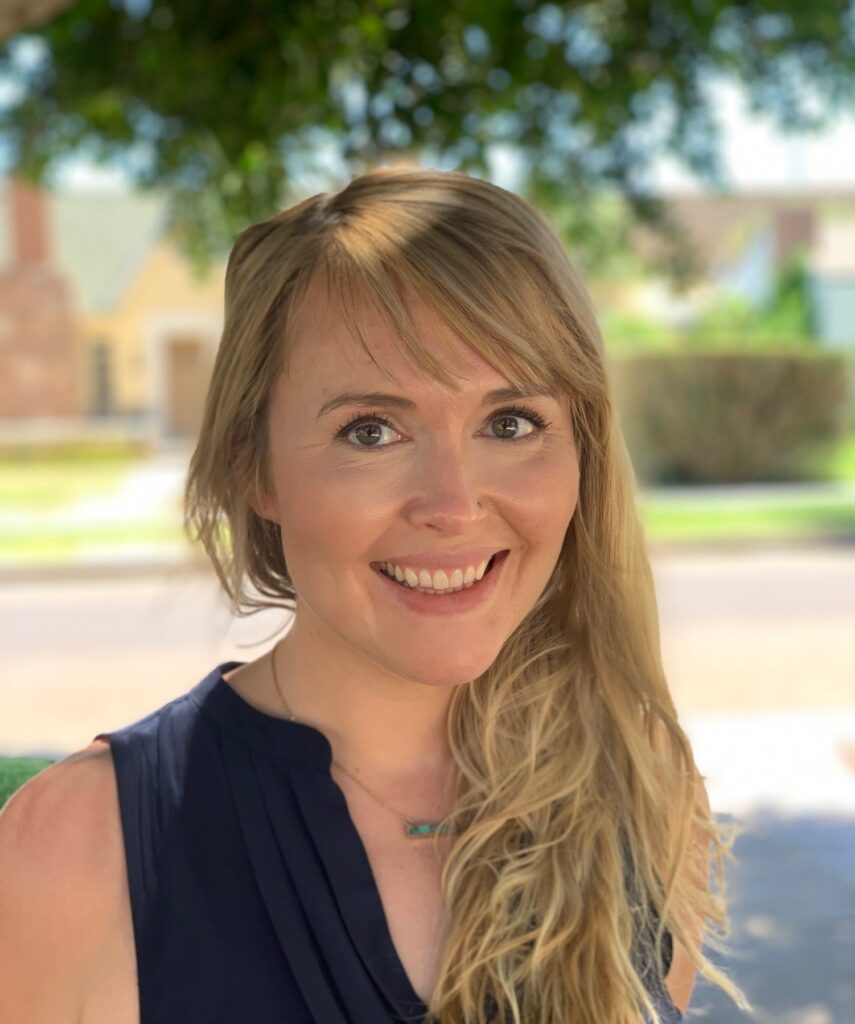 Zaida Dedolph serves as Director of Health Policy at Children's Action Alliance, Arizona's independent voice for children. She has worked to enact change at the individual, organizational, and systems levels. Her experience in public policy has focused on addressing local, state, and federal barriers to health equity, including improving access to physical and behavioral health care, housing, food security, and financial wellbeing. She holds a Master's degree in Public Health from the University of Arizona and a Bachelor of Science degree in Anthropology and Bioethics from Loyola University Chicago.
Dr. Zeenia Junkeer
Dr. Zeenia Junkeer was born in Colombo, Sri Lanka, and raised in Beaverton, Oregon. Trained as a naturopathic physician, Zeenia has combined her work in social and racial justice advocacy with her training as a physician to work towards equitable health outcomes that center healing and liberation through traditional ways of knowing. Dr. Junkeer is an experienced organizer, facilitator, advocate, systems thinker, strategist, and health care professional. Currently, Zeenia is the director at the Oregon Health Equity Alliance (OHEA), one of four regional health equity coalitions in Oregon, focused on health equity policy, systems, and environment change grounded in racial justice.
Sybill Hyppolite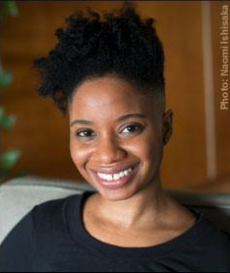 Sybill Hyppolite joined the Washington State Labor Council, AFL-CIO as Legislative Director in October 2019. She works alongside WSLC Government Affairs Director Joe Kendo to advance the Shared Prosperity agenda of the largest labor organization in Washington state. Prior to joining the WSLC, Hyppolite served for five years as the Healthcare Policy Specialist at SEIU Healthcare 1199 NW, where she worked with labor and community partners to advance legislation and co-create policies to improve access to health care. She also has supported union members to bargain strong contracts. Hyppolite's career has centered on social justice, empowerment, and self-determination. As an organizer at the Chicago Coalition for the Homeless, she worked on a labor-community campaign to advance hospital accountability. She also brings international experience, having conducted policy research in Haiti funded by a Harvard Kennedy School program. At Partners In Health, she coordinated multi-national logistics and partnerships to help patients access medical treatment abroad. Hyppolite holds a Master of Science in Society, Human Development, and Health from Harvard University. She has firsthand experience of the importance of labor unions in marginalized communities. Raised by Haitian parents in a union household, Hyppolite learned organizing strategies from her mother, an administrative assistant committed to the struggle for equity. Today, she maintains a commitment to her local community as a yoga facilitator exploring collective healing for collective action.