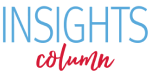 It's the end of the school year, and students across the country are getting their report cards. But term papers and final exams aren't the only things being graded. In a recent study published in Health Affairs, a team of researchers evaluated insurance plans based on the new guidelines in the Affordable Care Act. Many plans did not make the grade.
The Affordable Care Act assesses insurance plans by actuarial value: What percentage of the average person's medical costs will a plan cover? To help consumers compare plans, they are divided into tiers. Platinum plans are the most generous and cover 90 percent of costs, leaving enrollees responsible for only 10 percent in deductibles, copayments, and other cost-sharing. Gold plans cover 80 percent of covered services, silver plans pay for 70 percent, and bronze plans take care of only 60 percent. A plan that covers less than 60 percent of costs, on average, "fails" and generally can't be sold after 2013.
According to the Congressional Budget Office (CBO), an estimated 20 million Americans will buy insurance through the new exchanges once the Affordable Care Act is fully implemented. Insurers will no longer be allowed to deny people coverage due to their pre-existing conditions, essential services like maternity care and behavioral health care will be covered, and there will be limits on annual out-of-pocket costs.
So, are insurers ready?
There's some good news and some bad news.
The good news is that most job-based plans are already doing pretty well. Almost 60 percent of Americans get their health insurance through an employer, and the majority of their plans are already in the platinum or gold categories. The average "grade" is 83 percent-a gold plan.
The bad news is for people who have to buy their own insurance. While employers can negotiate with health insurers to get better coverage at a lower cost, individuals don't have that bargaining power. As a result, plans sold in the individual insurance market tend to be more expensive and cover fewer services. The research team found that more than half of those who bought their own insurance in 2010 had plans that covered less than 60 percent of costs, which they refer to as "tin plans." Average out-of-pocket health care costs for families with these plans were twice as high as those of families with job-based plans.
Thankfully, these tin plans won't be around for much longer. Once the Affordable Care Act is fully implemented in 2014, even those who buy their own insurance will be able to get comprehensive coverage.