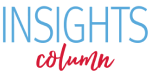 Women in the Coverage Gap Routinely Go Without Needed Health Care Services
This post was written by guest blogger, Danielle Garrett, Policy Analyst, National Women's Law Center, dgarrett@nwlc.org.​
Access to affordable health coverage is important for everyone, but it is a particularly salient issue for women. Women more often manage multiple chronic conditions and pay more than men in out-of-pocket costs, which makes them particularly vulnerable to health care costs. As a result, their health care needs go unmet, with women routinely foregoing needed services and care. Before the Affordable Care Act, one in four women reported going without needed health care because they could not afford it.
The Affordable Care Act expands access to affordable health coverage, requires preventive services (like pelvic exams and routine physicals) to be covered without cost-sharing (like copays and coinsurance), and places caps on out-of-pocket health care costs. This ensures that most women will no longer have to make the difficult choice between paying their bills and visiting the doctor.
However, because some states have not accepted the federal money available to expand Medicaid coverage to more low-income individuals, more than 3 million women are not benefiting from these changes.
New Report Indicates That Low-Income Women Face Risks in Coverage Gap
New research from the National Women's Law Center (NWLC) shows that these women are particularly vulnerable to forgoing important health care services.
The NWLC's report, "Mind the Gap: Low Income Women in Dire Need of Health Insurance," illustrates the risk this coverage gap poses to low-income women's health.
More specifically, the report shows that women in the coverage gap also experience a gap in receiving health care. For example, low-income women without health insurance report going without needed care (because of cost) two and a half times as often as low-income women with health insurance.
In general, low-income women without health insurance are significantly less likely to access basic health care services on a regular basis and are less likely to use important preventive services than women who have similarly low incomes (but who are covered by public or private health insurance).
There are also disparities in access to health care on the state level. For example:
In Oklahoma, insured low-income women received their recommended mammograms approximately 2.3 times as often as low-income women without insurance.
In Texas, insured, low-income women report having a regular health care provider twice as often as low-income women without health coverage.
In Pennsylvania, only 41 percent of low-income women without insurance received their recommended colon cancer screenings, compared to nearly 70 percent of low-income insured women.
Women will continue to face limited access to care if they remain in the coverage gap between today's Medicaid program and the new coverage under the Affordable Care Act. If, however, states accept this federal money and expand coverage through Medicaid, they would ensure that all low-income women can access the care they need to lead healthier lives.