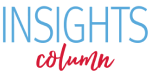 Why the DC Cancer Consortium Opposes "Tobacco Rating"
This post is a guest blog by Staurt Berlow, Public Policy Manager, at The DC Cancer Consortium.
The DC Cancer Consortium and our 75 organizational members are committed to reducing the toll of cancer in the District of Columbia, particularly among low-income and underserved populations. That is why we so strongly oppose tobacco "rating." And that is why we are so appreciative to the District of Columbia Health Benefit Exchange (HBX) Executive Board for prohibiting this practice.
Tobacco rating is the practice of charging tobacco users higher health insurance premiums than non-users. Although the federal health care law prohibits rating based on gender and health status, it authorizes insurers to raise premiums by up to 50% for smokers and other tobacco users. Makes sense, right? Of course we want to incentivize smokers to quit such an unhealthy and costly addiction. But, we also know that quitting is not easy, and smokers require support and access to evidence-based cessation programs to reduce their tobacco use.
If the District of Columbia permitted the practice of tobacco rating, it would end up pricing people who most require tobacco cessation services and programs—low- and middle-income residents—out of the insurance market. Imagine, for example, earning only $17,000 per year and seeing your insurance costs increase from around $60 a month with Affordable Care Act tax credit subsidies to more than $350 monthly because you're a smoker. Clearly that presents a financial pressure to forego insurance…and the coverage for cessation programs that come along with it. Suddenly, quitting smoking becomes a lot more difficult.
Had the tobacco rating proposal gone forward, health insurance would have become unaffordable for many DC residents, and they would have lacked much of the support necessary to attempt quitting. Quitting smoking is not easy, and no evidence exists to support the contention that financial incentives alone increase quit rates. Though the Consortium passionately seeks to reduce tobacco use in the District, tobacco rating would not accomplish that.
Currently, 700 District residents die each year from tobacco use, and total direct and indirect costs attributable to tobacco in DC reach almost $500 million annually. Additionally, more than 30% of African Americans in DC use tobacco, compared with less than 10% of the white population. Making cessation programs available through affordable health plans is especially important since the District has not invested in public cessation programs in recent years and our jurisdiction's Tobacco Quitline has faced ongoing budget challenges. Tobacco rating would have led to further degradation of available cessation initiatives—accompanied by increased illness and expense.
Tobacco rating would increase insurance premiums, pricing many residents out of coverage, and thereby eliminating cessation options for DC's low- and middle-income population. This would have led to very real health impacts for our neighbors, and continued escalating costs for the District. We thank the HBX Board for recognizing the critical need for access to cessation programs in DC.
We will continue to urge the District government to strengthen legislative and regulatory restrictions on tobacco use, sale, and marketing. However, as we do, we are gratified that current smokers will receive the cessation services and support they need to quit through their insurance coverage. Tobacco rating would simply limit or completely prevent this necessary option for too many District residents. Thank you to the DC HBX Board for wisely voting to preserve cessation options for smokers and making it easier for them to quit such a deadly and costly addiction.