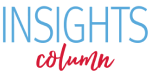 Why the Affordable Care Act Will Not Cause Employers to Drop Health Coverage
Opponents of the Affordable Care Act claim that the law will lead employers to drop employee health coverage, forcing workers to obtain coverage on their own. A recent fact sheet by Families USA refutes this myth and explains the following:
Employers that currently offer coverage will continue to do so.
Offering coverage is in employers' interests.
The Affordable Care Act will help small employers offer coverage.
Not covering employees shifts costs to the government, families, and other businesses.
In order to protect employees, the Affordable Care Act requires businesses with 50 or more workers to offer affordable coverage; if they don't, they may face penalties. Opponents say employers will accept these penalties and leave their employees to purchase coverage on their own. But that's not the reality.
Last month, the International Foundation of Employee Benefit Plans released a survey of nearly 1,000 employers representing nearly 20 different industries that captures how the Affordable Care Act is affecting employers' health coverage offerings. The survey found that the vast majority of employers— 94 percent—"definitely" or "very likely" will continue to provide health coverage in 2014 when the Affordable Care Act is fully implemented. Fewer than 1 percent of employers said that they would definitely stop offering coverage.
This makes sense because offering coverage is in the best interest of employers. Businesses want a productive, healthy, and happy workforce, and one way to ensure this is to make sure employees have access to affordable health care. Offering coverage also helps with job satisfaction, employee retention, and new employee recruitment—good benefits attract good employees.
In addition, the Affordable Care Act will help employers who previously could not afford to offer coverage. Currently, many small businesses don't offer insurance to their employees because it's too expensive. But the Affordable Care Act has provisions that will make it easier for small businesses to offer this important benefit. For instance, many small businesses are now eligible to receive a tax credit to pay for up to 35 percent of the cost of coverage for their workers, and in 2014, this tax credit will be worth up to 50 percent of their coverage costs.
Finally, keeping employees on job-based coverage benefits all of us. When employers don't offer coverage, employees may delay care for fear that they won't be able to afford it, which can result in even more expensive treatment costs when they do seek care. High medical bills from these treatments can lead to bankruptcy for the patient and higher insurance premiums for all of us if they go unpaid.
The Affordable Care Act has already helped millions of Americans and will continue to help even more as it is fully implemented in 2014. The goal of the law is to make it easier for consumers and businesses to get and afford health coverage. So far, it seems to be doing just that.