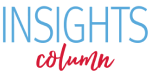 Sandy Kintz of Westport, New York, is a lung cancer survivor, but her daily life is anything but carefree. The former nurse has to use two inhalers and is unable to walk more than 60 feet without stopping because she has such difficulty breathing. She can't afford all of her prescribed medication and explains simply, "Some drugs I can't afford, so I gave them up." You read that right: A cancer survivor has to give up prescribed medication because she cannot afford it. How ridiculous is that?
Kintz has undergone both radiation and chemotherapy to treat her cancer. And while her cancer is in remission, she suffers from lung disease and the aftereffects of chemotherapy. Kintz had no health insurance during treatment, so she cashed out her retirement account in order to cover the enormous cost of her care. At the age of 58, Kintz now has Medicare and receives disability income, but because she is unable to work, she has very little to live on. This makes it hard to even go to important doctor visits. She lives an hour away from her doctor, so she has to consider transportation costs, and that's on top of the $35 she spends per inhaler plus the co-pays for each visit.
Kintz is a perfect example of why the Affordable Care Act is so necessary.
Sadly, there are many Americans who are facing a similar situation. Consumer Reportsconducted a nationwide survey of more than 2,000 people and revealed that 48% of Americans on prescription medication are forced to make sacrifices that include skipping visits to the doctor, refusing tests, and even looking to other countries for cheaper drugs. Additionally, 28% of people taking prescription drugs admitted to not filling prescriptions, skipping dosages, cutting pills in half or taking expired medications just to save money.
While these actions are not as dramatic as robbing a bank or marrying a stranger to get affordable health care, these behaviors can seriously endanger patients' health. Dr. Lisa Gill, Consumer Reports' prescription drug editor, reports that the number of people engaging in these behaviors is up 39% from last year. This is a huge increase, seeing as half of Americans take prescription drugs regularly and take more than four different medications on average.
Kintz offers words of advice to people who struggle to pay for their prescriptions, "There is help out there … You can call organizations like the American Cancer Society and get phone numbers and help for the little things like gas. Joining a support group is also helpful. Just let people know that you need help."
Those who are most in need of health care should not be forced to take extreme measures to make ends meet. Thanks to the Affordable Care Act, we can look forward to a future where patients can afford the care and medications they need to keep themselves healthy.