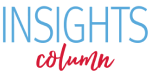 It's a straightforward question that a new report by Families USA looks into. And the answer itself is straightforward: President Obama's plan helps many millions of consumers, while Governor Romney's ideas would lead to a growing burden on America's families.
With the help of three health care experts, Families USA looked at how the country, and each state, would fare under the health care visions of these two men. The findings showed that ObamaCare delivers better access to care at a lower cost to consumers, while the new plan being promoted by Governor Romney on the campaign trail (RomneyCandidateCare) would make health coverage unaffordable for many, many people.
ObamaCare would reduce the number of uninsured by 30.7 million in 2016 and extend tax credits to 20.3 million middle-class Americans to help with the cost of health insurance. In contrast, if RomneyCandidateCare was in effect in 2016, the number of uninsured Americans would rise rather than fall and only half as many families would receive help paying their premiums.
The report also found:
By 2022, if Governor Romney's health care were in effect, 78 million Americans would be uninsured, far more than if no health reform law had been passed at all.
Not only would ObamaCare provide help with the cost of coverage to twice as many people as RomneyCandidateCare, but it would provide substantially more help per person—70 percent more, to be exact.
In addition, families purchasing coverage on their own would receive better coverage and pay less out of pocket under ObamaCare than under RomneyCandidateCare. Total spending on health care for families (including premiums and out-of-pocket costs) with non-group coverage would be nearly twice as high (92 percent higher) under Governor Romney's plan.
So Families USA found that working families have two very different futures ahead of them in each plan. What about senior citizens? Until now, mainstream politicians always viewed Medicare as an important program that must be preserved and protected. The report shows that RomneyCandidateCare breaks this tradition, turning seniors over to the whims of private insurers, while ObamaCare strengthens the program.
Under ObamaCare's improvements, 25.7 million seniors received free preventive services in 2011. They would have had to pay more or forgo this important care under RomneyCandidateCare.
Similarly, because ObamaCare addresses the prescription drug doughnut hole, 3.8 million seniors saved, on average, $613 last year. RomneyCandidateCare would eliminate that help.
Today, we not only discovered which plan best helps consumers, but found out it's the only plan on the table that helps them at all. It's simple. ObamaCare helps millions find and pay for health insurance. RomneyCandidateCare just makes life harder.