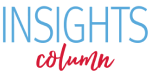 In 2009, 11 million Americans bought their own health insurance. If the Affordable Care Act had been fully implemented then, they would have spent less on their care. According to a new study, provisions of the Affordable Care Act would have saved these Americans an average of $280 a year between 2001 and 2009. The study, conducted by the Agency for Healthcare Research and Quality, found that older Americans not yet eligible for Medicare and low-income individuals would have especially benefited, with the former saving $589 a year and the latter saving $535 a year.
The Affordable Care Act helps build health insurance exchanges, which are competitive marketplaces where consumers can compare and buy individual health insurance plans. Right now, individual plans tend to be more expensive and less generous than job-based plans. As a result, those on individual plans rack up higher out-of-pocket costs. In 2014, when exchanges start to operate, individual plans must cover preventive care, hospitalization, prescription drugs, and other benefits. Additionally, plans will no longer place lifetime caps on coverage that can easily bankrupt anyone with a serious illness.
This study, which compared spending for people with individual coverage and spending for those covered by employers, found that these protections and improvements to individual plans in the Affordable Care Act will save millions of Americans a lot of money. Consumers will have better, more extensive coverage, and the amount they will have to pay out of pocket will be capped. So, those of you who buy your own insurance, what are you going to do with the extra dollars in your pocket?