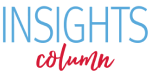 To Advance Health Equity, Federal Policy Makers Should Build On Lessons From State Medicaid Experiments
NOTE: This blog was originally published in Health Affairs on April 14th, 2021.
Both the Biden-Harris administration and the 117th Congress have a possible—and likely time-limited—political opportunity to make substantial federal investments across multiple agencies of the US government to root out systemic racism that directly affects Black, Indigenous, and people of color, as well as advance meaningful equity reforms for LGBTQ communities, people with disabilities, and other populations who are most often marginalized.
Health equity in particular, and improved population health outcomes more broadly, will depend in part on health care payment and delivery system reforms that focus on: holding the health care system accountable for—within its scope–addressing the impact of structural racism on health and the social determinants of health through the use of stratified and equity-focused performance measures; and providing greater flexibility, incentives, and, especially for the safety net, resources for health care providers and plans to coordinate with social service providers and community-based organizations.
This post describes the current landscape of state and national health care program innovations to advance health equity. To be sure, the payment reforms currently under consideration are no substitute for broader multiagency social justice reforms in state and federal policy: Racial and ethnic disparities in health outcomes grow out of profound structural injustice in multiple spheres, including incarceration, environmental pollution, economic opportunity, housing, education, and health care itself among others. The health care system, alone, cannot address the root causes of systemic racism. However, it does have unique power—and an essential responsibility—to reduce the disparities that drive people's health.
Medicaid-Led Models Of Equity-Focused Payment And Delivery Reform Underway In The States
Several states are developing Medicaid health equity incentives as part of broader efforts to reform how health care is financed and organized in ways that are intended to improve population heath in communities of color. These efforts began before the COVID-19 pandemic, but their importance is now amplified in light of the public health emergency.
Oregon
Oregon's broader Medicaid delivery system reform efforts, begun in 2012, are centered on coordinated care organizations (CCOs) that are capitated multisector networks of providers (physical, behavioral, and oral health) that are intended to work collaboratively to improve health outcomes and reduce health care costs in a specific geographic area.
In 2019, the Oregon Health Authority went through an extensive procurement process to secure the next iteration of CCOs, called, CCO 2.0. Beginning in 2020, CCOs are required to make investments in "health-related services," including social determinants of health and health equity initiatives. Oregon now directs CCOs to use administrative funds—that is, margins after paying for regular covered benefits—to provide services related to social determinants of health outside traditional medical services. This includes: food services and supports including vouchers, meal delivery; housing services and supports including providing temporary housing, utilities, or environmental remediation; and education services including support for early childhood education, language, and literacy or high school graduation.
These health-related services are a formal component of CCO contracts. Health-related services may count toward the CCO Medical Loss Ratio. Oregon also established a "Social Determinant of Health–Health Equity Capacity Building Bonus Fund" to reward CCOs that reach social determinants of health milestones. CCOs are also now required to increase the use of traditional health workers such as community health workers as an integral component of the health work force needed to address social determinants of health.
Oregon is the state furthest along in incentivizing providers based on equity performance, but along with many other states, it has faced challenges, for example, collecting data on race, ethnicity, and primary language. Incentive measures based on administrative claims data—although not those using medical records—are disaggregated by race, ethnicity, language, sex, and disability status, which is a critical step to build health equity performance measures. Yet, there are many barriers to collecting disaggregated data, ranging from a lack of standardization for data collection methodologies, to concerns that data may be used to discriminate against patients. In addition, Oregon is beginning to designate certain incentive measures as equity measures. The first CCO health equity measure is Meaningful Language Access to Culturally Responsive Health Care Services, which was developed to measure access for people with limited English proficiency or who communicate in sign language.
Washington State
Washington State has both managed care organizations (MCOs) and accountable communities of health (ACHs) operating in its Medicaid program, which are intended to work in tandem. ACHs are broader regional organizations that bring together leaders from a variety of health care, health equity, and social service sectors within a geographic area to improve health and address health equity. Washington State's ACH program is an important experiment in building regional Medicaid capacity separate and alongside of Medicaid managed care. The ACH model is intended to create a community-based governance structure that includes but is not run by Medicaid managed care and that oversees both Medicaid managed care contracting and coordinating health care and human services to address the social determinants of health. Washington's ACHs are conducting projects across a range of focus areas aimed at reducing health inequities including the impact of structural racism on health and the social determinants of health and integrating physical and behavioral health systems.
Under a Medicaid waiver that runs from 2016 through 2021, state-developed equity measures are a component of the performance measures tied to incentive payments to the regional ACHs. These performance metrics, some of which are stratified by race/ethnicity, primary language, and sex, are based on both existing outcome and access measures as well as state-developed equity measures that focus on beneficiaries' behavioral health, utilization of the health system, and social determinants of health including arrests, homelessness, and employment.
The state is also making strides in stratifying ACH and MCO performance metrics, some of which are stratified by race/ethnicity, primary language, and sex. However, for some performance metrics, minimal patient-level data of any kind is collected or reported, which makes it difficult to accurately disaggregate that data. Notably, among Washington's MCOs, contracting with external quality review organizations has helped overcome the limited ability to collect and stratify data, a model that may be applicable in other states.
Massachusetts Medicaid ACOs
Massachusetts Medicaid (MassHealth) shifted most Medicaid financing into an accountable care organization (ACO) structure beginning in 2016, supported by a Medicaid section 1115 waiver. The MassHealth ACO program has a strong emphasis on social determinants of health and improving and integrating the delivery of behavioral health services. Behavioral health care in Massachusetts, like in many states, is siloed at the administrative, purchasing, and payment levels, which results in significant barriers to access for consumers and inequitable health outcomes. The state's ACO program includes newly certified Behavioral Health Community Partners who work directly with ACOs to provide comprehensive care-management services for those with behavioral health needs.
ACOs also contract with community-based social service organizations to deliver flexible services such as housing and food. All ACOs have implemented a process to screen for members with health-related social needs, and ACOs are building and refining early implementation of social determinants of health interventions and operating protocols. ACOs access federal Medicaid waiver funding to provide flexible services to address food and housing insecurity, and potentially other social determinants.
Massachusetts (along with Minnesota's Medicaid ACO program described below) is a leader in risk adjusting Medicaid advanced alternative payment methodologies using social risk factors. For its total cost of care benchmarks and ACO-specific capitation rates, Massachusetts is using a methodology that it has developed to risk adjust based on the stability of housing status and a standardized "neighborhood stress score," a composite measure developed with census data.
Minnesota's Medicaid ACOs
Minnesota's Medicaid provider-based ACOs, referred to in the state as Integrated Health Partnerships (IHP), cover more than 460,000 beneficiaries as of 2019. The IHP program has a strong emphasis on social determinants of health and on IHP accountability for quality outcomes. The IHP provider-based ACO model brings together health care providers and community-based organizations (CBOs) to implement community-based interventions that respond to medical and health-related problems. Minnesota's IHPs receive a capitated population-based payment, which is adjusted for social risk factors, including deep poverty, homelessness, mental illness, substance use disorder, past incarceration, and child protection involvement. Adjusting payment to IHPs based on social risk encourages IHPs to serve patients with greater social needs, since the costs associated with addressing these social needs are accounted for in their capitated payment.
Minnesota requires IHPs to develop consumer-focused measures and milestones that target health-related social needs as part of their equity-focused interventions, including designated equity measures. IHPs also report their progress in developing tracking systems; contracting with community-based social service providers; and hiring navigators and community health workers. These measures are relatively flexible as IHPs can develop their own performance measures based on their interventions. However, while IHPs' receipt of their population-based payment is conditional on their development and reporting on these measures, they do not influence the amount of the population-based payment—only the renewal of the IHP contract.
Other State Efforts Tying Equity To Medicaid Delivery System And Payment Reform
Rhode Island has both a Medicaid ACO initiative called Accountable Entities, which shares elements in common with the Medicaid ACO programs in Massachusetts and Minnesota, and has been making community investments in communities of color under its Health Equity Zones program. The program has begun to achieve important improvements in population health outcomes.
North Carolina is about to implement a statewide Medicaid managed care conversion with a focus on social determinants of health and the planned adoption of health equity performance measures. The social focus extends both to managed care staffing requirements, universal screening for social needs, advanced payment models, and Healthy Opportunities Pilots, piloting a suite of social services and non-medical interventions that have not previously been Medicaid reimbursable such as those aimed at addressing housing instability, food insecurity, transportation barriers, and interpersonal violence/toxic stress to higher-risk Medicaid managed care enrollees.
Common Themes Across Early State Medicaid-Led Models
The state efforts summarized above have important elements in common and grow out of research on the drivers of health inequity.
Data Collection And Reporting
Measuring health outcomes by race, ethnicity, and primary language is a key challenge for equity-based delivery reform. There is growing evidence through the examples highlighted that strong government leadership can substantially overcome these obstacles.
Equity Payment Incentives
State work to incorporate health equity into health care pay-for-performance is in its early days, but it has important promise. If it is successful, equity-based pay-for-performance can be an important tool for understanding, measuring, and improving health system performance.
Behavioral Health Integration
Disparities in both access to care and in population health outcomes are particularly severe for mental illness and substance use treatment. Medicaid programs typically rely on a small and overburdened network of safety-net behavioral health providers. Unmet need is rife. To improve access to care and reach people who otherwise might not interact with the behavioral health system, states are pursuing delivery models with greater community involvement including stronger oversight of behavioral health delivery. They are also integrating behavioral and physical health delivery and financing.
Regional Structures To Integrate Health And Human Services And Address Social Determinants Of Health
Action on social drivers of health requires coordination at the local or regional level, through a multisector stakeholder advisory group with strong representation from target communities. Connecting health care providers from different types of health delivery, and then connecting the health and social service sectors, is a significant undertaking and necessitates flexibility to better coordinate services and meet people's health needs. In most places, these connections will require new multisector stakeholder advisory groups with some level of dedicated staff support.
Federal And State Investments
Additional federal and state investments—across multiple federal and state agencies and focused on key sectors including social services, education, economic opportunity, health care, environmental pollution, and reduced incarceration among others—are needed to enable the health care system to center equity within its enterprise and advance racial justice.
The critical questions surrounding these state efforts are not about the technical design of regional multisector stakeholder advisory groups or measures or incentives, but rather the scope of underlying reforms. Can states sufficiently reshape health care delivery to improve equity outcomes? Even more difficult—can states address the social injustice and inequality that cause disparities in population health? The second question in particular indicates a need for federal action in concert with states to address inequities in social determinants of health.
A New National Focus On Health Equity And The Role Of Federal And State Policy Makers
The disturbing and tragic events of 2020 have contributed to growing national momentum for legislative and executive branch action for racial justice, including health care justice. Last year saw a profusion of new congressional legislation introduced on equity, in addition to a significantly updated version of the Health Equity and Accountability Act, which has long been the highest-profile congressional vehicle for potential federal legislative reforms to address health disparities.
It is notable as well that the Biden campaign made explicit and prominent commitments regarding health equity. Either as part of a larger racial justice bill, a larger infrastructure bill, or as stand-alone legislation, it looks increasingly likely that health equity will be taken up by Congress in 2021.
Building on lessons from states as described above and recent national and California-focused recommendations that we have been involved with, we would make the following core recommendations for national policy at this time of critical opportunity:
Build stratified health equity measurement into pay-for-performance programs at the federal and state level.
Develop Medicare and Medicaid program capacity to intervene in social drivers of health, including flexible funding and structures, such as ACOs, to coordinate between CBOs, health plans, and health care providers. Dramatically increasing the scope and number of community health workers in our health system should be an important component of this strategy.
Reform Medicare's and Medicaid's behavioral health benefits and network adequacy requirements.
As a part of any major infrastructure package passed in 2021, increase federal investment in social services, early childhood education, economic opportunity, health care, environmental pollution, and preventing incarceration.
Policymakers have an important opportunity to center equity in the health care enterprise and to improve the health of the US people. Their efforts should build on early state progress, take action to develop bold and transformative plans to hold the health care system accountable for health outcomes and reducing inequities, and work hand in hand with health equity and consumer health leaders to harness the current political moment for tangible, long-lasting change.