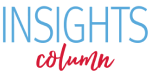 Following the failed effort in the Senate to repeal the Affordable Care Act (ACA) in early September, members on both sides of the aisle came together to find bipartisan solutions to the most pressing challenge facing our health care system: Stabilizing our health insurance markets amid significant regulatory and political uncertainty.
Bipartisan efforts to improve health care must set aside repealing the ACA and cutting funding for the Medicaid program. Protecting these programs is essential to ensuring high quality, affordable health care for all.
To successfully address the challenges facing the individual market, a stabilization package needs to focus on reducing uncertainty, holding down premiums, and bolstering enrollment.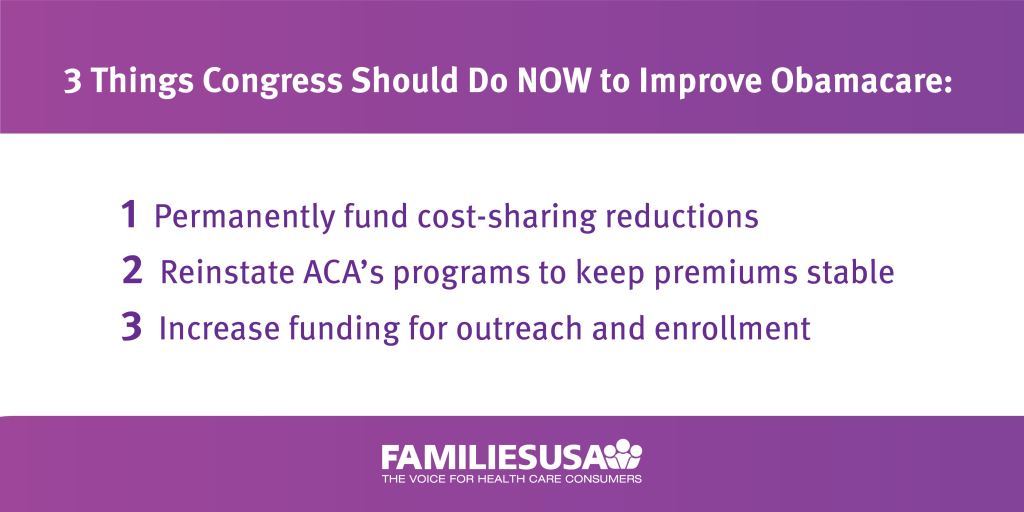 The path forward to address immediate threats facing the marketplace
As bipartisan health reform efforts move forward, Congress should make its priority to support policies that would immediately safeguard the stability of the marketplaces (exchanges) for 2018 and beyond. We recommend Congress take swift action in three key areas to ameliorate the threats to the marketplaces:
Permanently fund cost-sharing reductions: As soon as possible, Congress must pass legislation clarifying that cost-sharing reductions (CSRs) are permanently funded through a mandatory appropriation, eliminating any uncertainty raised by pending litigation. Insurers need a permanent commitment that they will be reimbursed for this program, which lowers out-of-pocket costs for lower-income people in the marketplace.Without a permanent commitment to fund CSR payments, CBO has confirmed that more insurers will pull out of the marketplace and remaining insurers will be forced to increase premiums drastically in order to make up for lost payments. This is the most important step Congress can take to ensure that marketplaces remain on stable footing.
Extend and fund the ACA's premium stabilization programs: Congress should permanently extend the ACA's transitional reinsurance program, which ended in 2016, and appropriate funding for this program for at least 2018 and 2019. Over the long term, this program should be funded as provided under the ACA, through assessments on health insurers across all markets.

Reinsurance helps insurers pay a portion of the cost of extremely expensive claims and has proven effective at holding down premiums. The ACA's reinsurance program reduced premiums by between 10 and 14 percent in 2014. State-based reinsurance programs have also recently proven successful at holding down premiums: Alaska's marketplace insurer just proposed decreasing premium rates more than 20 percent next year, in large part due to its reinsurance program.
Congress should also temporarily reinstate and fund the ACA's risk corridors program for 2018 and 2019. The ACA's risk corridors program was designed to protect insurers from unexpected large losses in an uncertain market that is difficult to price. Insurers are concerned about possible CMS regulatory and administrative actions to undermine the marketplaces and the effect this could have on enrollment and their risk pool. Given these concerns, the extension of this program – guaranteeing that insurers will be paid the full amounts owed them – could help hold down premium increases resulting from these unknown risks.

Increase funding for outreach and enrollment: Going into the 2018 open enrollment period, Congress must ensure that there is adequate funding for outreach and enrollment activities, including in-person enrollment assistance.While outreach, marketing, and in-person enrollment assistance have always been critical to maximizing enrollment, there are unusual challenges facing this open enrollment period that demand even greater resources go toward this work. These challenges include immense public confusion about the status of the law and coverage options, as well as an open enrollment period that is only half as long as in previous years.Congress should guarantee that there is an appropriation and clear directive to the Department of Health and Human Services (HHS) to ensure that outreach and enrollment activities, including in-person enrollment assistance, receive the same level of funding from HHS as in previous years. In addition, Congress should appropriate additional funding specifically for consumer outreach, education, and marketing for this upcoming open enrollment period.
Building a long-term agenda to strengthen the marketplace
It is critical that Congress focus its immediate energies on a bipartisan reform package that addresses the short-term threats facing the marketplace. Long-term, Congress should continue in this bipartisan manner to build on the coverage gains already made under the law and further strengthen the marketplaces.
Policies that break down barriers to coverage for the remaining uninsured, improve the enrollment process, and improve affordability of coverage and care for those in the marketplace today will benefit marketplaces and consumers alike. Read more about long-term strategies to shore up the marketplace.