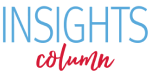 Health insurance is simply out of reach for many Americans. While many jobs offer it, many don't. Without an offer of coverage from their employer, workers have to navigate the individual market on their own. And it's tough—especially for those with pre-existing conditions. If they even get an offer of coverage (which they often don't), it is likely too expensive.
Debra Dieterich of Halfway, Maryland is one of the millions who struggle to make ends meet every day. For most of her adult life, she has lived without health insurance. She worries that she or one of her family members will fall ill or will require a trip to the hospital—neither of which she cannot afford.
Debra has never been offered health insurance through work—either her employers didn't provide it or she was not eligible because she worked part time. Despite being without insurance, her growing list of health problems, including rheumatoid arthritis, high cholesterol, and acid reflux, has meant she must seek medical attention. She can't afford to go to a regular physician, so she depends on her community's free clinic for medical services and for her expensive prescription medications.
Debra's extensive list of pre-existing conditions costs a lot to treat. And she's not alone; millions of Americans have pre-existing conditions and cannot afford care or are simply denied insurance. That's right, insurance companies often deny coverage to individuals because they've been sick. Some will allow you to purchase coverage, but this coverage excludes your pre-existing condition.
But help is on the way. The Affordable Care Act granted protection for children under the age of 19 with pre-existing conditions when it was passed in 2010. And in 2014, this protection will be enacted for adults. Insurers will be required to offer coverage to anyone who wants to purchase a plan and will no longer be able to exclude coverage for conditions that the patient had prior to purchasing the plan.
With the Affordable Care Act, people with pre-existing conditions will be able to get the coverage that they need. And, other provisions in the law provide affordable insurance options so that people who do not receive health insurance through their employer will be able to find and afford coverage. This will help assure that our health care system works for the people who need it the most.