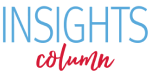 The State of Latino Health Twitter Chat
Cross-posted via the Department of Health and Human Services
By, Julia Eisman HHS New Media Communications Director
Not all Americans have equal access to health care – or similar health care outcomes. Racial and ethnic minorities, and other underserved populations often have higher rates of disease, fewer treatment options, and reduced access to care. This is because many Latinos have less access to health insurance and half of Latinos don't have a regular doctor. Because of this unequal access to health care, troubling health disparities have emerged.
But the good news is that the health care law, the Affordable Care Act, is the most powerful legislation in decades for reducing health disparities. A few ways the law will help reduce grave health disparities, is by: expanding preventive care like cancer screenings and immunizations at no additional costs, better coordinating care like home visits for expectant mothers, expanding diversity and cultural competency, ending insurance discrimination so people who have been sick can't be excluded from coverage or charged higher premiums, and making care more available in underserved communities by investing in our primary care workforce and community health centers.
With this in mind, we want to talk to you about the law's impact on the Latino community. On Tuesday, February 21st, at 3:00pm EST Mayra Alvarez, Director of Public Health Policy at HHS, will be available on Twitter at @HHSgov to answer questions about how the law helps the Latino community get a fair shot at better care and lower costs. We'll also be teaming up with National Council of La Raza, National Latina Institute for Reproductive Health, and Families USA. We will be accepting and responding to questions in English and Spanish, depending on what language the question is asked.
You might be wondering:
How does the law protect me?
Will the law save me money?
What kids of preventive services does the law cover?
What are the benefits that are available to me now, and what is coming in future years?
Please submit questions using the hashtag #LatinoHealth. Go to @HHSgov on Twitter to join.
For more information about the benefits of the new health care law, please visit www.healthcare.gov or our Spanish-language site, www.cuidadodesalud.gov