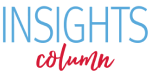 The State of Enrollment: Health Coverage Options after March 31
Tonight (by midnight) marks the end of the first open enrollment period to get health insurance in the marketplaces. And although this first open enrollment period was a success—more than 6 million people had signed up for health insurance as of March 27—there are still opportunities to enroll millions of people who remain uninsured. This post outlines the ongoing enrollment opportunities that remain beyond the close of the first open enrollment period.
Extra time to enroll after March 31 for consumers with incomplete applications
Last week, the federal government announced that consumers in states with a federally run health insurance marketplace who try to enroll prior to March 31 (at midnight), but are unable to do so, will qualify for a special enrollment period to complete their applications. Many of the state-run marketplaces have followed suit.
Consumers who have tried to enroll, but have been stymied by computer errors, wait times, or other glitches should try to complete the process as quickly as they can in April. 
HHS will continue to staff the federal call center, where people can get assistance to complete their applications. Many enrollment assisters are now scheduling appointments in April.  For more details about the enrollment completion extension, see this federal marketplace fact sheet.
Ongoing enrollment for those seeking Medicaid
Millions of uninsured people are eligible for Medicaid coverage, and can apply and enroll year-round through the marketplace or directly with the state Medicaid agency. If consumers enroll through the marketplace, their application will be referred to their state Medicaid agency to continue their enrollment into the program.
Ongoing enrollment for those who experience a change in life circumstance
The marketplace also allows individuals to enroll year-round (in between open enrollment periods) if they experience a change in life circumstance. These circumstances include:
marriage
divorce
having a baby
losing health insurance
New: Ongoing enrollment for those who experience problems with the enrollment process
There are now new circumstances related to the enrollment process that extend enrollment. They include:
website errors
a natural disaster or medical emergency that prevented completion of the enrollment process
inability to get an appointment with an assister or due to wait times at a call center
waiting to resolve an issue related to identity verification or immigration status
waiting to learn about Medicaid eligibility
The National Journal published the 17 ways consumers can qualify for an extension to buy health coverage in the marketplace.
Educating those without health insurance remains critical, even after open enrollment has ended
Even though the first enrollment period ends tonight, education and outreach efforts should continue to encourage people to apply for health coverage, because they may just be able to get it. And these opportunities are sorely needed.
Even as the rate of uninsurance begins to decline after the initial open enrollment period, millions of people remain without insurance because they have not yet enrolled in health coverage. Due to increased enrollment opportunities beyond the first enrollment period, many of those people will now have the chance to get covered.