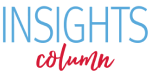 The stage is officially set and the Center for Medicaid and Medicare Services (CMS) has officially begun to negotiate drug prices in Medicare for the first time. Almost a quarter of people over 65 say that it is difficult to afford their prescriptions. And one in five people over 65 report skipping, delaying, or rationing their medications because they are too expensive. It is unacceptable that people are forced to make a tradeoff between basic necessities, like food and clothing, and their needed medications.
Unfortunately, it is a reality for too many. In 2014, Catherine Horine — patient advocate, daughter, mother, sister, and Medicare recipient– had a lung transplant. She currently takes several prescriptions to counteract the anti-rejection side effects she experiences, including medications for high cholesterol, osteoporosis, vitamin loss, and reflux. Even with her Medicare drug plan, Catherine still spent around $5,000 on her medications alone in 2020, not counting her other medical bills and premiums. Paying for her medications takes almost a third of her income and her financial advisor said that at this rate she will run out of money in the next five years, leaving her with no savings or pension. It's no wonder that Catherine says she feels constantly scared she'll run out of money.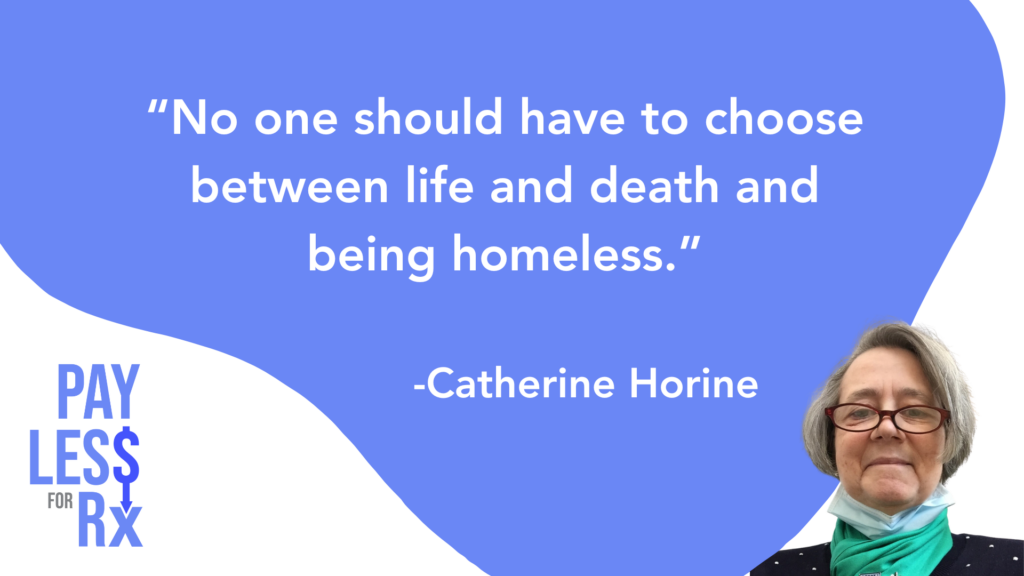 Bringing down the cost of prescription drugs is an essential step toward addressing the health care affordability crisis in this country and making sure people, especially seniors and those with disabilities, can achieve their best physical and financial health. But to get to this historic moment of negotiation, you have to look back to the enactment of the Inflation Reduction Act (IRA) one year ago…
On September 16, 2022, the IRA became one of the most important pieces of legislation ever passed to reign in drug prices in this country. The law gives CMS the ability to negotiate drug prices in Medicare, currently the only insurance coverage program where drug prices are not negotiated. Medicare, in total, is spending almost $150 billion a year on medications. One thing is clear, before the IRA was enacted drug prices that were already too high were only going to rise, and they were becoming more unaffordable for families year after year. People in the U.S. pay more than the amount for brand-name drugs than in other high-income countries. And just in one year, 1,216 drug products had prices that increased faster than the rate of inflation, some grew as much as 500 percent! Drug negotiation in Medicare will help Catherine and people like her by addressing the abusive price gouging practices of drug manufacturers, bringing down the cost of its most expensive medications, and allowing the administration to take the necessary steps to make health care affordable and accessible for all.
But what will negotiation really look like? Ahead of releasing the list of the first ten drugs they will negotiate prices for, CMS finalized the guidance they'll use for enacting this provision of the IRA and evaluating the drugs and drug prices. In their finalized negotiation guidance, CMS made several critical decisions:
CMS committed to sharing a public explanation of the negotiation process, giving the public a view into what would have otherwise been a closed-door process.
CMS recommitted to engaging with patients, communities, providers, organizations, and advocates in the early stages of the negotiation to fully understand how lowering the price of these ten drugs will improve accessibility and affordability for seniors and those with disabilities in Medicare.
CMS struck a balance between transparency and confidentiality of drug manufacturer data.
The more information that is made public about the process, the price offers, and what factors were considered for the new fair prices, the better off all consumers will be. Transparency is an important tool to help resolve the longstanding, abusive behavior consumers have experienced from big drug companies for decades. Negotiating these prices is no small task but the expected outcomes are huge: Negotiation of just these first ten drugs is expected to result in $98.5 billion in Medicare savings over ten years, let alone the savings for consumers on their out-of-pocket costs. The good news is not only will negotiation put money back in the pockets of seniors and people experiencing disabilities who rely on these 10 drugs, the savings Medicare will achieve can be invested right back into the program to support actions like removing cost-sharing for recommended vaccines and capping the copay costs for insulin.
And just yesterday, CMS released their list of the first ten drugs:
Eliguis
Jardiance
Xarelto
Januvia
Farxiga
Entresto
Enbrel
Imbruvica
Stelara
Fiasp; Fiasp FlexTouch; Fiasp PenFill; NovoLog; NovoLog Flex Pen; Novo Log PenFill
This list includes a cancer drug, drugs for diabetes management, arthritis, Crohn's disease, and the prevention and treatment of blood clots. They are made by more than six different companies, including Merck and Novartis. They are single-source drugs without generic competitors, that have been on the market for many years, and currently cost the most to Medicare and consumers on Medicare. In the past year (June 2022 through May 2023), these ten drugs cost $50.5 billion in just Medicare Part D- that is 20% of the total gross cost of drugs in Part D during that time! Eliguis, the top drug, had gross costs of more than $16 billion that year in Part D. These are drugs that are directly affecting the affordability of care for millions of older and disabled people.
Over the next couple of months, CMS will participate in a robust negotiation with drug manufacturers to get to a fair price for these medications. Consumers and the advocacy community stand behind CMS in this effort and encourage them to keep the interests of people not profits at the heart of their work. This first-time negotiation is a monumental achievement for people on Medicare, and we cannot wait to witness the effects of its as it unfolds and starts to spark a light of hope for seniors, people with disabilities, and people like Catherine who are just trying to live their best, longest, and healthiest lives.