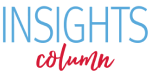 The Silent Epidemic: The Lack of Oral Health Care for Racial and Ethnic Minorities
On February 25, 2007, seventh grader Deamonte Driver died from what many would have considered a simple toothache. Deamonte died because an abscess in his tooth was not treated, and the infection spread to his brain. This tragedy sparked the media's attention and national outrage at the state of our oral health care. As a homeless child whose Medicaid coverage had lapsed, he was especially vulnerable. If he had had basic dental coverage, and his infected tooth had been removed, he could have been saved.
February marks the fifth year since Deamonte's passing, and it is also National Children's Dental Health Month, which is dedicated to raising awareness about the importance of good oral health. It is important to remember that untreated tooth decay is an enormous issue among children in the U.S. In fact, about 6.5 million children enrolled in Medicaid had untreated tooth decay in 2005. Worse still, there are striking disparities among these numbers, and the impact of this risk hurts some communities harder than others. The National Institute of Dental and Craniofacial Research found that "Black and Hispanic children and those living in families with lower incomes have more untreated decay."
Twelve years ago, Surgeon General David Satcher released Oral Health in America: A Report of the Surgeon General. In this report, Satcher referred to oral disease as a "silent epidemic" that is "affecting our most vulnerable citizens – poor children, the elderly, and many members of racial and ethnic minority groups." Half of children aged 12 to 15 are affected by tooth decay, and the problem often goes unnoticed and untreated. According to the U.S. Department of Health and Human Services, tooth decay is the single most common chronic childhood disease, with striking disparities among disadvantaged and underserved populations. Continued silence about oral health has allowed the epidemic to worsen, while children in minority and low-income communities continue to lack access to oral health education and services.
Those who go without basic dental care suffer from overall health problems linked to oral infections, such as heart disease, diabetes, and stroke. Unfortunately, these conditions are already more prevalent in communities of color. To top it off, untreated tooth decay negatively impacts children's development – speaking, eating, and learning. According to the Children's Dental Health Project, "Untreated tooth decay is progressive and can be devastating to children's long-term health, educational achievements, self image, and overall success." How can our children succeed if they are denied basic human rights and thrown into an unleveled field of resources?
The good news is that there is light at the end of the tunnel. Thanks to the Affordable Care Act, over five million kids are expected to gain access to dental coverage in 2014. States are working on maintaining and improving Medicaid reimbursement rates to dental providers, and they are exploring new dental provider models that can better reach vulnerable populations. Together, we can tackle the issue of racial and ethnic disparities in oral health by including it as a part of our health care advocacy efforts. Whether we are talking about policy or having conversations with friends and family about health, we should remember to talk about teeth. We hope that National Children's Dental Health Month serves as a reminder to take action and protect the oral health and overall wellbeing of America's children.