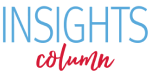 We know how the House Republican bill could affect people who get insurance through the Affordable Care Act (ACA) marketplace and Medicaid. But what has been overlooked is how the bill, known as the American Health Care Act (AHCA), could affect the coverage people get through their jobs. In other words: The Republican bill could make everybody's coverage worse.
Under the Republican bill, states could opt out of requiring plans to cover some or all of the essential health benefits, which are important health care services like mental health care, prescription drugs, and maternity care that all plans must cover under the ACA.
In addition to making comprehensive coverage out of reach of many who need it, the provision would also dismantle two of the Affordable Care Act's core consumer protections.
The Affordable Care Act protects people from paying too much for health care – and this protection applies to everyone with private insurance, including people who get insurance through their employers.
Elimination of the essential health benefits puts these protections at risk, too.
Under the Affordable Care Act, families are protected from racking up severe medical debt
The ACA banned insurers from setting annual and lifetime limits on coverage, which are dollar limits on the most a plan will pay for someone's care in a year or someone's lifetime. Before the ACA, these limits literally pulled coverage out from under the feet of the sickest people when they most needed it.
To help protect families from severe medical debt, the ACA also capped the annual amount that a consumer ever has to spend out of their own pocket for care. These protections have benefitted millions of people with employer-based coverage.
Bethany Garner's daughter Naomi was born last March with hypoplastic left heart syndrome. Bethany tells her story:
"At two weeks old, Naomi was registered on the organ donation wait list. She remained in ICU for a total of six months. Days shy of 5 months old, she received her gift of life–a heart transplant. As best as I can calculate, Naomi has amassed $2.9 million of medical costs. Almost all of that is covered by our health insurance. Before she was placed on the wait list, Naomi's father and I went through extensive research on our finances and insurance.
"If pre-existing conditions were still a thing, Naomi could've been denied coverage, and would not have received her transplant. If lifetime coverage caps were still a thing, Naomi might've gotten to four months in ICU and then be cut off from coverage, and would not have received her transplant. If either of those things are reinstated in the future, Naomi's well-being and even life is in jeopardy."
In fact 70 million people with employer-based coverage saw their lifetime limits on coverage disappear thanks to this part of the ACA. New research shows that medical debt is dropping, in part due to these protections.
Elimination of essential health benefits jeopardizes these protections
However, these protections only apply to services covered under the essential health benefits. Insurers can limit how much they pay for care not included in the essential health benefits and can require consumers to contribute unlimited amounts of money toward this care.
If the essential health benefits go away or are severely weakened, these protections would also vanish or be severely undermined.
These protections are in jeopardy even if only one state opts out of the ACA's essential health benefits requirement
Most importantly, if only one state decides to eliminate or severely reduce their essential health benefits plans are required to cover now, people with employer-based coverage across the entire country would be at risk of once again of facing annual and lifetime limits on critical types of care and losing their cap on out-of-pocket spending. This is because employer-based plans are allowed to pick from any of the 50 states' essential health benefits when implementing these ACA protections.
The bottom line is that one state's actions could have devastating consequences for people with employer-sponsored coverage across all 50 states.
If a state eliminates the essential health benefits in full it would put people at risk of losing these two financial protections entirely. Even if a state just cuts certain benefits, like maternity care, plans could start placing severe annual limits on coverage for these services. For example, putting a $1,000 limit on coverage for maternity care would effectively leave people without meaningful enough coverage to afford care throughout their pregnancy.
This new version of the bill puts hundreds of millions of people at risk: More than 100 million people, including 70 million people with employer-sponsored coverage, could see lifetime limits on their coverage return. Hundreds of thousands of people stand to lose these protection in each and every state (see here for a breakdown in every state).  Make no mistake, AHCA could dismantle affordable coverage for everyone in this country.