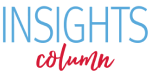 The President's Budget Offers a Pragmatic Approach to Deficit Reduction while Protecting Health Care
Today President Obama released his proposed budget for the 2014 fiscal year. Unlike the austerity budget passed by House Republicans last month, his proposal protects and strengthens our nation's health care priorities, including Medicaid, the Affordable Care Act, and Medicare.
Here's what stands out immediately: the President's budget protects Medicaid–a critical safety net for seniors, children, people with disabilities, and their families—from reductions in funding.
The President is demonstrating the federal government's intention to fully fund Medicaid's expansion under the Affordable Care Act. Budgets are statements of priorities, and this is the Administration's strongest commitment yet to protecting Medicaid. Compared to the House budget, which cuts Medicaid by a third and eliminates consumer protections, the President's budget makes clear that it is not okay to further burden our most vulnerable citizens.
President Obama's signature accomplishment, the Affordable Care Act, will continue to be implemented under his budget. In less than a year, consumers without insurance will be able to buy affordable health coverage in online marketplaces with new tax credits. And yet, the House budget continues its dogged resistance to much-needed health care reform, offering Americans no new ideas in return.
By proposing a Medicare voucher system, House Republicans also chose to shift health care costs to consumers, half of whom live on less than $22,500 a year. The President takes a more sensible approach. He keeps the promise of guaranteed, affordable Medicare coverage while strengthening Medicare's finances for the future. Unlike that of the House, the President's budget significantly reduces health costs without hurting beneficiaries. The budget proposes saving $123 billion by securing the same discounts for pharmaceuticals that the government was receiving prior to 2006. The budget demonstrates that other changes to Medicare must be considered carefully, remembering that most people with Medicare cannot afford to pay more for their health care.
Taken as a whole, since spending changes cannot be considered without balanced tax increases for the wealthy, the budget provides a feasible endpoint for a deficit reduction compromise. House Republicans offered a severe vision of spending cuts for the poor and tax cuts for the rich. The President, however,  offers a path that both protects our health care and gets the country past this budget quagmire and on to more important challenges.