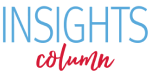 The Pandemic Story That Needs to Be Told: How Families with Mixed Immigration Status Are Experiencing the Public Health Crisis
Now that COVID-19 has claimed the lives of over 170,000 people in America, there is no doubt our nation is facing an extraordinary public health and economic crisis. While the effects of the pandemic have been felt by every family in America, COVID-19 has been most devastating for Black, Latino, and immigrant families. The COVID-19 crisis hits the immigrant community at a particularly vulnerable time, after years of anti-immigrant federal policies that have jeopardized immigrant families' access to high-quality health care and complicated efforts to ensure that children in immigrant families are able to get a healthy start in life. As a U.S. citizen who grew up in a family with parents who did not have legal status, I have seen firsthand how a long history of harmful policies has placed an enormous burden on immigrant families, including families with children who are U.S. citizens, and how COVID-19 is exacerbating the hardships, barriers, and disparities that immigrant families face.
For most children with at least one undocumented parent or family member, traditional life milestones hold an additional layer of meaning. I realized this truth when I was nine. It was then that my mother became pregnant with my baby sister and she was able to visit the doctor regularly for the first time in years. When I learned to drive, I was able to be the one behind the wheel and this minimized the risk of my parents being stopped by the police and deported. My 21st birthday wasn't about celebratory cocktails, but about being able to sponsor my parents for their U.S. residency application. Graduating from high school and college was a familial accomplishment — something that would not have been possible without my parents' sacrifices and bravery.
The differences in opportunities afforded to members of families with mixed immigration status are striking. For my whole life, my parents both worked between 40 and 75 hours a week. They worked tirelessly to survive at barely livable wages, collecting loose change to buy Christmas presents and making meals out of tortillas and jam. Despite contributing their fair share and paying taxes, their immigration status left them ineligible for benefits like health insurance, retirement savings, vacation, sick leave, or other workplace protections. My sisters and I are U.S. citizens, and, because we were deemed to have low enough income, we were eligible for Georgia's State Child Health Insurance Program (SCHIP) — PeachCare for Kids. Because my parents were not citizens, they did not have routine health care. They visited community health centers for basic care when absolutely necessary while my sisters and I were able to have regular check-ups, necessary surgeries, and access to medication without financially burdening our family. SCHIP, however, only covers children up to age 18.
When my university implemented a student health insurance requirement, I had aged out of SCHIP, and my family was only eligible for plans that fell outside the protections of the Affordable Care Act. The plans had high premiums, high out-of-pocket costs, and extremely limited benefits. We stopped going to the doctor, forbidding our bodies from getting sick to avoid our now unaffordable health care. When my youngest sister got sick and required a trip to the emergency room, we were left with a hefty medical bill. Because my other sister had begun treatment for her severe allergies when she was covered by PeachCare for Kids, our new insurance plan refused to cover her treatment, citing her allergies as a preexisting condition.
There are 10 million to 12 million people living undocumented in the U.S., and 16 million people live in families with mixed immigration status. In these families, 6 million have citizen children. Those living in mixed-status families, like my own, face significant barriers to their health and well-being. A signed and stamped piece of paper, known as a green card, papeles, or visa, determines what kind of job you can get, how you are treated at that job, the level of income you can earn, the kind of health care you and your family can receive, if you can pursue higher education, where you can live, and whether you are eligible for countless other protections. Today, that signed and stamped piece of paper also determines if you will survive the coronavirus pandemic.
Many people in the U.S. are suffering as the country approaches 200,000 COVID-19 deaths, with over 5 million positive cases, and reports millions of job losses. Yet, historically marginalized communities, including undocumented and mixed-status families, are disproportionately affected during this pandemic.
This is a tragedy long in the making. Before the coronavirus pandemic began in the U.S., many mixed-status families and undocumented parents with citizen children avoided enrolling their citizen children in Medicaid, the Children's Health Insurance Program (CHIP), or the Supplemental Nutrition Assistance Program (SNAP), despite their eligibility to participate, out of fear that signing up for these programs could jeopardize their path to citizenship. Coupled with rampant anti-immigrant messaging, the Trump administration's public charge rule elicited fear and confusion among immigrants hoping to one day be granted legal status. One in five adults in immigrant families reported that they or another family member avoided enrolling in a public benefit program, even if they were legally permitted to participate, out of fear of jeopardizing their eligibility for legal status.
On top of limited eligibility and enrollment in public programs, undocumented people typically work in low-paying industries. These families average about $36,000 in annual income. Although some undocumented and mixed-status families might otherwise be income-eligible for Medicaid, noncitizens are ineligible. During COVID-19, they are essential workers, working front-line jobs on farms or in grocery stores, food production, construction, or maintenance and housekeeping. Sometimes they are self-employed or work in other industries that often do not pay livable wages. These are also industries where working from home and social distancing are difficult, if not impossible, putting these families at increased risk for COVID-19.
Without a Social Security number, undocumented workers were ineligible for unemployment benefits even before the public health emergency. When the Coronavirus Aid, Relief, and Economic Security Act provided stimulus payments to taxpayers and boosted unemployment benefits, undocumented workers and mixed-status families were excluded even though undocumented workers account for about $13 billion in tax revenue. These people work in agriculture, construction, meat and poultry plants, packaging plants, kitchens, and other essential industries, and they continue to be essential in keeping the U.S. afloat during the pandemic.
Despite my family's struggles, we are lucky compared to many others. When my father obtained his U.S. residency, it made an incredible difference in our lives, especially now during the pandemic. There is another licensed driver in the family. We can own our house. My parents are eligible for retirement savings, and they are protected in their workplace. And we are eligible for job-based, comprehensive health insurance. Yet, even with these protections, my father is still an essential worker with no hazard pay and no days off. Every day he returns from his construction job we fear it will be his last day — either because he might become ill or because his construction site would be forced to close, leaving him without a job and income.
And we are far from alone. While I know that my family has immense privilege in having health insurance, a home, and work, this is not the case for many undocumented and mixed-status families, especially during the pandemic. Some of these workers have been unemployed since March, and others continue to risk their lives to barely survive. The hospitals that are disinfected to keep patients and medical workers safe, the shelves that are stocked at your local grocery store, the vegetables that are picked and grown for your dinner, and the building that is being constructed down the block are likely possible because of the labor of undocumented workers.
For these families — undocumented or mixed status — their health and well-being are jeopardized every day their needs are ignored. High uninsured rates, unsafe working conditions, rising unemployment, stress caused by the stigma surrounding their legal status, and countless other factors are devastating immigrant and undocumented communities across the U.S. These hardships are exacerbated by the coronavirus pandemic. Mistrust of the government and health care providers makes undocumented people less likely to seek treatment if they become sick, get tested for COVID-19, and participate in contact tracing efforts. And, terrifyingly, the number of cases and deaths in this segment of the population has gone largely underreported.
This limited snapshot of how undocumented and mixed-status families experience the pandemic and everyday life highlights the neglect and shortsightedness of pandemic relief legislation. More broadly, it highlights the significant gaps and shortcomings of the U.S. health care system. And if we have learned nothing else from the pandemic, one thing is certain — we are all in this together. Unless we all have the ability to stay safe and healthy during this crisis, none of us really do.
As policymakers spend trillions in response to the COVID-19 crisis, the needs of immigrant families must be addressed. To protect the health and well-being of immigrant communities and indeed our nation's public health, at a minimum, future coronavirus response legislation must do the following:
Halt the implementation of the public charge rule.
Lift the five-year bar that prevents legal immigrants, including children and pregnant women, from getting care when they need it.
Pass comprehensive health care legislation that guarantees health care coverage for undocumented people and mixed-status families.
Require the Centers for Disease Control and Prevention and other federal agencies to translate public health materials in multiple languages with cultural humility.
Allow federal agencies to hire community health workers and expand community-based workforce efforts.
Make undocumented people and mixed-status families eligible for economic impact payments and other emergency relief provisions in future coronavirus response legislation.
We have an opportunity to do so much better if we as a country decide to be half as brave and work half as hard as my parents did. I am thankful every day for their sacrifice — leaving the only home they knew in search of a better future for themselves and their family. Millions of people made similar sacrifices in pursuit of that same dream. I urge us all to reflect on the words of Langston Hughes in his poem "Let America Be America Again":
O, let my land be a land where Liberty
Is crowned with no false patriotic wreath,
But opportunity is real, and life is free,
Equality is in the air we breathe.