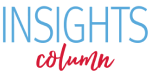 Last week, Paul Ryan—House Budget Chairman and the likely incoming chairman of the powerful Ways and Means Committee—released a plan proposing the broad reform and streamlining of the nation's safety net programs for the poor. Tellingly, the plan (an outline that is reportedly intended to portray a softer side of conservatism) sidesteps the budget proposals put forth by Ryan over the past four years that have actually been voted on and passed by the Republican-led House. Unlike his new poverty plan, Ryan's past budget proposals consist of real and long-lasting cuts to how the country's health insurance programs (ranging from the Affordable Care Act to Medicare and Medicaid) are funded. In contrast, the poverty plan contains no proposals on health care at all.
And though, by now, organizations like the Coalition on Human Needs, Think Progress, and the American Enterprise Institute have weighed in on the relative merits of Ryan's poverty plan, it's important to keep perspective on what exactly this is—it's just a mixed bag of proposals reflecting Re
publican principles of limited government.
The fact that Ryan's new poverty plan omits any mention of his previous budget proposals to repeal the Affordable Care Act, transform Medicaid into a more limited block grant program with spending caps, and turn Medicare into a voucher program is troubling. The real harm lies not in the ideas presented in this poverty plan, but rather in the things that Ryan left out (for more, read our post on the latest Ryan budget proposal).
Ryan's silence on the health care safety net in this new plan does not mean he lacks a vision for those programs—but rather, it indicates he is not backing down from his plan to cut access to care for millions of people.